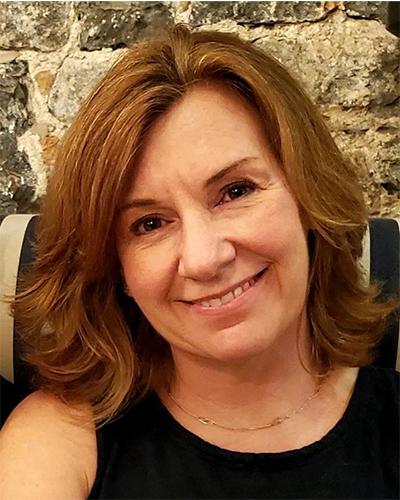 Renee Miller
Professor, Brain and Cognitive Sciences, Instructional Track
Director, Undergraduate Neuroscience Program
Co-Director, Rochester Early Medical Scholars
PhD, University of Rochester, 2005
303F Meliora Hall
rmiller3@ur.rochester.edu
Office Hours: By appointment
---
Research Overview
As director of the undergraduate Neuroscience program, most of my time is spent advising students and teaching courses. I am passionate about several areas of neuroscience, having earned my PhD in neurodegenerative disease research, and then transitioning into a post-doctoral lab studying behavioral genetics. In my courses, you can expect to be challenged to integrate primary research findings with traditional textbook knowledge. Where possible I try to provide a clinical insight into the neurological issue under study. I've utilized advanced technology to bring simulated patients to life in Acquired Brain Disorders, for example. I employ workshops and journal club style sessions to enhance students' abilities to read and decipher current scientific research, from experimental design to modern methodology to interpretation of data in Neurochemical Foundations of Behavior and Biology of Mental Disorders. In Neuroethology, the study of animal behavior in the wild, students get the opportunity to write their own mini-grant proposals to study an interesting animal behavior of their choosing. In Senior Seminar, a small group discussion class, we delve into issues that new graduates face as scientists in the real world – ethical issues related to new technologies, social issues of equity and disparity, and how science is effectively communicated to the public. I strive to ensure that each Neuroscience student receives a well-rounded education and skill set that will serve them in whatever capacity they desire.
As an advisor, I can be a resource to find good research fits for students, provide answers to study abroad and Take 5 questions, connect students with fellowship and gap year ideas, and give candid career advice. Every student is unique and every student should have a unique college experience. Through getting to know my students in classes and in one-on-one meetings, I can tailor my advice to achieve each student's specific goals.
Undergraduate Courses
NSCI 201P:  Basic Lab in Neurobiology
NSCI 301:  Senior Seminar
NSCI/BCSC 243:  Neurochemical Foundations of Behavior
NSCI/BCSC 244:  Neuroethology
NSCI/BCSC 246:  Biology of Mental Disorders
NSCI/BCSC 250:  Acquired Brain Disorders
Selected Publications
Yu, Y, Miller RM, Groth, S. A Literature Review of Dopamine in Binge Eating. Journal of Eating Disorders. (2022) Vol. 10(11).
Wexler, L., Miller RM, Portman, DS. C. elegans males integrate food signals and biological sex to modulate state-dependent chemosensation and behavioral prioritization. Current Biology. (2020). Jul 20; 30(14):2695-2706.
Lawson, H, Vuong, E, Miller RM, Kiontke, K, Fitch, D, and Portman, DS. The Makorin lep-2 and the lncRNA lep-5 regulate lin-28 to schedule sexual maturation of the C. elegans nervous system. eLife. (2019) Jul 2;8.
DA Ryan, RM Miller, KH Lee, S Neal, K Fagan, P Sengupta and DS Portman. Sex, age and hunger regulate behavioral prioritization through dynamic modulation of chemoreceptor expression. Curr Biol. 2014 Nov 3;24(21):2509-17.
RM Miller. Cognitive Bias in Fantasy Sports: Is your brain sabotaging your team? Xlibris Press, May 31, 2013. ASIN: B00D75PX1G
Siehr MS, Koo PK, Sherlekar AL, Bian X, Bunkers MR, Miller RM, Portman DS, Lints R. Multiple doublesex-related genes specify critical cell fates in a C. elegans male neural circuit. Plos One. 2011;6(11):e26811.
Miller, RM and Portman, DS. Wnt-directed asymmetry of the bHLH factor LIN-32 controls cell fate specification in sensory rays of C. elegans. (2011) J. Neurosci. Sep 14;31(37):13281-91.
Zheng, B, Liao, Z, Locascio, JJ, Eklund, AC, Hauser, MA, Grunblatt, E, Moran, LB, Mandel, SA, Riederer, P, Miller, RM, Federoff, HJ, Wullner, U, Papapetropoulos, S, Youdim, MB, Cantuti-Castelvetri, I, Young, AB, Vance, JM, Davis, RL, Hedreen, JC, Adler, CH, Beach, TG, Graeber, MB, Middleton, FA, Rochet, J-C, and Scherzer, CR for the Global PD Gene Expression (GPEX) Consortium. (2010) PGC-1a, a potential therapeutic target for early intervention in Parkinson's disease. Science Transl Med 2(52):52ra73.
Hurd, DD*, Miller, RM*, Nunez, LB, and Portman, DS. (2010) Specific a- and b-tubulin isotypes optimize the functions of sensory cilia in Caenorhabditis elegans. Genetics 185(3):883-96.
Miller, RM and Portman, DS. (2010) A latent capacity of the C. elegans polycystins to disrupt sensory transduction is repressed by the single-pass ciliary membrane protein CWP-5. Dis Model Mech. 3(7-8):441-50.
Miller, RM and Federoff, HJ. (2008) Isoform specific effects of Apo E on HSV immediate early gene expression and establishment of latency. Neurobiol. Aging. 29(1):71-77.
Miller, RM, Kiser, GL, Kaysser-Kranich, TM, Casaceli, C, Colla, E, Lee, MK, Palaniappan, C, and Federoff, HJ. (2007) Wild-type and mutant a-synuclein induce a multi-component gene expression profile consistent with shared pathophysiology in different transgenic mouse models of PD. Exp. Neurol. 204(1):421-432.
Miller, RM, Kiser, GL, Kaysser-Kranich, TM, Sendera, TJ, Palaniappan, C, and Federoff, HJ. (2006) Robust dysregulation of gene expression in substantia nigra and striatum in Parkinson's disease. Neurobiol. Dis. 21(2):305-313.
Miller, RM, Chen, LL, Kiser, GL, Giesler, TL, Kaysser-Kranich, TM, Palaniappan, C, and Federoff, HJ. (2005) Temporal evolution of mouse striatal gene expression following MPTP injury. Neurobiol. Aging. 26(5):765-775.
Miller, RM, Callahan, LM, Kiser, GL, Casaceli, C, Chen L, Chui B, Kaysser-Kranich, TM, Sendera, TJ, Palaniappan, C, and Federoff, HJ. (2004) Dysregulation of gene expression in the MPTP-treated mouse substantia nigra. J Neurosci. 24(34):7445-7454.​