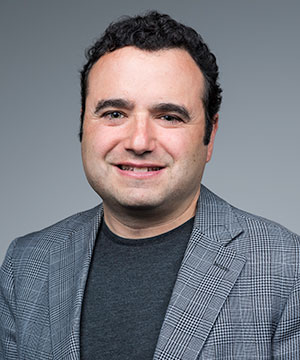 Daniel Reichman
Professor
Director of Undergraduate Studies
PhD, Cornell University, 2006
439 Lattimore Hall
(585) 275-8737
daniel.reichman@rochester.edu
Office Hours: Tuesday 10:00 AM - 12:00 PM and Friday by appointment
---
Research Overview
Prof. Reichman's research focuses on cultural responses to economic change, especially the anthropology of trade and globalization in Latin America.
He has conducted field research in Honduras since 2001, focusing on emigration to the United States, the coffee industry, and evangelical religion. His book, The Broken Village: Coffee, Migration, and Globalization in Honduras (Cornell University Press, 2011) is an ethnography of one Honduran town's transformation from a coffee-growing economy to a migration-based economy. The book was awarded 3rd prize in the 2012 Victor Turner Prize in Ethnographic Writing, awarded annually by the society for Humanistic Anthropology.

Coffee farm Garça, SP. Brazil 2013
In 2008, he conducted research on Central American workers in the Maine seafood industry. He is currently studying how traceability systems are transforming food industries, with a focus on coffee. In 2013, he began comparative research on coffee production in Brazil. As a Fulbright scholar in Brazil in 2016, he conducted an ethnographic and historical study of the city of Santos, the largest industrial port in Latin America and the historic center of the global coffee trade.
In addition to his academic publications, Reichman occasionally writes in the popular media on immigration and other current events related to Latin America. He has consulted on Central American immigration for the United Nations and other institutions.
Research Interests
Globalization and trade
Migration and transnationalism
Food, development, and environment
Coffee industry
Latin America
Honduras, Brazil
Selected Publications
Book
Journal Articles and Book Chapters
2022 Putting Climate-induced Migration in Context: The Case of Honduran Migration to the USA Regional Environmental Change. 22.91-101
2018. Big Coffee in Brazil: Historical Origins and Implications for Anthropological Political Economy.

Journal of Latin American and Caribbean Anthropology

.
2014. Information and Democracy in the Global Coffee Trade. In.

Food Activism: Agency, Democracy, and Economy.

 Carole Counihan and Valeria Siniscalchi, eds. Bloomsbury.
2016. From the Social Production of the Person to Transnational Capitalism: Parsons, Turner, and Globalization. Tipití: Journal of the Society for the Anthropology of Lowland South America: 14:2, Article 154-163.
2013. Entrepreneurship in a Pickle: Innovation and Arbitrage in the Sea Cucumber Trade.

Anthropological Quarterly

. 86:2. 559-588.
2011. Migration and Paraethnography in Honduras. American Ethnologist. 38:3.548-558.
2008. Justice at a Price: Regulation and Alienation in the Global Economy

PoLAR: Political and Legal Anthropology Review

31:1.134-149.
Other Publications
2021. "Biden's immigration plan is a good step, but it demands scrutiny" USA Today, February 21, 2021
2016. "Is Brazil the Albany of South America?" Op-ed. NY Daily News. April 20.
"To Be a Man Here, You Have to Go to the United States." Politico Magazine. August 18, 2014.
2013. Honduras: The Perils of Remittance Dependence and Clandestine Migration. 

Migration Information Source 

(online journal of the Migration Policy Institute).  Special Issue

: Regional Migration Perspectives: Trends, Patterns, and Policies in Central America, Mexico, and the U.S.

2008. Coffee as Global Metaphor. Invited Paper for The Center for Latin American and Iberian Studies,

Vanderbilt University - Occasional Paper Series

(No. 9) February 2008.
2006.  United Nations Human Development Report for Honduras. Contributed to Chapter on Migration and Social Citizenship 
Teaching
Representative list of courses taught:
ANT 224 Anthropology of Development
ANT 239 Latin American Immigration
ANT 202 Modern Social Theory
ANT 101 Cultural Anthropology
Honors
2016 Fulbright Scholar (Federal University of São Carlos, Brazil)
2013 Worldwide Universities Network Researcher Mobility Grant
2012 Victor Turner Prize for Ethnographic Writing, 3rd Prize
2008 University of Rochester, Kauffman Foundation Center for Entrepreneurship Grant
2002 National Science Foundation Graduate Research Fellowship
2001 US Department of Education FLAS Fellowship (Portuguese)