Overview

Environmental sustainability research and scholarship
We explore the science and technology of sustainability as well as the role of the arts and humanities in shaping the culture of sustainability. Much of our research and scholarship is interdisciplinary, reflecting the collaborative nature of sustainability at the University.
More than 70 faculty members—from environmental science and chemical engineering, to dance and philosophy—conduct sustainability-related research or teach courses related to the subject. Some examples of research, creative activities, and scholarship in sustainability include:
Professor of Chemistry William Jones, leader of the research team that developed a series of reactions resulting in the selective conversion of ethanol to butanol, without producing unwanted byproducts
Carmala Garzione and John Tarduno, professors of earth and environmental science, working to learn more about the role of CO2 in climate change through a study of reverse global warming
Professors Leila Nadir (sustainability) and Cary Peppermint (art and art history), who collaborate with local communities to resuscitate historic food practices and foodways
 Our students also participate in research partnerships and collaborations that work to solve real-world problems related to energy technologies, organic farming, and other sustainability issues.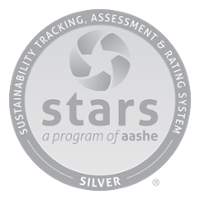 The University has received word that its initiatives and research in sustainability have earned a STARS Silver Rating from the Association for the Advancement of Sustainability in Higher Education (AASHE).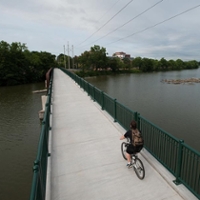 Every day the University has an eye toward making tomorrow ever better through sustainable contributions in recycling and waste reduction, ecology, energy, hazardous materials, construction, power plant, and purchasing, as well as groundbreaking research to improve the global environment.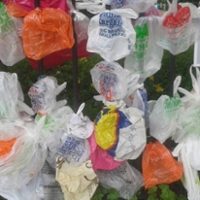 The University of Rochester is one of four New York colleges and universities to receive a grant to fund innovative environmental projects as part of the College Council Grant Program. With this grant of $2,747, the University will immediately begin implementation of a three-part plan to help reduce, reuse, and recycle plastic grocery bags.