---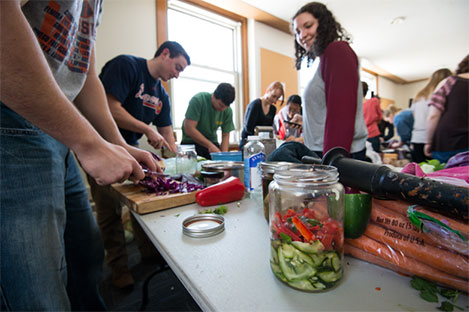 Edible Art
New Media Fermentation Workshop
Spearheaded by University professors Leila Nadir and Cary Peppermint, the workshop consisted of students making their own personal vegetable ferments, such as kimchi, while new media art students documented and remixed the experience. Part of EcoArtTech's new work-in-progress, these workshops involve collaborating with local communities to resuscitate historic food practices and foodways.
Read More
---
There are currently four Sustainability clusters offered in the natural science/engineering, social science, and humanities divisions.
Sustainability-related summer internships provide a $1000 stipend and free campus housing for the months of June and July to selected students.
Sustainability at Rochester
The University of Rochester aims to be a leader in promoting a sustainable society through our academic, education, research, patient care and health programs, in the operation of our campuses and facilities, and in our interactions with the community.
Learn More
---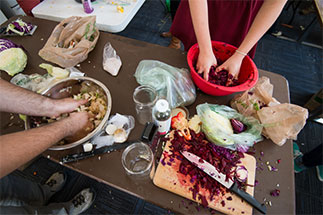 Art and
Humanities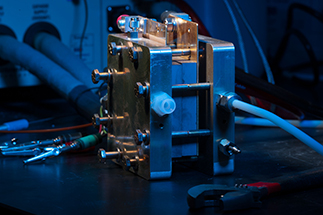 Science and
Technology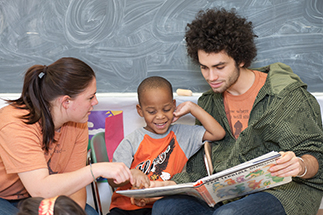 Education and
Culture
---