Afterimage, Powidoki
Tuesday, November 7, 7:15 pm
@ Dryden Theatre
2016, 100 min. in Polish with English subtitles
Director: Andrzej Wajda
Screenplay: Andrzej Wajda
Music: Andrzej Panufnik
Principal Cast: Boguslaw Linda, Bronislawa Zamachowska, Zofia Wichlacz, Aleksandra Justa, Mariusz Bonaszewski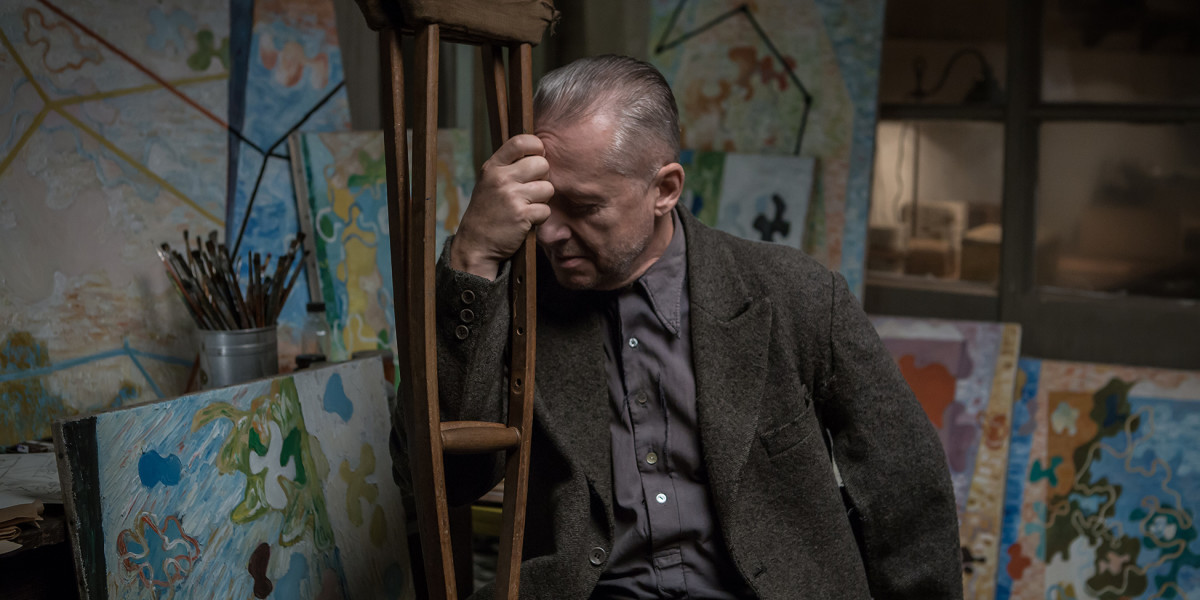 TRAILER:
With introductory remarks by Jurij Meden, Curator of Film Exhibitions, Moving Image Department George Eastman Museum
Andrzej Wajda's final film, completed shortly before the master's unexpected death, is maybe also his most intensely personal film. Afterimage is a passionate biopic about avant-garde artist Władysław Strzemiński (brilliantly played by Polish superstar Bogusław Linda), who battled Stalinist orthodoxy and his own physical impairments to advance his progressive ideas about art. Set in the years from 1948 to 1952, the film is an intimate record of the final years of this painter and art professor, beloved by his students, as he fights a losing battle against Poland's Communist government, while at the same time never compromising his ideals. The title of Afterimage is taken from Strzeminski's Soloist paintings "Afterimages of the Sun". It's explained that an "afterimage" is the imprint that stays on the retina when the original has faded.
Following the screening: Reception at George Eastman Museum (by invitation only.)
The Happiness of the World, Szczęście Świata
Wednesday, November 8, 7:00 pm
@ The Little Theatre
2016, 98 min. Poland
Written and Directed by: ichał Rosa
Principal Cast: Karolina Gruszka, Mateusz Lickindorf, Agata Kulesza, Grzegorz Palkowski, Dariusz Chojnacki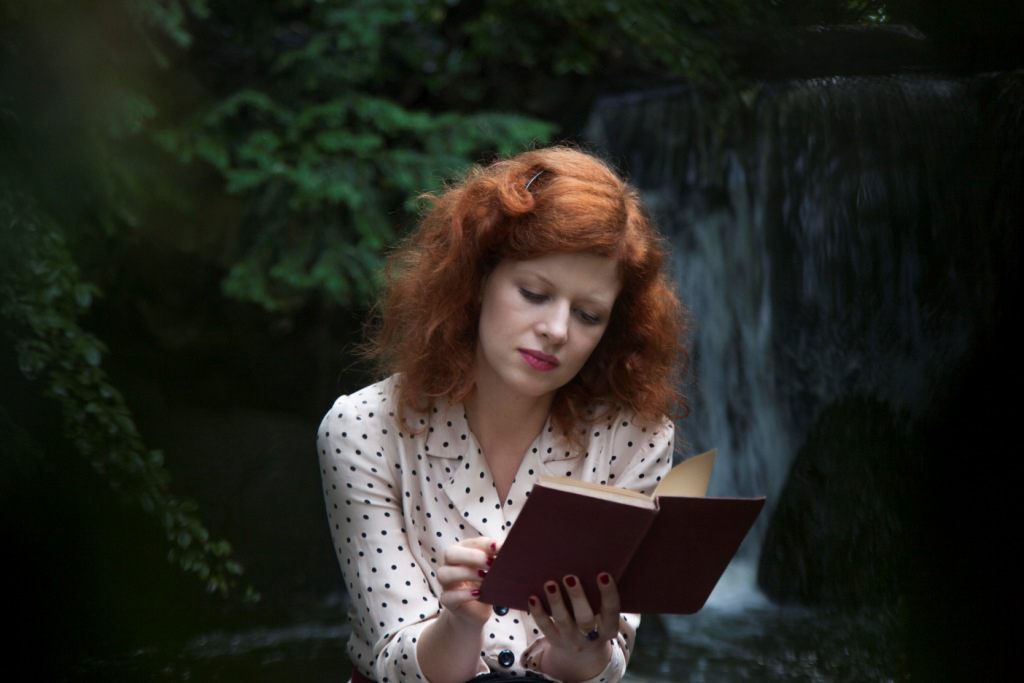 A unique apartment building in Silesia, just near the Polish-German border. It is occupied by various interesting people: beautiful Jewish woman, Róża, and three men infatuated with her: a Pole, a Silesian, and a German. There are also supporting characters: bon vivant Sobański, a journalist from Warsaw, who is Róza's object of admiration, and Jan, a family friend. The plot begins in summer of 1939, and the first part culminates with a dramatic night of war…. Then, the protagonists who survived the war find themselves in a different reality, in Poland of the 1950s. Only Róża's charm remains still present and unchanged…
Following the screening: a question and answer session with Director Michał Rosa
Stars,Gwiazdy
Thursday, November 9, 7:00 pm
@ The Little Theatre
2017, 120 min.
Directed by: Jan Kidawa-Błoński
Written by: Jan Kidawa Błoński, Jacek Kondracki
Principal Cast: Magdalena Cielecka, Paweł Deląg, Marian Dziędziel, Sebastian Fabijański, Marta Kloc, Mateusz Kościukiewicz, Eryk Lubos, Wojciech Mecwaldowski, Karolina Szymczak, Robert Talarczyk, Laura Capli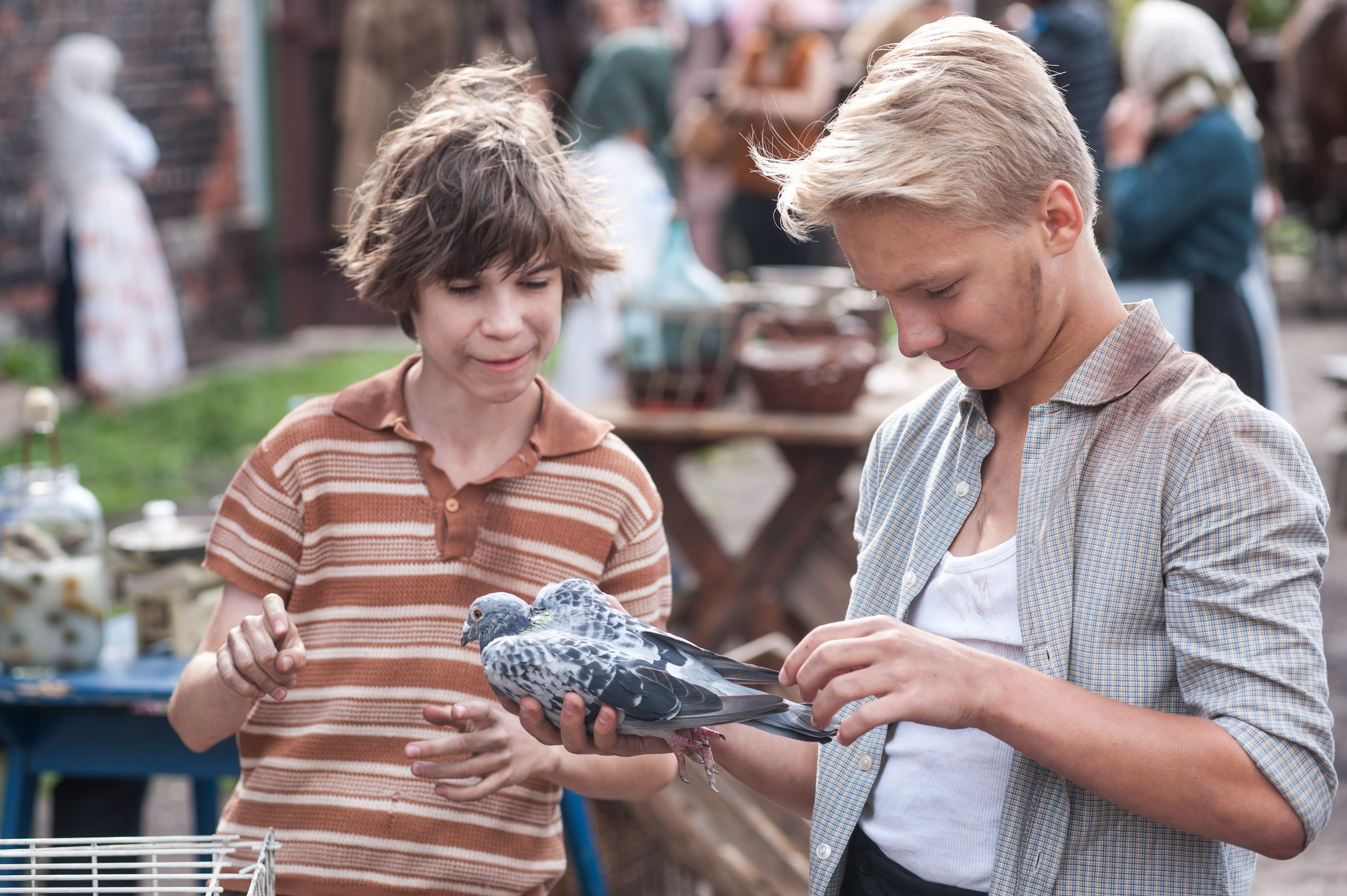 TRAILER:
The new picture of award-winning film director Jan Kidawa-Błoński tells the story of Jan Banaś, acclaimed Silesian soccer player of the 1960s and 1970s, whose goal let Poland take the lead in the match against England in Chorzów in 1973. Since his childhood, his greatest passion has been soccer, and his greatest rival is his devoted friend, Ginter. As time passes by, the friends' competition transfers from the backyard to the stadiums of Silesian football clubs. Their rivalry extends off the field when beautiful Marlena shows up in the life of both sports stars and Jan and Ginter quickly discover that there are no rules in the game of love. When a serious injury brings Ginter's career to an end, the main character faces a difficult choice that will determine the rest of his life.
Following the screening: a question and answer session with Writer-Director Jan Kidawa-Błoński
The Last Family, Ostatnia Rodzina
Friday, November 10, 7:00 pm
@ The Little Theatre
2016, 122 min.
Directed by: Jan P. Matuszyński
Written by: Robert Bolesto
Principal Cast: Andrzej Seweryn, Dawid Ogrodnik, Aleksandra Konieczna, Andrzej Chyra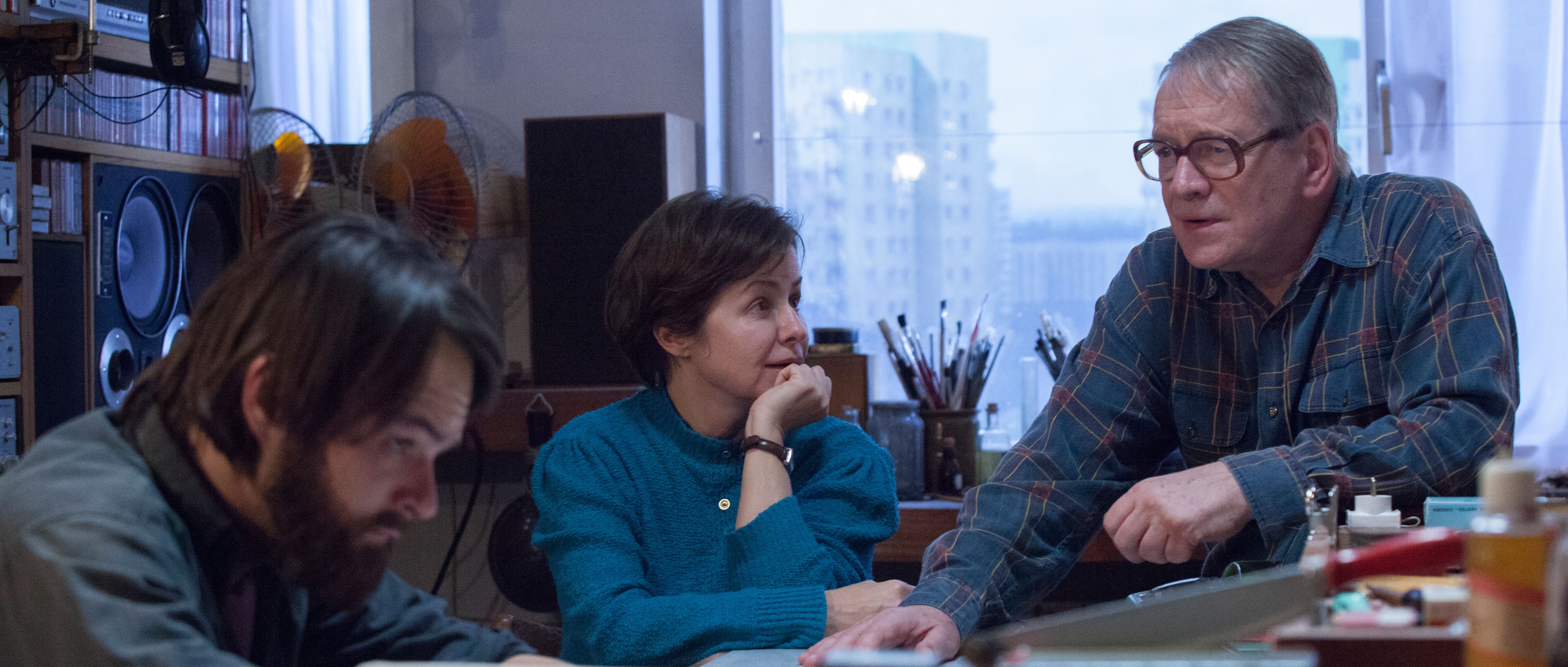 TRAILER:
The Last Family chronicles the last 28 years in the life of Poland's famous painter, photographer, and sculptor Zdzisław Beksiński. Far from being a classic biopic, The Last Family is a darkly humorous story about strong family ties. It concerns a peculiar love, marked by death, which lurks everywhere – it is present in Zdzisław's paintings,; through in music, beloved by his son Tomasz,; and in the disease, that afflicts his wife Zofia. It is also a story about people who experience their lives as an explosive mix of ideas taken from cinema, art, music and everyday reality. Finally, it is a movie about artistic nonfulfillment – about a family formed and destroyed by art. Having full access to the Beksiński family's archives, Jan Matuszyński was able to create a movie that painted an extremely realistic picture of the family, told through the utterly realistic performances of some of the best Polish film actors. Andrzej Seweryn won best actor at Locarno for his portrayal of Zdzisław Beksiński's intentions and beliefs.
The Art of Love: The Story of Michalina Wisłocka, Sztuka Kochania, Historia Michaliny Wisłockiej
Saturday, November 11, 3:00 pm
@ The Little Theatre
2017, 121 min.
Directed by: Maria Sadowska
Written by: Krzysztof Rak
Director of Photography: Michał Sobociński
Principal Cast: Magdalena Boczarska, Eryk Lubos, Piotr Adamczyk, Justyna Wasilewska, Arkadiusz Jakubik, Wojciech Mecwaldowski, Jaśmina Polak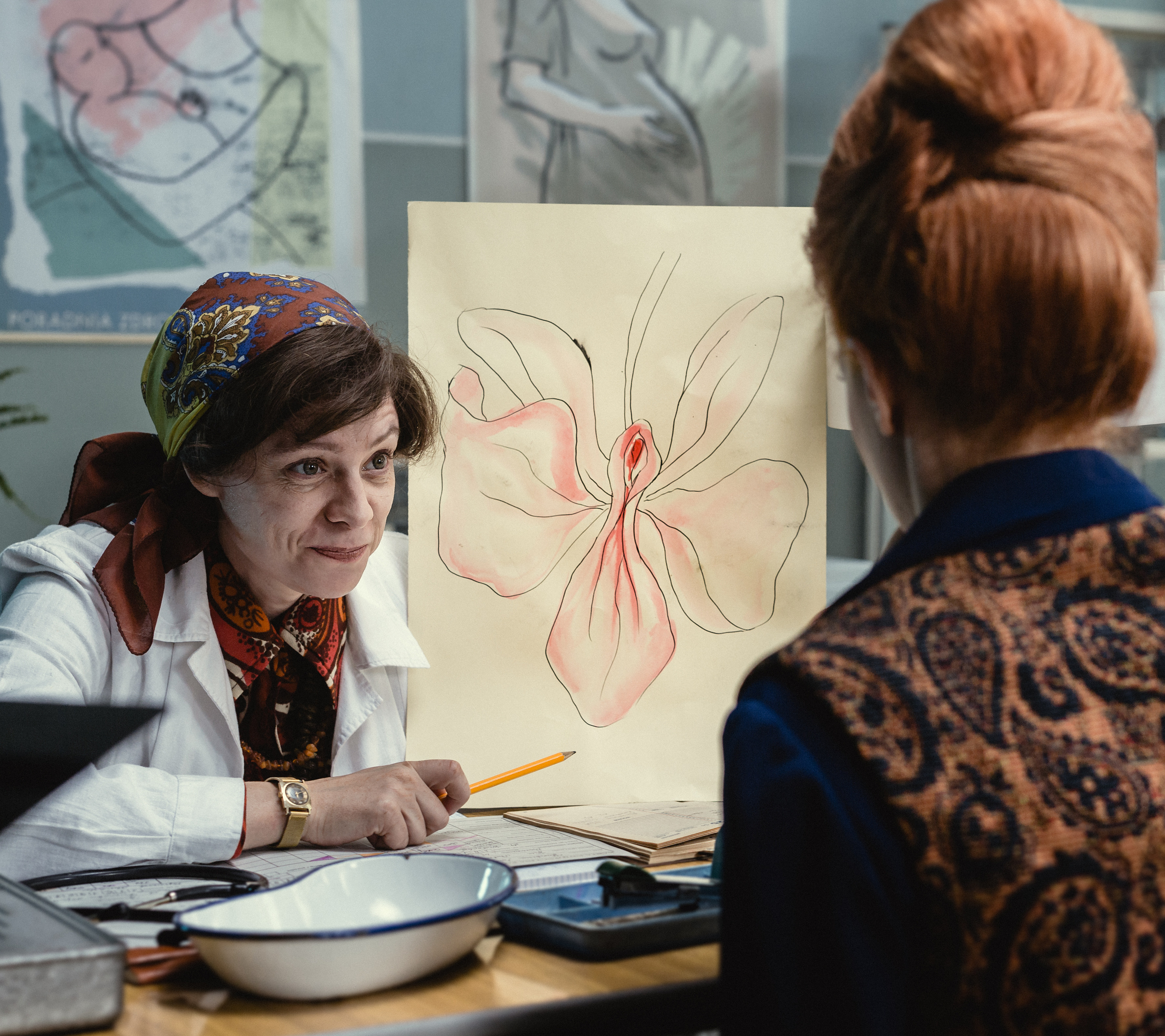 TRAILER:
The Art of Love an adaptation of Michalina Wisłocka's biography, is a story of the famous Polish gynecologist and sexologist, and her determination to educate Poles about their sex lives. Her so-called textbook, "The Art of Love" sold more than seven million copies in Poland, not including the number of copies in unofficial circulation. "The Art of Love" was also a bestseller in other countries in the Soviet bloc. In the film, we can see Wisłocka in a few distant moments in her life: in her childhood, in wartimesr, during her medical studies, and eventually in the 1960s and 70s, when she struggles to revolutionize Polish sexology. She has spent years fighting both the conservative social customs, and the merciless censorship. The creators of the movie paint her as a brave, charismatic woman, who had to take on the patriarchal reality of Polish People's Republic for the benefit of her patients, and paid for her choices with her ruined private life.
Volhynia (aka Hatred), Wołyń
Saturday, November 11, 7:00 pm (Shown directly before 303)
@ The Little Theatre
2016, 131 min.
Directed by: Wojtek Smarzowski
Written by: Wojtek Smarzowski
Principal Cast: Michalina Łabacz, Arkadiusz Jakubik, Jacek Braciak, Maria Sobocińska, Wasyl Wasylik, Adrian Zaremba, Lech Dyblik, Izabela Kuna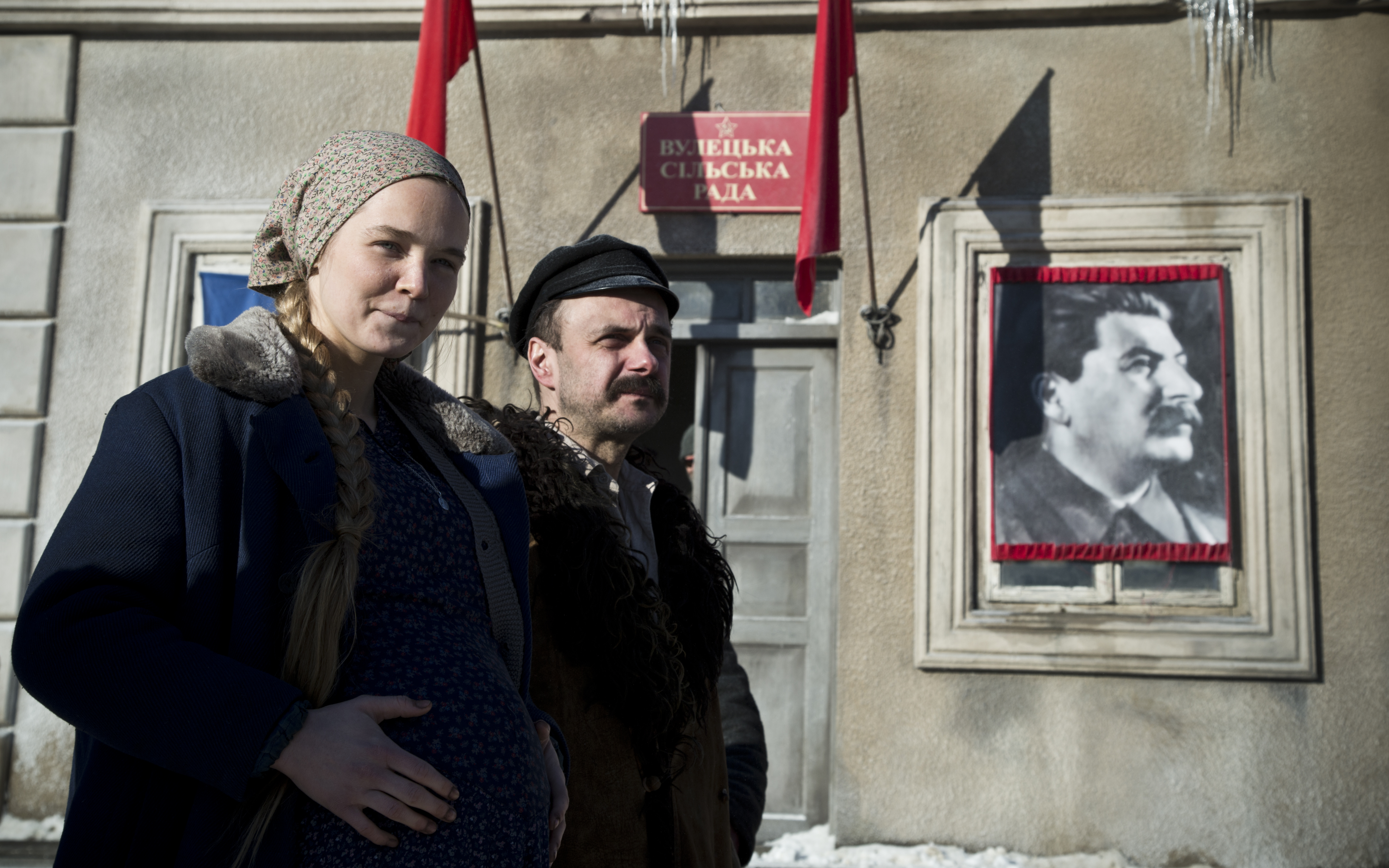 TRAILER:
A small village in the south-western part of Volhynia, former southeast Poland, populated by Ukrainians, Poles and Jews. 1939. Zosia is in love with a Ukrainian boy from her village, but her father decides to marry her off to the richest farmer, a Pole, a widower much older than her, who has two children. The life of the village is altered, first by the Soviet occupation, and nearly two years later by the German attack on the USSR. The persecution and mass murder of Jews begin the following year. Meanwhile, although not supported by Germans, the Ukrainian aspirations to establish a sovereign country are constantly rising. The tension between the Polish and Ukrainian neighbors increases and nationalist and fascistic sentiment grow within Ukrainians, in response to the Polish heavy-handedness. In February 1943 the OUN-B (Organization of Ukrainian Nationalists, Stepan Bandera faction) orders the expulsion of all Poles from Volhynia to obtain an "ethnically pure territory" within a future "free" Ukrainian nation state. Troops of the Ukrainian Insurgent Army (UPA) attack Polish settlements and often equally ruthless Poles take revenge on the Ukrainians. Amongst this sea of hatred Zosia is trying to save her children. Asked if the vivid reconstruction of the events would not reopen old wounds and inflame long-standing conflicts, Smarzowski replied: "This film will not divide people. On the contrary, as I see it, this is a film that will bring Poles and Ukrainians together, and likewise the whole world in the fight against fascist ideology".
WARNING: Film contains some graphic violence.
Panel discussion will follow the screening
A Little Poland in India, documentary
Sunday, November 12, 3:00 pm
@ The Little Theatre
2013, 52 min.
Directed by: Anu Radha, Sumit Osmand Shaw
Written by: Anu Radha
Executive Producer: Anu Radha
Producers: Doordarshan (National Broadcasting Network), Government of Gujarat, NinA (National Audiovisual Institute) and TVP (Telewizja Polska)
Principal Cast: H. H Shatrushalya Sinhji (Son of Jam Saheb), Princess Hershad Kumari Ji (Daughter of Jam Saheb), Zbigniew Bartosz, Roman Gutowski, Wiesław Stypuła, Jadwiga Piotrowska -Tomaszek, Jerzy Tomaszek, Dr. Kirit Amrutlal Ashani, Nitin R. Joshi, Poonabhai, Popat Singh Waghela

TRAILER: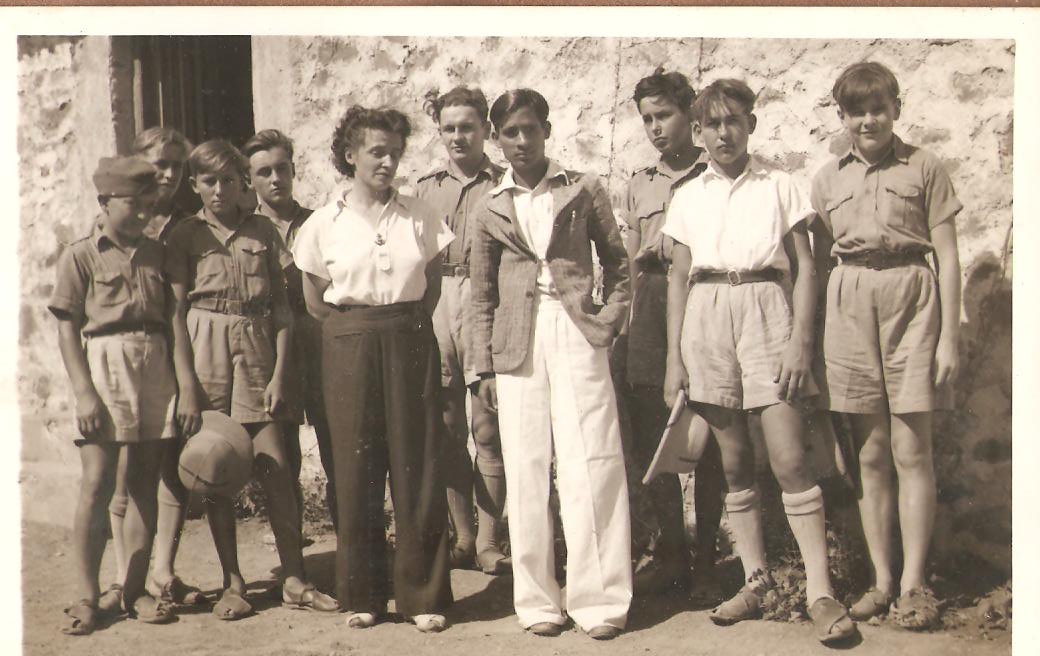 Polish Survivor Jerzy Tomaszek in Balachadi with Dr Anant Joshi, the Pharmacist (Photo courtesy of Jerzy Tomaszek)
During World War II, about 1000 Polish children from occupied Poland and Soviet prison camps in Stalin's Siberia, travelled all the way to Gujarat in India, where Jam Saheb (Ruler) Digvijaysinhji Ranjitsinhji Jadeja of Nawanagar took personal risks to make arrangements to build a camp for them in a place called Balachadi, 25 km from his capital city Jamnagar. Jam Saheb welcomed the young orphaned Polish children and truly became their "Bapu" (father). H.E. Shatrushalya Sinhji, son of Jam Saheb defines his father's compassionate gesture by stating "Humanity is just one and people who divide humanity in caste, in religions and nationalities are really ruining the great gift which God has given us." The film is a rare glimpse into the lives of five of the "Survivors of Balachadi" as they proudly call themselves. Settled now in Warsaw (Poland), these aged survivors relate unique heart-warming stories of their "home" in Jamnagar and Balachadi where they spent four years (1942-46) of their childhoods.
Marie Curie, The Courage of Knowledge, Maria Skłodowska-Curie. Odwaga Wiedzy
Sunday, November 12, 7:00 pm
@ The Little Theatre
2016, 100 min. Germany-France-Poland
Directed by: Marie Noelle
Written by: Marie Noelle, Andrea Stoll
Principal Cast: Karolina Gruszka, Arieh Worthalter, Charles Berling, Piotr Głowacki, Jan Frycz, Daniel Olbrychski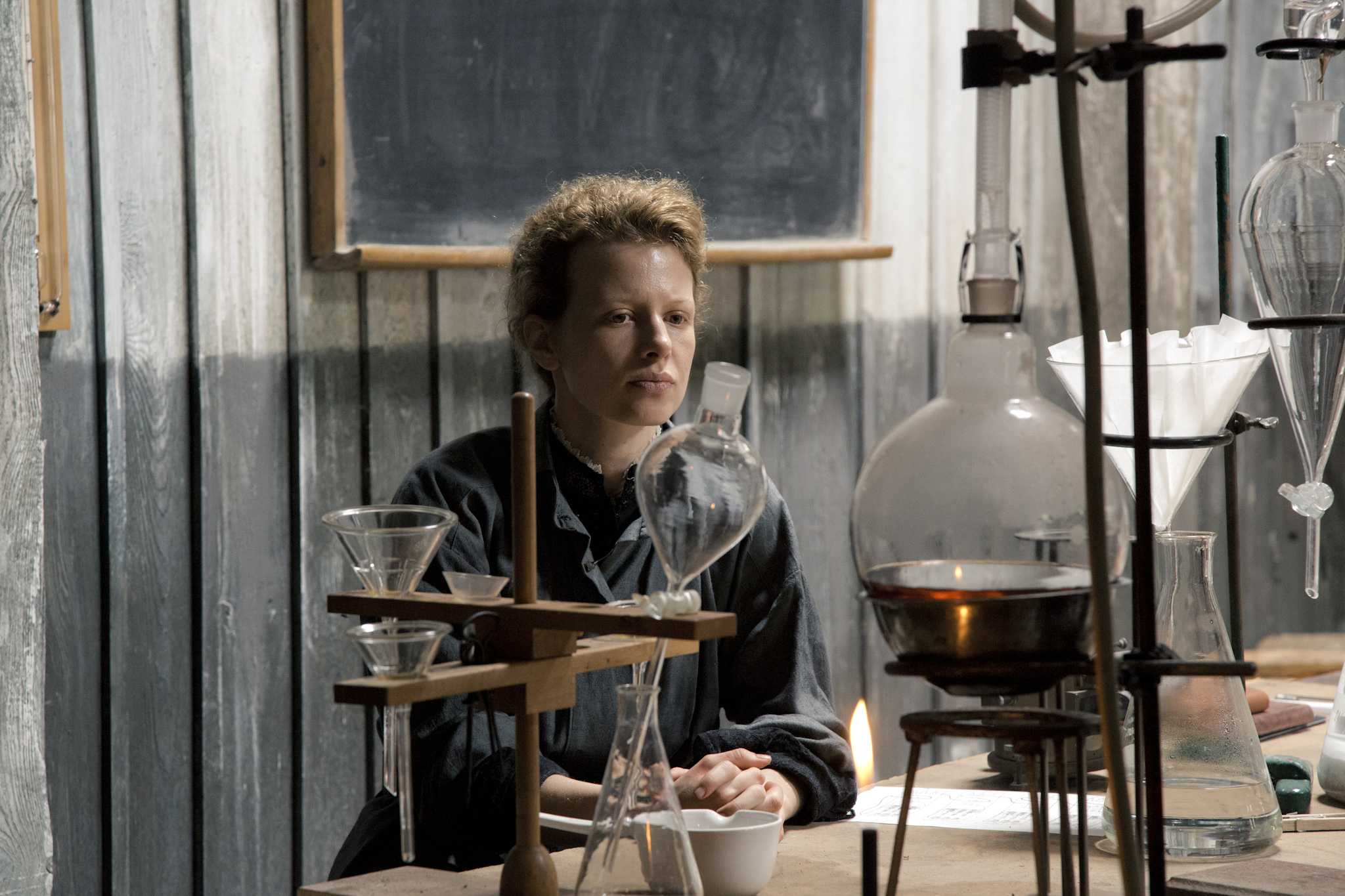 TRAILER:
Maria Skłodowska-Curie is a film about legendary Nobel-Prize-winning physicist and chemist, who triggered controversy not only for her incursion into the male-dominated world of French science, but also with her unconventional romantic life. Born in Warsaw on November 7, 1869, Skłodowska moved to Paris in 1891 to pursue her studies in mathematics and physics at the Sorbonne and became the first woman to win the Nobel Prize, the first person to win it twice, and the first female professor at the University of Paris. The story covers the most turbulent five years of her life, between 1905, when she went to Stockholm with her husband, Pierre Curie, to be awarded the Nobel Prize for the discovery of radioactivity, and 1911, when she received her second Nobel Prize.
"Marie Curie is mesmerizing, heartfelt and powerful with an Oscar-worthy performance by Karolina Gruszka. It's one of the best films of the year." - NYC Movie Guru
Following the screening: Closing of the Festival. Reception at the Little Café.