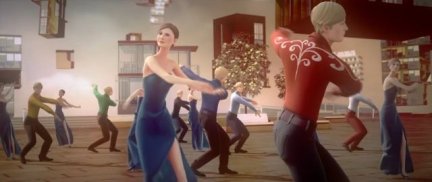 Friday, Nov. 11, 7:00 pm

Presidency, Prezydencja, 2011, 3 min, Animation
Director: Tomasz Baginski, Choreography: Agustin Egurrola
Music: Adam Skorupa
Tomasz Baginski, an Oscar-nominated computer graphics animator, made this film to promote Poland's presidency of the EU Council.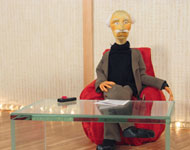 Saturday, Nov. 12, 8:45 pm

Pipetta, Pipeta, 2010, 9 min., Animation
Directors: Rafal Sankiewicz and Wojciech Sankiewicz
Animation: Wojciech Sankiewicz, Rafał Terlecki, Jacek Olejnik
This episode of PIPETTA, a popular cult science program, follows Professor and Doctor of Inanimate Nature Metaphysics, Mieczysław Kozlak-Czarnkowski, as he tries to shed new light on the problem of the end of human civilization.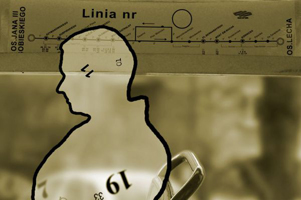 Sunday, Nov. 13, 3:00 pm

Talk to Him, Porozmawiaj z Nim,2010, 7 min., Animation
Written, shot, and directed by: Agata Prętka

A mind-bending animated look at how life can become a combination of letters and numbers.

Sunday, Nov. 13, 7:00 pm

Look at Me, Popatrz na mnie, 2011, 30 min.
Directed by: Katarzyna Jungowska
Principal Cast: Maciej Stuhr, Iza Kuna, Justyna Grzybek
Producer: SFP - Studio Munka

Look at me is an intriguing and artistically constructed story about the search for emotion in today's world and the temptations of everyday life.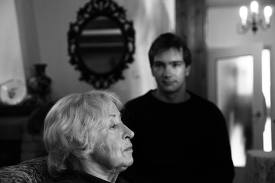 Monday, Nov. 14, 7:00 pm
Drawn from Memory, Portret z Pamięci, 2010, 30 min.
Directed by: Marcin Bortkiewicz, Cast: Irena Jun, Małgorzata Zajączkowska, Marek Kantyka, Producer: SFP - Studio Munka

A study of a family caring for their mother and grandmother, stricken by Alzheimer's. Marek, her grandson, documents their struggles with his video camera.