2019 Harrison Howe Award Seminar and Poster Session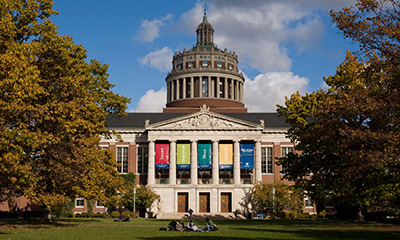 Thursday, May 2, 2019
University of Rochester
Goergen Hall - Sloan Auditorium
The 2019 Harrison Howe Award will be presented at the University of Rochester on Thursday May 2, 2019 in Goergen Hall on River Campus.  (480 Intercampus Drive, Rochester,  NY 14620)
The schedule for the event is as follows:
7:30 p.m.—Keynote Lecture, Dr. Chad A. Mirkin (Sloan Auditorium) "Megalibraries: Unlocking New Material and Cellular Functions" and Award Presentation

8:30 p.m.—Poster Session and Dessert Reception (Munnerlyn Atrium)
The event is free and open to the public.
If you would like to present a poster, or have questions about the event, please contact lynda.mcgarry@rochester.edu
---
The Harrison Howe Award was inaugurated in 1946 to honor one of the founders of the Rochester ACS Section. A distinguishing feature of the Harrison Howe Award is that 39% of Harrison Howe Award winners have eventually gone on to receive a Nobel Prize.