The 2015 Harrison Howe Awardee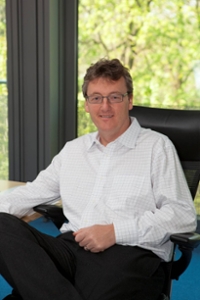 David W.C. MacMillan
Princeton University - Merck Center for Catalysis
The Rochester Section of the American Chemical Society is proud to announce the selection of Dr. David W.C. MacMillan, the Chair of the Department of Chemistry and James S. McDonnell Distinguished University Professor of Chemistry, for the 2015 recipient of the Harrison Howe Award.
MacMillan and his group's research is centered on the field of organic synthesis and catalysis. They are inspired by the pursuit of new concepts in synthetic organic chemistry involving organocatalysis, organo-cascade catalysis, metal-mediated catalysis, and total synthesis of natural products and pharmaceuticals. The highlights of their research include: SOMO catalysis (A New Mode of Organocatalytic Activation), Merging Photoredox Catalysis and Organocatalysis, Mechanistic Investigations on Organocatalysis, Organocascade Catalysis Directed Towards Total Synthesis, Total Synthesis of Complex Natural Products, High-throughput Reaction Development, and Applications to Drug Discovery.
This award will be presented on Thursday, May 7th, beginning at 7:30 in the evening. Later in the day, a poster session and dessert reception is to be held at 8:30. Both events will be held at the University of Rochester Medical Center.
The Harrison Howe Award is dedicated to the memory of Harrison E. Howe, 1881—1942, a cofounder of the ACS Rochester Section and a well-known chemist, editor, and author. The award was established to recognize a scientist who has made outstanding contributions to chemistry or closely related fields and who shows great potential for further achievement. Recent winners of the award include Jack Szostak (2003), Michael Marletta (2004), Laura Kiessling (2005), Daniel Nocera (2008), Carolyn Bertozzi (2009), and Joseph DeSimone (2011).
For more information about the Harrison Howe Award lecture and event, please contact Lynda McGarry, Development Administrator, at the University of Rochester.