American Sign Language Club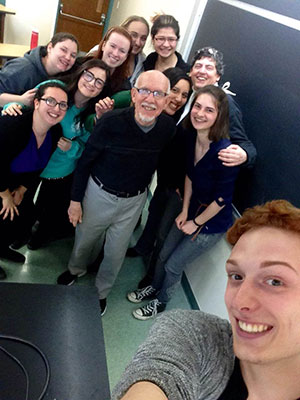 The UR ASL Club was formed to promote cultural awareness of the Deaf Community in the city of Rochester and beyond, and to create spaces where ASL students at UR can gather and learn from each other, increasing their skills in ASL and their knowledge of Deaf culture.
For more information and to contact the club officers visit our website.
Photo: ASL club sponsored Patrick Graybill and Vicki Nordquist performances in April 2015.