Fall 2022—Wednesday, November 9 at 7 p.m.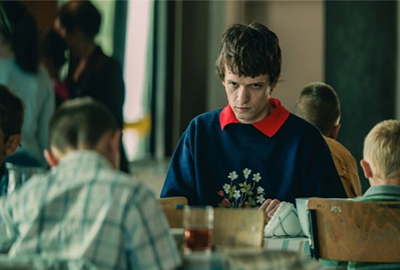 Sonata
2021, 118 minutes
Directed and written by: Bartosz Blaschke
Principal Cast: Małgorzata Foremniak, Michał Sikorski, Łukasz Simlat
---
Description
Based on the life of Polish pianist Grzegorz Płonka, Sonata is the story of a boy who was misdiagnosed with autism and spent his early life in a hermetic existence. Grzegorz's life transforms when a private tutor suggests that he has a hearing impairment. With the aid of a hearing implant, Grzegorz begins to learn sounds, words, and music, and a terrific musical talent emerges. He can finally express in words his greatest dream: to play piano and perform a concert in front of a huge audience.With naturalistic cinematography, a marvelous soundtrack, and great sensitivity, director Bartosz Blaschke conveys the world of a deaf musical genius.
Sonata is a warm and heartfelt film that has captivated audiences and critics alike.
---
Trailer