Fall 2022—Grand Opening: Tuesday, November 8 at 7 p.m.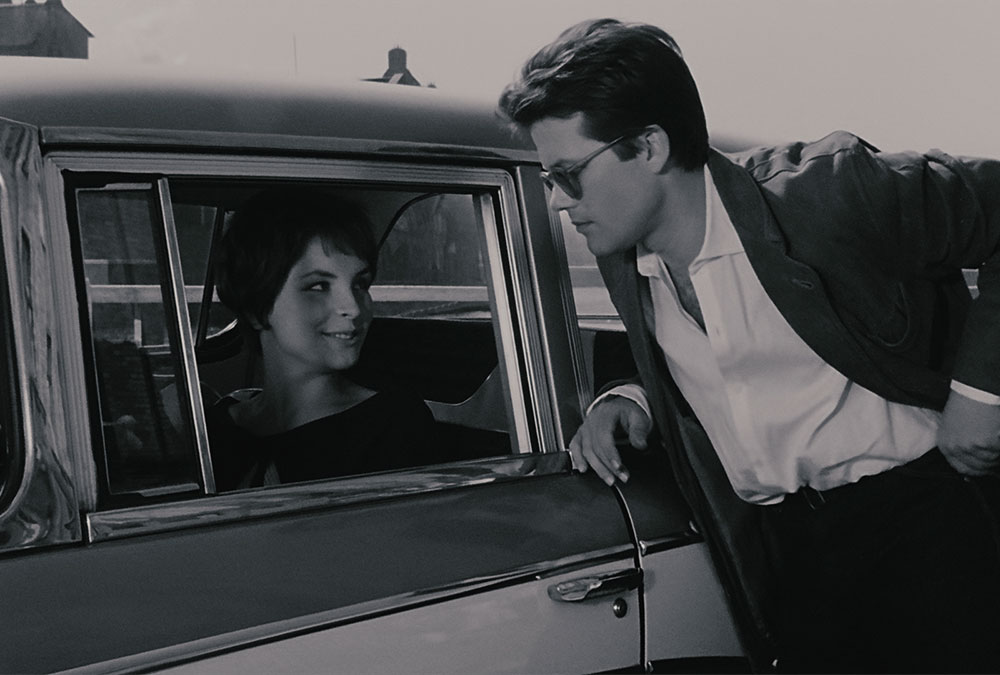 Good Bye Till Tomorrow
Do Widzenia Do Jutra
A digitally restored classic starring the great Zbigniew Cybulski! Reception will follow the screening, by invitation only.
1960, 80 minutes
Directed by: Janusz Morgenstern
Music by: Krzysztof Komeda
Screenwriting by: Wilhelm Mach, Bogumił Kobiela, Zbigniew Cybulski
Cast: Zbigniew Cybulski, Teresa Tuszyńska, Grażyna Muszyńska, Barbara Baranowska, Wlodzimierz Bielicki, Jacek Fedorowicz, Roman Polański, Eleonora Kałużyńska, Tadeusz Wojtych, Krzysztof Komeda, Wladysław Kowalski, Adam Pawlikowski, Mieczysław Waskowski
Space is limited. To attend, RSVP by October 15 to bozenna.sobolewska@rochester.edu.
---
Description
The "Polish James Dean" Zbigniew Cybulski, Poland's first genuine international star, shines as the charming leader of a traveling acting troupe who catches the eye of a fetching Frenchwoman.
Marguerite (T. Tuszyńska) comes from France, she is a daughter of a diplomat, turned 18 recently. She is a modern, practical girl who travels together with her father. Jacek (Z. Cybulski) is a theater artist, until recently a student. He is a romantic, young man who dreams of perfect love, resistant to mundane reality of life. They meet by chance in Gdańsk in the summer, where Jacek looks after the Tik-Tak student theater. They get close to each other for a moment, despite the language barrier and different plans. The Tik-Tak theater is actually the legendary Bim-Bom (1954-60) student theater from Gdańsk. Its artistic supervisor was Zbigniew Cybulski himself, an actor of the Wybrzeże Theater at that time. Students of the Gdańsk University of Technology were joined by Bogumił Kobiela and students of the Academy of Fine Arts: Jacek Fedorowicz and Wowo Bielicki. Roman Polański also played a cameo role in the film, the music was composed by Krzysztof Komeda. The role of Marguerite was played by the famous "Tetetka" - Teresa Tuszyńska. She was a non-professional actress, winner of the "Przekrój" competition for amateurs, popular model of "Moda Polska".
The film is an apt portrayal of a generation of young people in 1960s Gdańsk—people hungry for freedom, social change and a western lifestyle. It's the first major film made in post-war Poland to feature a Western European woman as one of the leads, it was also one of the first Polish films to explicitly allude to the division between East and West. Janusz Morgenstern's directorial debut won awards at the Stanford International Film Festival 1961 (direction) and in Melbourne in 1961 (photography by Jan Laskowski).