Fall 2022—Friday, November 11 at 7 p.m.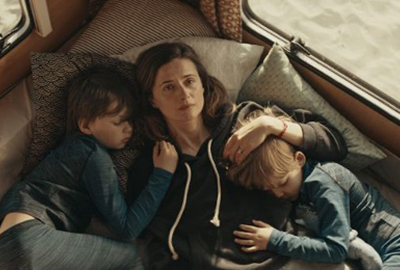 Fucking Bornholm
2022, 100 minutes
Directed by: Anna Kazejak
Written by: Anna Kazejak, Filip K. Kasperaszek
Principal Cast: Agnieszka Grochowska, Maciej Stuhr, Grzegorz Damiecki, Jasmina Polak, Magnus Krepper, Marcel Sikora, Oliwier Grzegorzewski, Boris Bartlomiejczyk
---
Description
Fucking Bornholm is a contemporary comedy-drama focusing on the issue of confronting own needs and desires with being responsible and taking responsibility of others. Two couples with kids going away for a short holiday, where their relationships will be tested. Each one of them has a different goal and expectations, and each one of them has a problem to be revealed. When one of the children withdraws from the other two boys, seemingly plagued by unspoken trauma, his mother suspects that something appalling has happened between them Resulting disagreements and arguments between the adults trigger a wave of crisis in friends' relationships and expand to open admissions of marital discontent and long-held personal resentments.