Fall 2022—Thursday, October 20 at 7:30 p.m.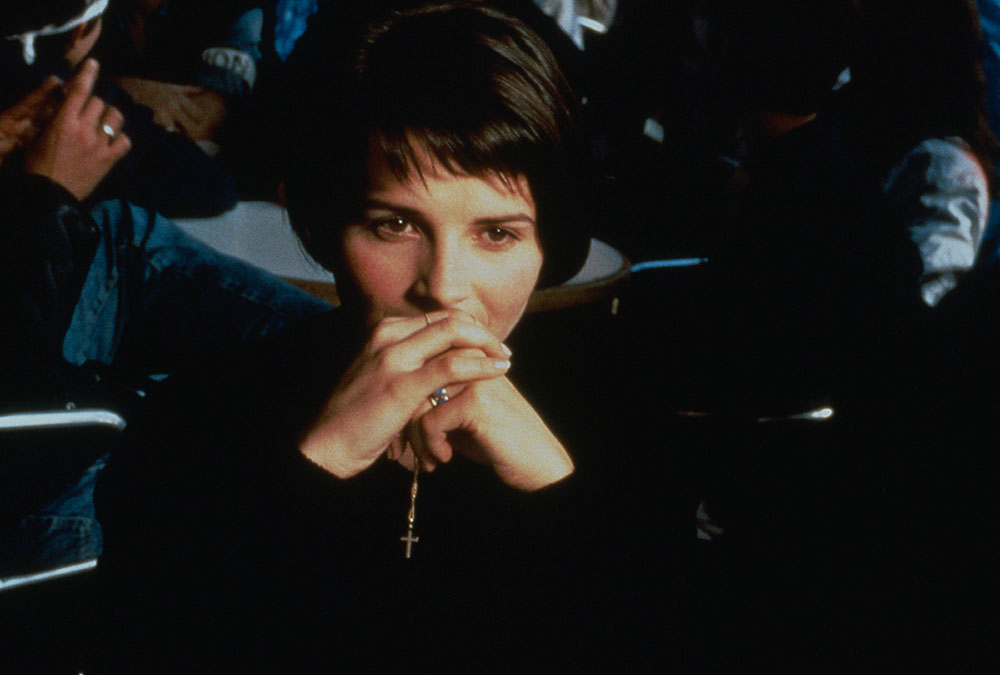 Three Colors: Blue
Trzy Kolory: Niebieski
1993, 94 minutes
French with subtitles
Directed by: Krzysztof Kieślowski
---
Description
Blue is the color of sadness, coolness, detachment, and freedom. After Julie (Juliette Binoche) survives a car crash that kills her husband and daughter, she attempts to break all ties with her former life, selling her house, adopting her maiden name, and moving to a neighborhood where no one will know her. The past does not stay buried, however, as Julie's husband was a composer whose unfinished work for the upcoming European Union has the press and his former partner looking for her. His music haunts Julie as she stumbles through her new life realizing that freedom from her past is just as painful as living with it. Beautifully shot and daringly edited, Blue also earned Binoche a Best Actress Award at Cannes.
---
Trailer