Part I—Classic Films
The Promised Land, Ziemia Obiecana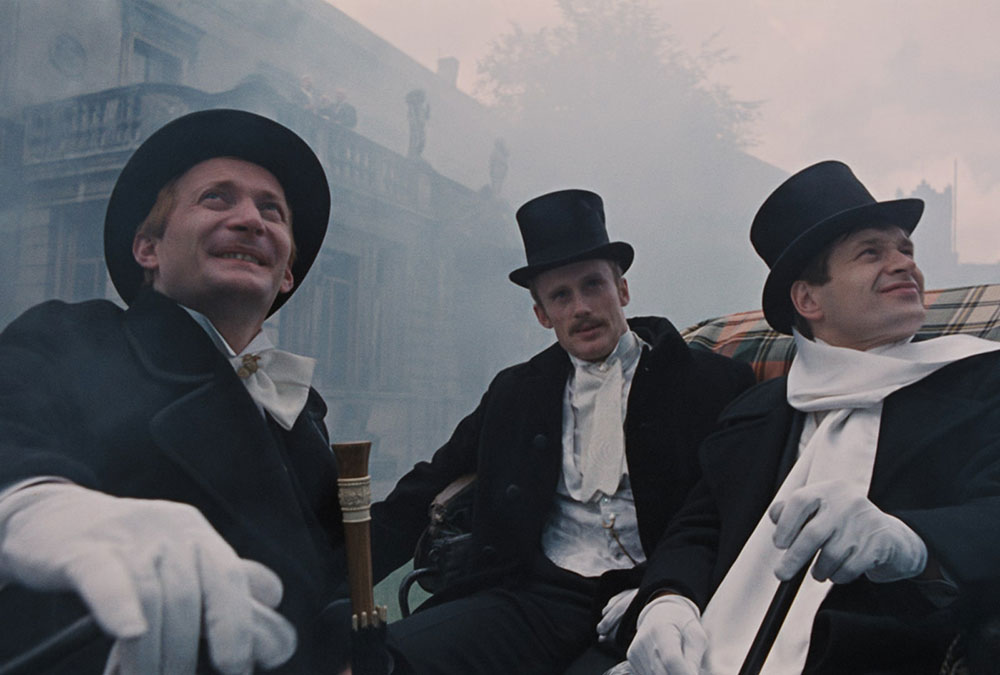 Saturday, October 20, 7:30 p.m.
Dryden Theatre
1975, 179 min. Poland
Director: Andrzej Wajda
Screenplay: Andrzej Wajda
Principal Cast: Daniel Olbrychski, Wojciech Pszoniak, Andrzej Seweryn, Anna Nehrebecka, Kalina Jędrusik, Franciszek Pieczka
---
Overview
Based on the 1898 novel by the Nobel Prize winner Władysław Reymont, the film is set in 19th-century fast-growing industrial city of Łódź. It focuses on the experiences of three young men, a Pole, a German, and a Jew, who work together to fulfil their dream of building a textile factory. Their gambit is successful beyond their dreams, but it extracts a high price from each of them.
The film gives a portrayal of the end of the romantic era on the Polish territories, the loss of traditional values, and the triumph of uncouth and dynamic nineteenth-century capitalism. Łódź, the land of promise for many, means destruction for others.
The film, regularly counted among the greatest Polish films ever made, The Promised Land won Wajda numerous awards at prestigious festivals and a nomination to the Academy Award for Best Foreign Language Film.