Skalny Lecture: What is America? Polish intellectuals in the United States
Dr. Jakub Czernik. Assistant Professor at the Department of Comparative Literature, Faculty of Polish Studies, Jagiellonian University, Kraków, Poland and Skalny Visiting Professor
Tuesday, April 5, 2022
7:30 p.m.
Sloan Auditorium, Goergen Hall, UR River Campus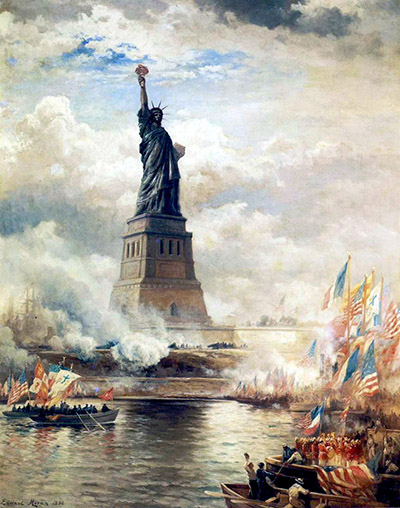 Since the very beginnings, the United States inspired European men of letters, sometimes treating the young country with admiration, sometimes with skepticism, sometimes as a political and social experiment the outcomes of which might be hard to predict. This lecture will focus on Polish writers and intellectuals travelling to America in the 19th and 20th century, including Tadeusz Kościuszko (whose friend, Thomas Jefferson, had to cover his gambling debts), Cyprian Norwid (inspired by John Brown), Henryk Sienkiewicz (not being able to treat seriously a society he deemed too democratic, supposedly devoid of a hierarchical structure), Czesław Milosz, Stanisław Barańczak and others. What they all had in common were questions about what it means to be American, and what the emergence of the United States tells about Europe and European cultural heritage.
Free and open to the public.
There is a face-masking requirement for everyone in all University locations. Acceptable masks are surgical, N95, KN95, or KF94. Cloth masks are acceptable only as a second/outer layer when paired with a surgical, N95, KN95, or KF94 mask.