Skalny Lecture: The Ukraine Crisis
Professor Randall Stone, Chair of the Department of Political Science and Director of the Skalny Center for Polish and Central European Studies at the University of Rochester
Thursday, February 10, 2022
7:30 p.m.
Sloan Auditorium, Goergen Hall, UR River Campus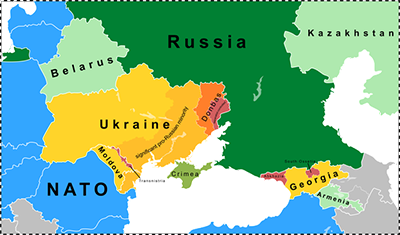 The new Ukraine crisis has become the greatest foreign policy challenge of Biden's administration. After almost eight years of occupying parts of Ukraine and perpetuating a shadow war in its eastern provinces, Russia has mobilized 130,000 troops on the Ukrainian border and made far-reaching demands that would roll back NATO and carve out a Russian sphere of influence in the countries of the former Soviet Union. Vladimir Putin's true objectives remain obscure, even to his top diplomats. Will he invade Ukraine again, and if so, where will he stop? What are Ukraine's strategic options, and what are the likely responses by the United States and NATO? What will the consequences be in Russia of sectoral sanctions, and how might Putin respond? Is there a realistic scenario that leads to escalation of the conflict beyond Ukraine? What are the consequences for the solidarity of the trans-Atlantic alliance?
Free and open to the public.
There is a face-masking requirement for everyone in all University locations. Acceptable masks are surgical, N95, KN95, or KF94. Cloth masks are acceptable only as a second/outer layer when paired with a surgical, N95, KN95, or KF94 mask.