Grand Piano
Wlodek Pawlik
Tuesday, October 29, 2019
7 p.m.
Hatch Recital Hall, Eastman School of Music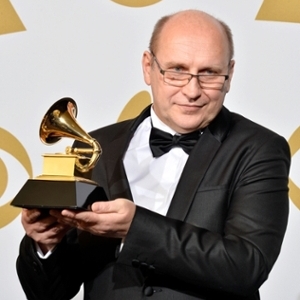 Piano recital by Włodek Pawlik
Hatch Recital Hall, Eastman School of Music
26 Gibbs Street, Rochester, NY 14604
Presented by the Skalny Center for Polish and Central European Studies, Consulate General of the Republic of Poland in New York, and the Polish Heritage Society of Rochester.
Reception to follow
Tickets $14, $10 for students
Włodek Pawlik will perform a recital consisting of original, improvised jazz compositions. He pioneered the concept for this performance in 2008, when he recorded the two-CD album "Grand Piano," which was entirely improvised solo material. This is a unique process of live music making. He refrains from the use of titles for particular "pieces," which could obscure the logic of the music, which he feels should be free of any literary or formal association. On October 29, he will again engage in a one-of-a-kind dialogue with the piano, following pure imagination and intuition.   It will be a great, exciting adventure both for the artist and the audience, displaying the phenomenon of improvisation in a unique context.
Hailed as "Horowitz of jazz" by the famous North Sea Jazz Festival in The Hague, Włodek Pawlik is one of the most celebrated Polish composers and jazz pianists. On January 26, 2014, he became the first Polish jazz musician to receive a Grammy Award, having won in the Best Large Jazz Ensemble Album category with his album Night in Calisia, recorded with Randy Brecker and the Kalisz Philharmonic Orchestra. His composition "Freedom," a musical work for choir, orchestra and jazz trio, was performed on June 4, 2014 at the Royal Square in Warsaw as part of the celebration of Polish Freedom and was attended by many heads of states, including the President of the USA, Barack Obama. In 2018, Włodek Pawlik and his trio, with special guest Randy Brecker, performed at the Blue Note Jazz Festival in New York, being the first Polish performers in the history of this famous festival.
Włodek Pawlik is a graduate of the F. Chopin University of Music in the piano class of Barbara Hesse-Bukowska. He also studied jazz at the Hochschule für Musik in Hamburg and attained a doctorate at F. Chopin University of Music, where he has conducted lectures on improvisation since 2007. Pawlik has appeared and won awards at many renowned jazz contests and festivals. He performed and gave clinics and masterclasses in United States and Australia and recorded numerous CD albums. Apart from jazz, his artistic output includes film soundtracks, orchestral works, 2 piano concertos, ballet music, opera, cantata and theatre music.  In 2014 Włodek Pawlik was awarded the Order of Polonia Restituta.