Group Members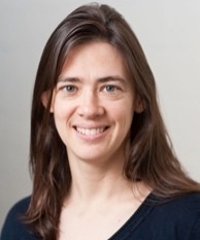 Professor Alison Frontier, Principal Investigator
Dr. Alison J. Frontier was born and raised in suburban Detroit, Michigan. She attended Harvard University, where she worked in the laboratory of Professor Yoshito Kishi. In June 1992 she graduated with an AB in chemistry and became a research scientist at Merck Research Laboratories in Rahway, New Jersey, in the Basic Medicinal Chemistry division. She enrolled in the doctoral program at Columbia University in September 1994, conducted graduate work under the direction of Professor Samuel Danishefsky, and received her Ph.D. in June 1999. She was an NIH postdoctoral fellow in the laboratory of Professor Barry Trost at Stanford University from 1999-2001, and began her independent career at the University of Rochester in January 2002. Dr. Frontier was promoted to associate professor in 2008 and professor in 2013. In 2004, she launched "not voodoo" a website dedicated to students who are beginning independent experimentation for organic chemistry research projects. This site attracts hundreds of visitors daily from research laboratories around the world.
Office: 414 Hutchison Hall
Phone: (585)-275-2568
Email: frontier@chem.rochester.edu
---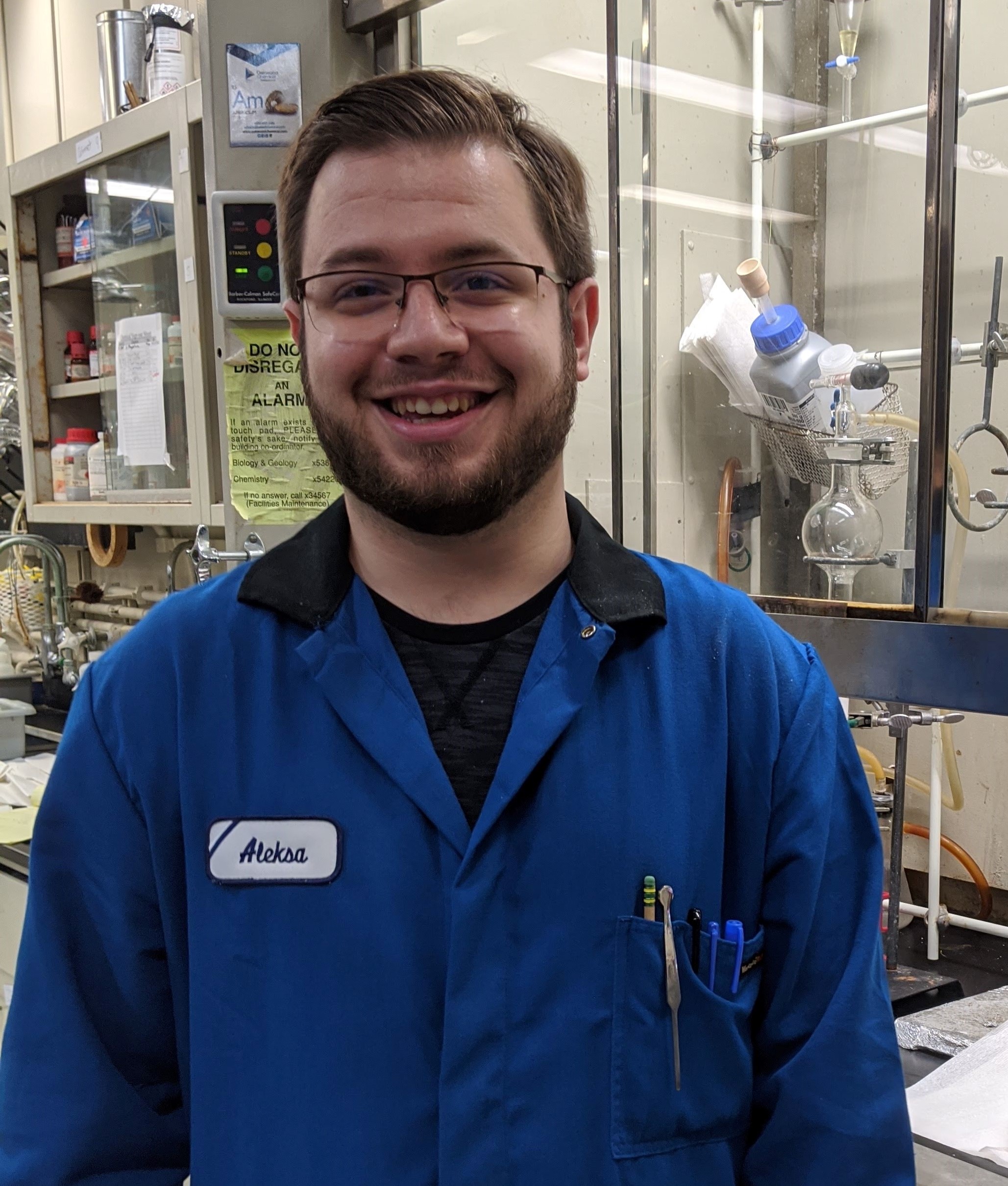 Aleksa Milosavljevic, MSc - Fifth-Year Graduate Student
Aleksa Milosavljevic comes from Serbia, where he received his BS in Chemistry from the University of Belgrade and was recognized as the best chemistry student of his generation. During high school, he competed twice in International Chemistry Olympiad, winning Silver (as a Junior) and Gold (as a Senior) awards. He did his undergraduate work with Dr. Igor Opsenica, working on developing the Buchwald-Hartwig reaction for the synthesis of novel tetrazole-containing medchem targets. As a graduate student, Aleksa received the Moses-Passer, DeRight, Weissberger, and Sherman-Clarke fellowships, as well as the W. D. Walters Teaching Award. In our lab, Aleksa is working on expanding the scope of the halo-Prins/halo-Nazarov chemistry to ketones and making heterocyclic compounds. He is also working on the total syntheses of natural products that implement this chemistry as the key step. In his efforts, he actively utilizes U of R computational resources to guide his experimental research.  In his spare time, Aleksa enjoys reading, cooking, and watching different movies and TV shows. He also takes joy in playing board and deduction games with his friends.
---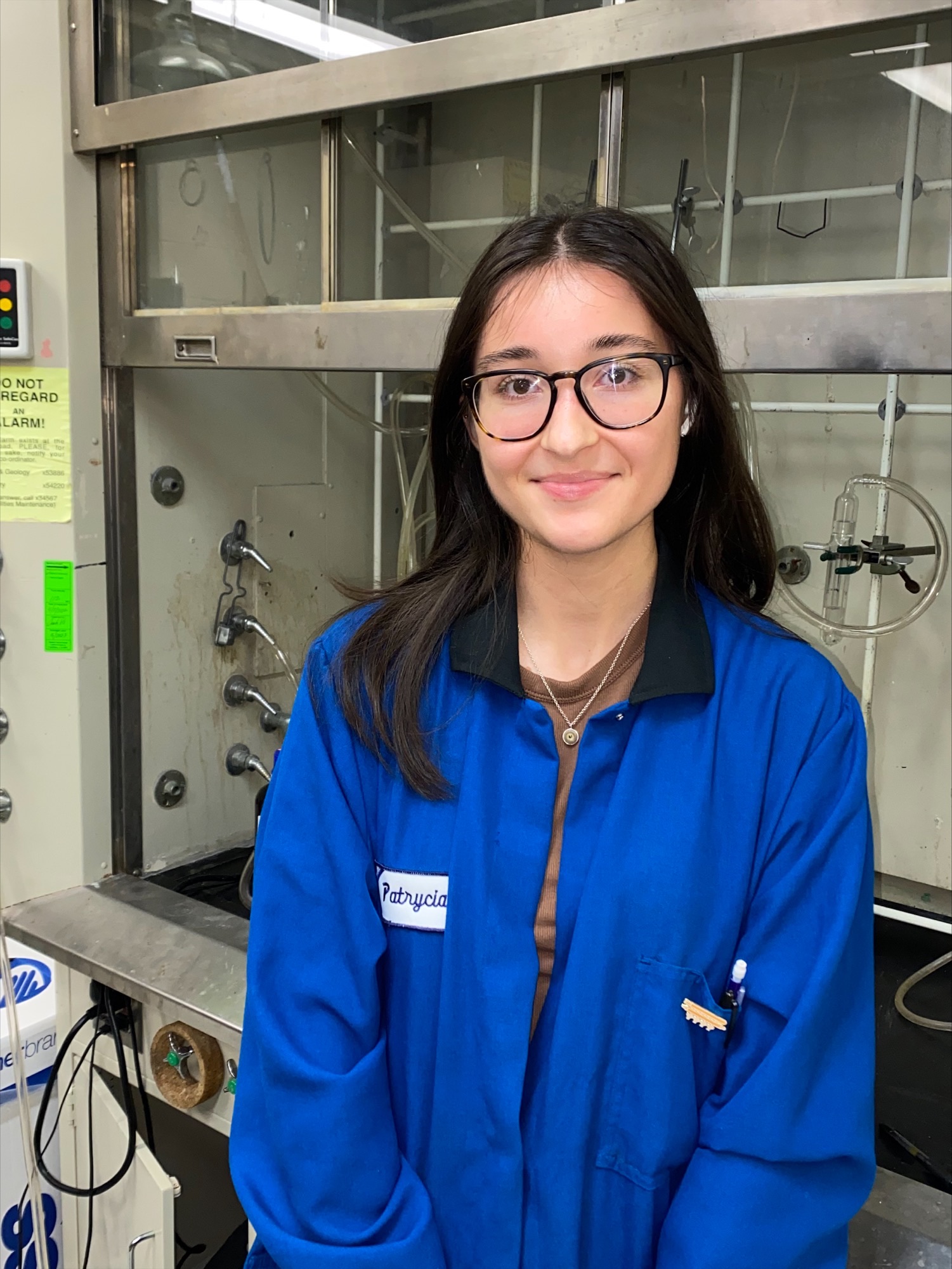 Patrycia Zybura, MSc - Third-Year Graduate Student
Pat is from New Jersey and received her BS in chemistry from the College of New Jersey (TCNJ) in 2021. She was recognized as the best organic chemistry student of her generation [ at TCNJ :) ]. For her dedication to teaching, she has been awarded the W. D. Walters Teaching Award. In our lab, Pat is working on probing novel cationic cyclization strategies. As a first-year graduate student at the University of Rochester, Pat was awarded the Sherman-Clarke Fellowship. In her spare time, she enjoys watching movies, listening to music, and going on long walks.
---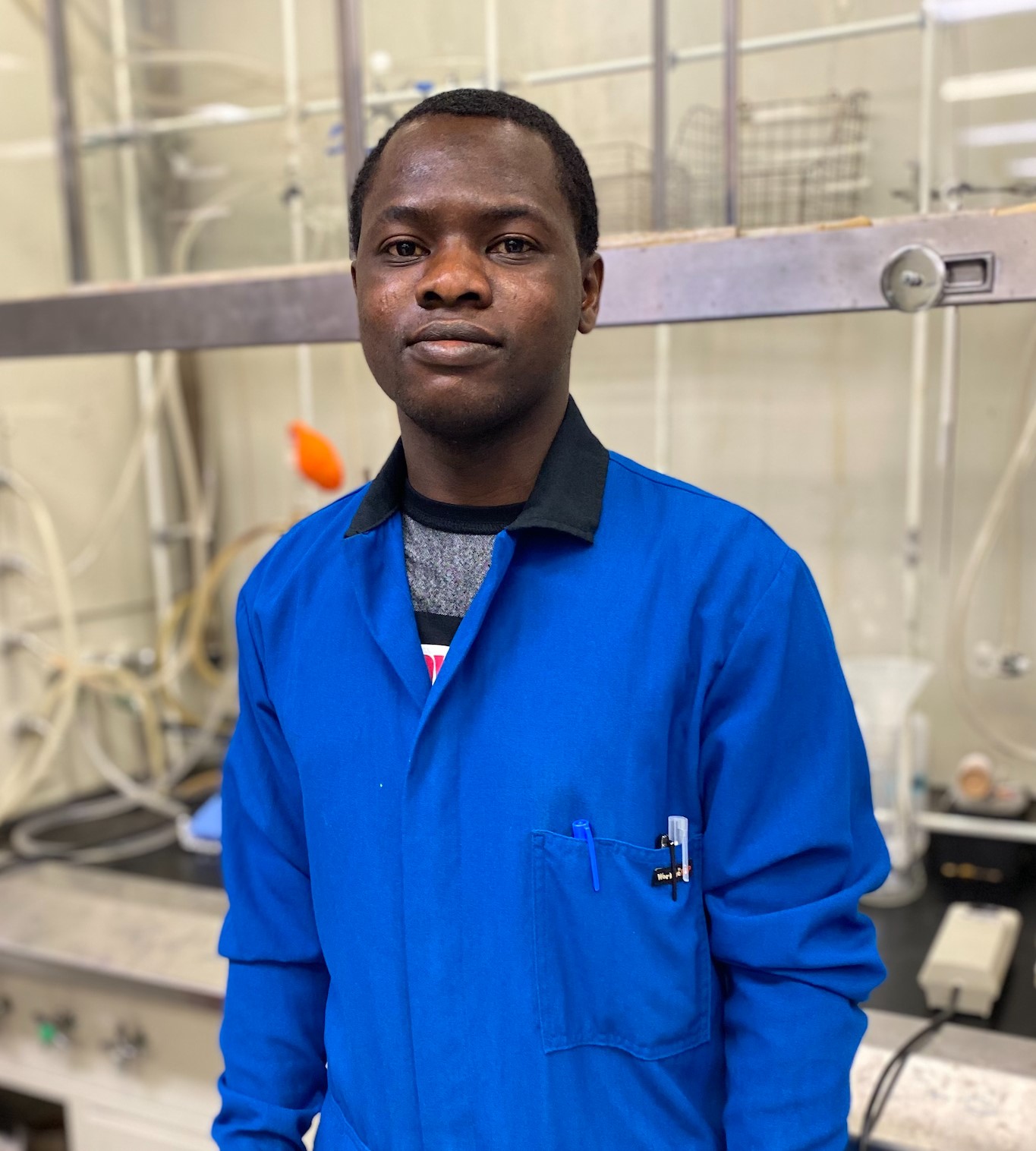 Yusuf Ibrahim, MSc - Second-Year Graduate Student
Yusuf Ibrahim hails from Nigeria. He completed his undergraduate studies in Chemistry at Kwara State University, after which he pursued his MSc degree in Organic Chemistry at the University of Chinese Academy of Sciences in China, under the guidance of Prof. Li Baolin. His research focused on synthesizing furan and pyrrole derivatives, utilizing phosphoric acid as a catalyst, and investigating their photophysical properties.
In 2022, he joined the Frontier Lab, where he is currently involved in studying Achmatowicz intermediates in halo-Prins/halo-Nazarov cascades. Outside of his academic pursuits, he is an avid soccer fan, and he enjoys both playing and watching soccer games, as well as watching movies during his free time.
---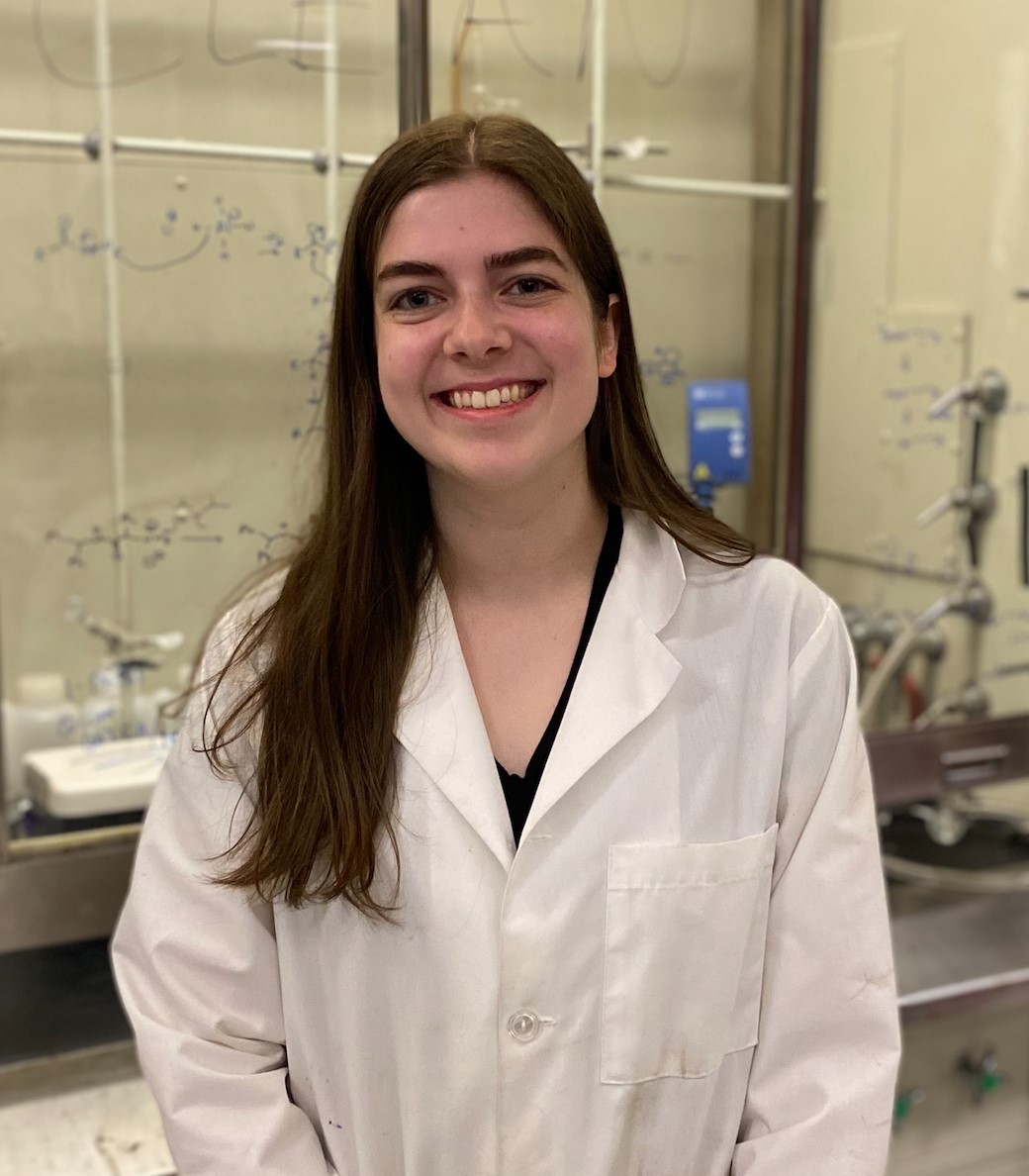 Alexa Lawrie - Senior Undergraduate Student
Alexa is a senior undergraduate student in the Frontier group.