Part II—New Releases
Spoor, Pokot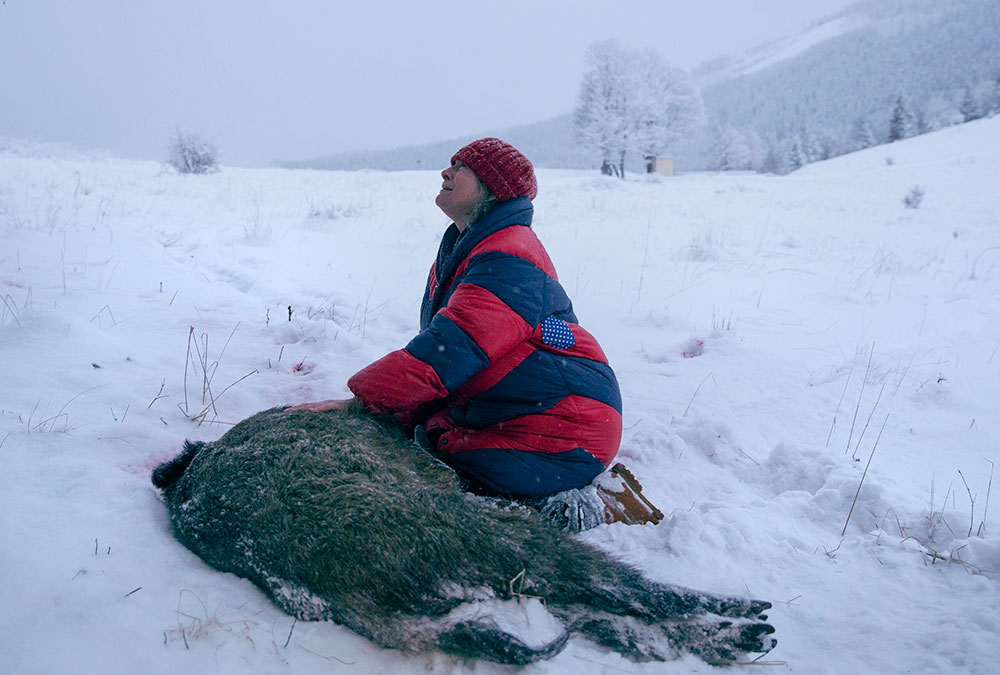 Sunday, November 11, 7:00 p.m.
The Little Theatre
2017, 128 min. Poland, Czech Republic, Germany, Sweden
Director: Wojciech Smarzowski
Written by: Wojciech Smarzowski, Wojciech Rzehak
Principal Cast: Arkadiusz Jakubik, Jacek Braciak, Robert Więckiewicz, Janusz Gajos, Joanna Kulig, Iwona Bielska, Iza Kuna, Katarzyna Herman
---
Trailer
Retired civil engineer Duszejko lives a secluded life in a mountain village close to the border between Poland and the Czech Republic. On a winter's night she discovers the dead body of her neighbor, a poacher. The circumstances of his death are extremely mysterious, as the only traces around his house are those of a deer. More men die in a similarly mysterious way, all of them passionate hunters. Were these men killed by wild animals? Or has someone been provoked to pursue a bloody vendetta? Spoor is set in a landscape of changing seasons; however, the wild beauty of the countryside cannot hide the corrupt nature, cruelty and stupidity of the people who live there.
Spoor won the Silver Bear - Alfred Bauer Prize at the 67th Berlin International Film Festival - for a feature film that opens new perspectives. It was selected as the Polish entry for the Best Foreign Language Film at the 2018 Academy Awards.
Following the screening will be the closing of the festival, with a reception at the Theater.