Music of Krzysztof Komeda
Dariusz Terefenko, Professor of Jazz Studies and Contemporary Media, Eastman School of Music, piano, and Stephanie Tateiwa, a senior at the Eastman School of Music, saxophone
Saturday, March 25, 2023
7 p.m.
Asbury First United Methodist Church, 1050 East Avenue, Rochester, NY 14607
Krzysztof Trzciński (27 April 1931 – 23 April 1969), known professionally as Krzysztof Komeda, was a jazz composer, pianist and medical doctor. His best known work was in the realm of film scores. He scored over 40 films for directors including Polanski, Bergman, Wajda, Carlsen and more. He wrote the scores for Roman Polański's films Knife in the Water (1962), Cul-de-sac (1966), The Fearless Vampire Killers (1967), and Rosemary's Baby (1968, with one of his most recognizable compositions, "Rosemary's Lullaby" sung by Mia Farrow). Komeda's album Astigmatic (1965) is often considered one of the most important European jazz albums.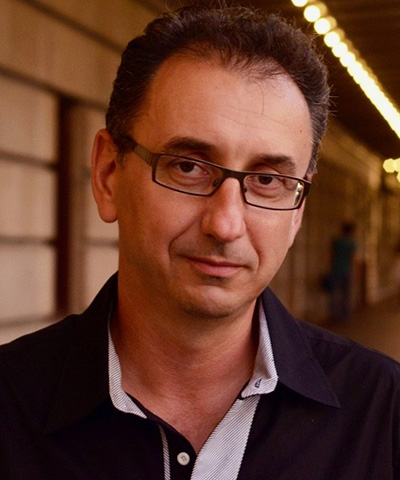 Dariusz Terefenko is Professor of Jazz Studies at the prestigious Eastman School of Music (Rochester, NY, USA) where he holds a joint appointment in two departments: Jazz and Contemporary Media, and Music Theory. In addition, Terefenko is also the Coordinator for the Advanced Certificate in the Art of Improvisation. His books Jazz Theory – From Basic to Advanced Study (Routledge, 2017), Jazz Theory Workbook (Routledge, 2019), Jazz Voicings for Piano – The Complete Linear Approach, Volumes I and II (Advance Music, 2018) have been adopted as a textbook at music universities and colleges around the world. Jazz Theory – From Basic to Advanced Study and Jazz Theory Workbook are translated into the Polish and Chinese languages and adopted as a college course pack. Terefenko is an active performer and clinician giving piano recitals and masterclasses in USA, Canada, Europe, China, and Brazil. His recordings Evidence and Crossing Paths feature a mixture of standard tunes and original compositions.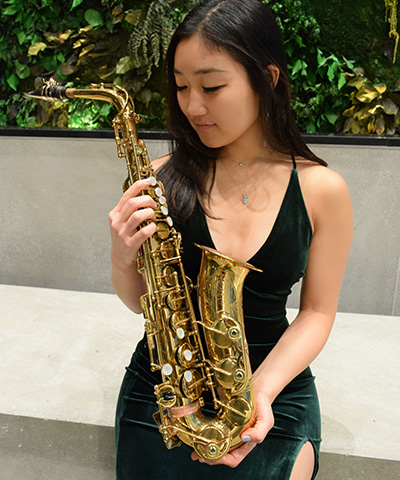 Stephanie Tateiwa is a New York-based saxophonist, woodwind doubler, and a composer, currently pursuing her Bachelors of Music degree in Jazz Saxophone and in Music Teaching and Learning at the Eastman School of Music. Stephanie has participated in honor ensembles such as the JEN Sisters in Jazz Combo, Eastman Jazz Ensemble, the Dave Rivello Ensemble, the award-winning Jazz at Lincoln Center Youth Orchestra, NAfME All-National Honor Jazz Ensemble, NY All-State Wind Ensemble, Jazz at Lincoln Center Summer Jazz Academy, BUTI Tanglewood Wind Ensemble, Kinhaven Music School Orchestra, and in Mannes Prep Philharmonic as the principal clarinet. Stephanie has been the recipient of awards including the JEN Sisters in Jazz Competition, Essentially Ellington Best Saxophone Award, Concerto Competition Winner at the New England Music Camp, and Grand Prix Winner of Concert Festival on the classical piano.