TERMINUS-new work by Katarzyna Skarpetowska for Rochester City Ballet
Sunday, March 21, 2021
4 p.m.
Virtual Event
We are excited to announce the upcoming world premiere of a new ballet, created by famous Polish choreographer Katarzyna Skarpetowska for the Rochester City Ballet in partnership with the Skalny Center.
During Ms. Skarpetowska's stay in Rochester there will be two in-studio events for the new work. Those in attendance will meet Ms. Skarpetowska and the artists that dance the work, and will have opportunities to ask them questions.
The event is free and will be offered virtually, but may provide for limited in-person attendance at the Rochester City Ballet's studios, 1326 University Avenue.
Link for the event: https://vimeo.com/521012549
About this Event
A preview of the new work performed by the dancers and a Q&A session with Ms. Skarpetowska and the dancers.
About Katarzyna Skarpetowska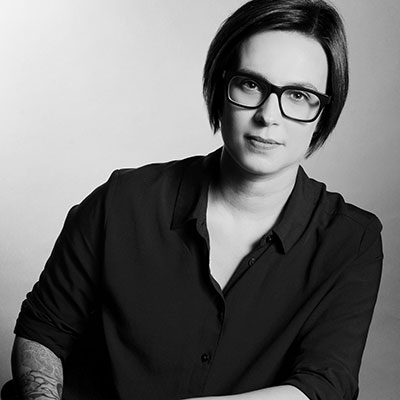 Katarzyna Skarpetowska started dancing at age 13 in her native city of Warsaw, Poland. Two years later, she was cast in a first ever Polish musical entitled METRO. The show was an instant hit at the Dramatic Theater in Warsaw. In 1992, the show had its Broadway premiere where Katarzyna was the youngest cast member. After the show closed, she enrolled in the NYC High School of Performing Arts graduating in 1995 and then went on to study at the Juilliard School under the direction of Benjamin Harkarvy.
After graduating with a BFA in Dance she joined Parsons Dance where she performed lead roles in the company's repertory including the iconic CAUGHT. With the Lar Lubovitch Dance Company, Ms. Skarpetowska performed at many reputable venues such as New York's City Center, The Kennedy Center and The Bolshoi Theater. Her own choreography has been performed by Richmond Ballet, BalletX, Alvin Ailey American Dance Theater II, Lar Lubovitch Dance Company, Parsons Dance, Buglisi Dance Theater, Hubbard Street 2, Houston METdance, Big Muddy Dance Company, Owen/Cox Dance Group, Bruce Wood Dance Project, MoralesDance, Periapsis Music and Dance, The Juilliard School, and New Jersey Dance Theater Ensemble, among others.
In 2018, Ms. Skarpetowska choreographed a Saint Louis Opera Theatre production of Orfeo, in collaboration with director Ron Daniels and maestro Pierre Vallet. She was named one of Dance Magazine's "25 to Watch" in 2016 and is a BalletX's 2019 Choreographic Fellowship awardee.
Ms. Skarpetowska is also a freelance teacher holding workshops throughout the world. She has been on the faculty of the American Dance Festival, American Ballet Theater summer program, School of American Ballet, Boston Conservatory summer program, Key West Modern Dance, Greenville Fine Arts Center, NJDTE, Peridance, Washington Ballet @THEARC, and most recently at UC Irvine. She resides in New York City and Warsaw, Poland.