Furiosa
Il Giardino D'Amore Baroque Orchestra and Natalia Kawalek
Tuesday, October 4, 2022
7 p.m.
Wilmot Recital Hall at Nazareth College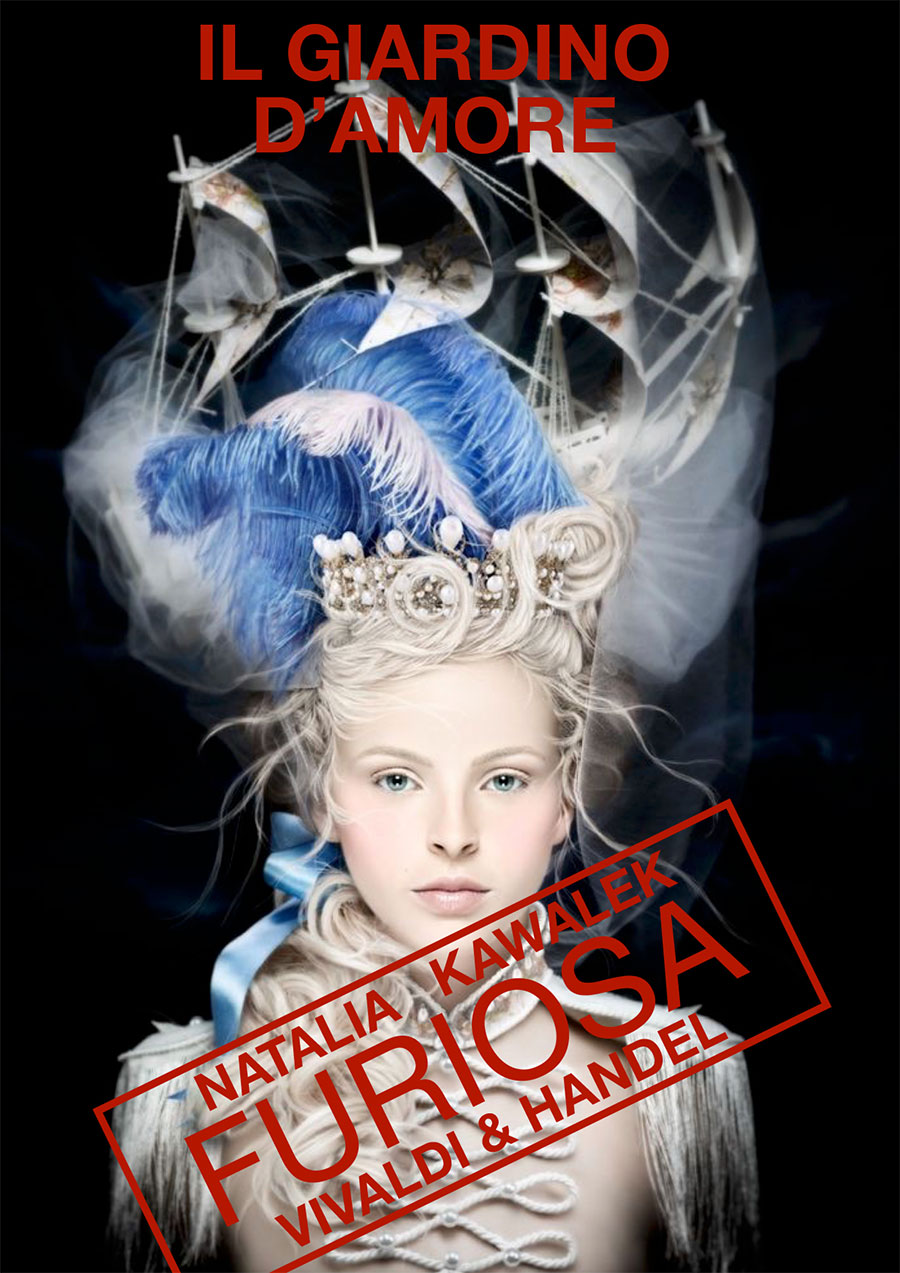 A return appearance by the acclaimed orchestra from Poland, featuring arias, symphonies and concertos from the Baroque era. The orchestra has performed at numerous festivals, including the Bach Festival in Vienna, the Utrecht Oude Musik Festival in Germany, the Tartini Festival in Pirano, and the Early Music Festival New York, and has performed in concerts in Poland, Slovenia, Austria, the Netherlands, USA, and Canada.
Natalia Kawalek is soloist of European baroque ensemble Il Giardino d'Amore, she made her Carnegie Hall debut with this ensemble in October 2014 and she recorded several CD's under the label EVOE records (latest one called Enemies in love released in 2018 with selection of G. F. Handel arias and duets together with the countertenor Jakub Józef Orlinski). She is a winner of many international competicion and performed as a soloist in, among others, Vienna, Warsaw, Moscow, and Innsbruck.
Program of the concert:
Vivaldi - Concerto RV 544 for cello and violin - 'Proteo o sia il mondo al rovescio' 2 mov and 3 mov
Handel - Opera Rinaldo - Furie Terribili
Vivaldi - Opera Ercole RV 710 - Da due venti
Vivaldi RV 578a - Concerto for 2 violins and cello - I and 2 mov
Handel - Opera Teseo - Moriro, ma vendicata 
Vivaldi - Folia - 2 violins and b.c
Vivaldi - Opera Ercole RV 710 - Onde chiare
Handel - Halvorsen - Passacaglia for violin and cello
Vivaldi - Opera "La Fida Ninfa" - aria Qual serpe Tortuosa
Vivaldi RV 522 - Concerto for 2 violins - 2 and 3 mov
Handel - opera "Orlando" - aria Amor e qual vento
Vivaldi - Four Season - Summer - 3 movement
Presented by the Skalny Center for Polish and Central European Studies and Nazareth College.