The Universe behind Barbed Wire
A talk and book signing by Professor Myroslav Marynovych, Vice Rector of University Mission at the Ukrainian Catholic University in Lviv
Monday, September 27, 2021
7:30 p.m.
Sloan Auditorium, Goergen Hall, University of Rochester River Campus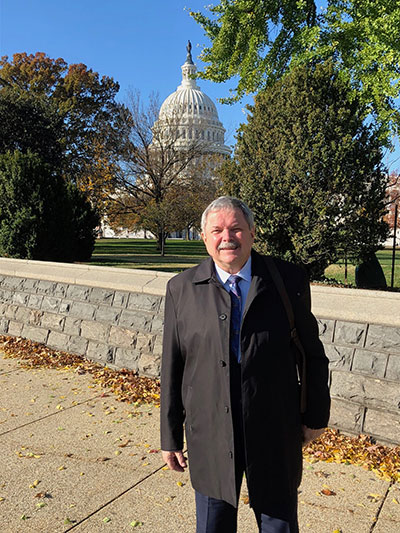 Professor Marynovych is a leading Ukrainian intellectual and moral leader. He spent 7 years in the Soviet Gulag Perm-36 and 5 years in internal exile in Kazakhstan as a prisoner of conscience. He has been at the forefront of educational and political reform since Ukraine achieved independence in 1991, and has received a number of awards in recognition of his human rights activism.
University of Rochester Press published Professor Marynovych's prison memoir, The Universe Behind Barbed Wire: Memoirs of a Ukrainian Soviet Dissident, translated by Zoya Hayuk.
"Although Marynovych's memoir begins with his early life and concludes with his time in Kazakhstan, its center is the seven years that he spent as a prisoner of conscience in the Gulag. Its explicit theme is the meaning of incarceration for him. An implicit theme is how the national persecution of Ukrainians in the 1970s drew people such as Marynovych toward a form of dissidence that involved a universal ideal."

Timothy Snyder, Commonweal Magazine
Sponsored by the Skalny Center for Polish and Central European Studies, the Russian Studies Program, and the Ukrainian Catholic Education Foundation.
Free and open to the public. Parking on designated University lots is free after 7 p.m.
There is a face-masking requirement for everyone indoors on the University's campuses, regardless of vaccination status.