11 minutes, 11 minut
Wednesday, November 2, 7:00 pm
@ Dryden Theatre
2015, 81 min.
Director: Jerzy Skolimowski
Screenplay: Jerzy Skolimowski
Principal Cast: Richard Dormer, Paulina Chapko, Wojciech Mecwaldowski, Dawid Ogrodnik, Andrzej Chyra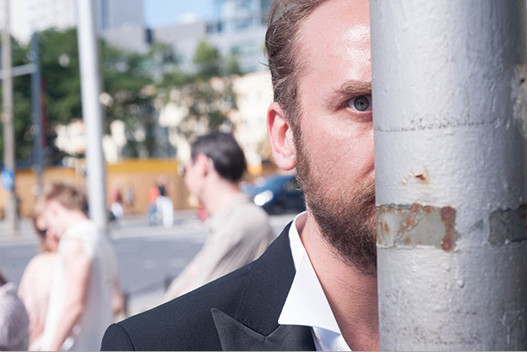 In the span of eleven tense minutes, a whirlwind of interlocking tales of life in the surveillance age unfold in this stylish, propulsive thriller from acclaimed director Jerzy Skolimowski (Deep End, Essential Killing). In a city square in Warsaw, a sleazy film director "auditions" a married actress in a hotel room; a hot dog vendor goes about his work while concealing a dark secret; a motorcycle-driving drug runner trysts with a client's wife; and a young man plots an ill-advised robbery. Mixing sleek cinematography with footage from webcam, smartphone, and CCTV cameras, 11 Minutes masterfully lays out the pieces of a puzzle and then brings them together in an explosive climax.
Screening will be followed by a reception (by invitation only.)
The Innocents, Niewinne
Thursday, November 3, 7:00 pm
@ The Little Theatre
2016, 115 min. France-Poland
Written by: Sabrina B. Karine, Alice Vial, Pascal Bonitzer, Anne Fontaine
Principal Cast: Lou de Laâge, Agata Buzek, Agata Kulesza, Vincent Macaigne, Joanna Kulig, Katarzyna Dabrowska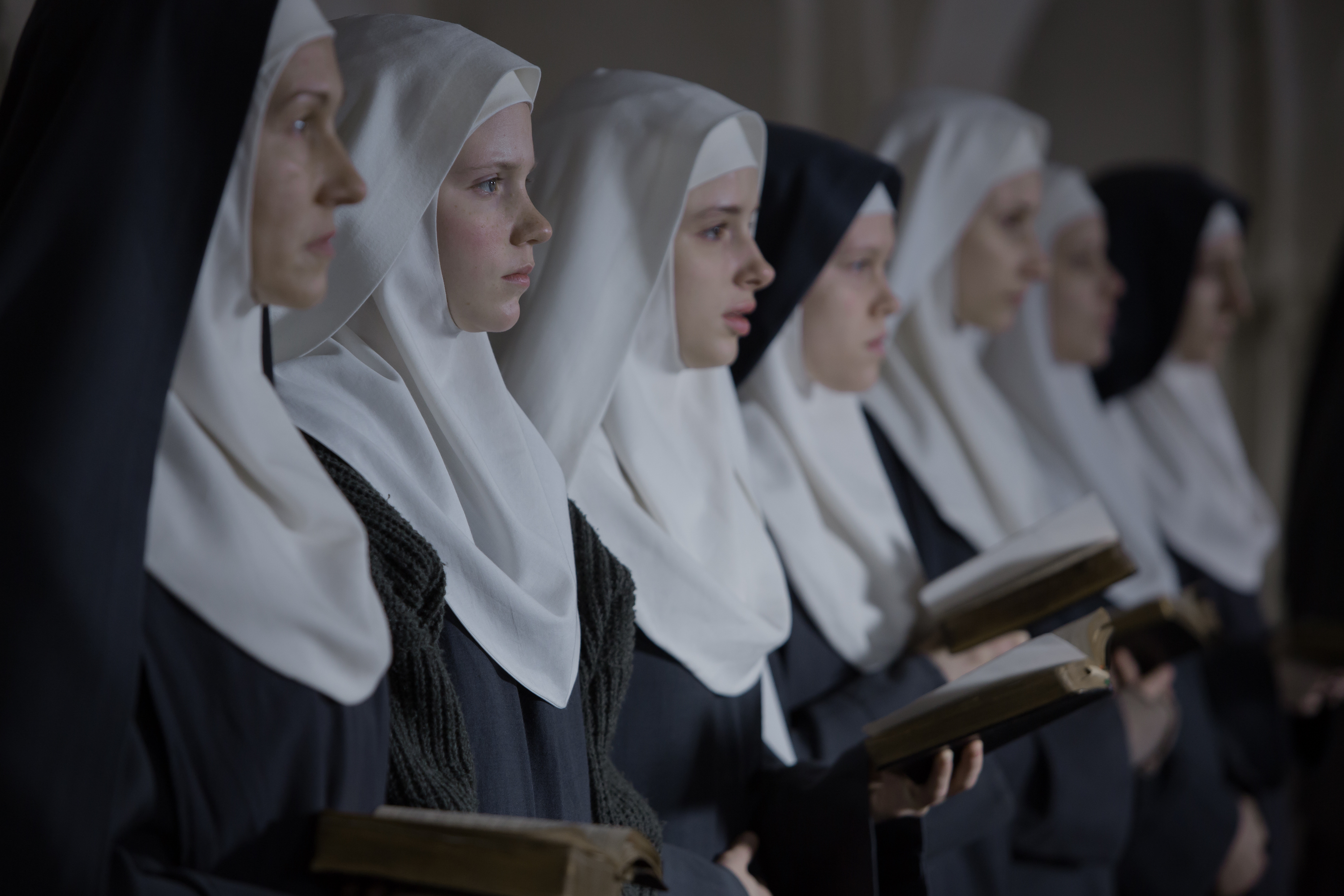 TRAILER:
Poland, winter 1945. A very young doctor, Mathilde Beaulieu, works at a hospital of the French Red Cross which is to find, cure and repatriate French citizens saved from German camps. A nun from a convent a few kilometers away appears at the hospital begging for help for a dying woman. The problem is a nun in labor… It turns out that the nuns were mass raped by Red Army soldiers. The nun asks Mathilda if she could come to the convent in secret. The Mother Superior wishes to avoid scandal at any cost. Agata Kulesza, who made her mark in the Oscar winning Ida, is magnificent as the austere, unflinching Mother Superior, while Agata Buzek excels as the pragmatic, caring Sister Maria. In addition, cinematographer Caroline Champetier's ingenious use of light gives a wonderful Vermeer-like quality to the interior convent scenes. The Innocents is a moving drama about the struggle to keep one's faith in the most difficult of situations.
Eccentrics, The Sunny Side of the Street,Excentrycy, czyli po słonecznej stronie ulicy
Friday, November 4, 7:00 pm
@ The Little Theatre
2015, 112 min.
Directed by: Janusz Majewski
Written by: Janusz Majewski, Włodzimierz Kowalewski; based on a novel by Włodzimierz Kowalewski
Principal Cast: Maciej Stuhr, Natalia Rybicka, Sonia Bohosiewicz, Anna Dymna, Wojciech Pszoniak, Wiktor Zborowski, Zofia Zborowska, Magdalena Zawadzka, Adam Ferency, Zbigniew Buczkowski, Władysław Kowalski, Marian Dziędziel
Music: Wojciech Karolak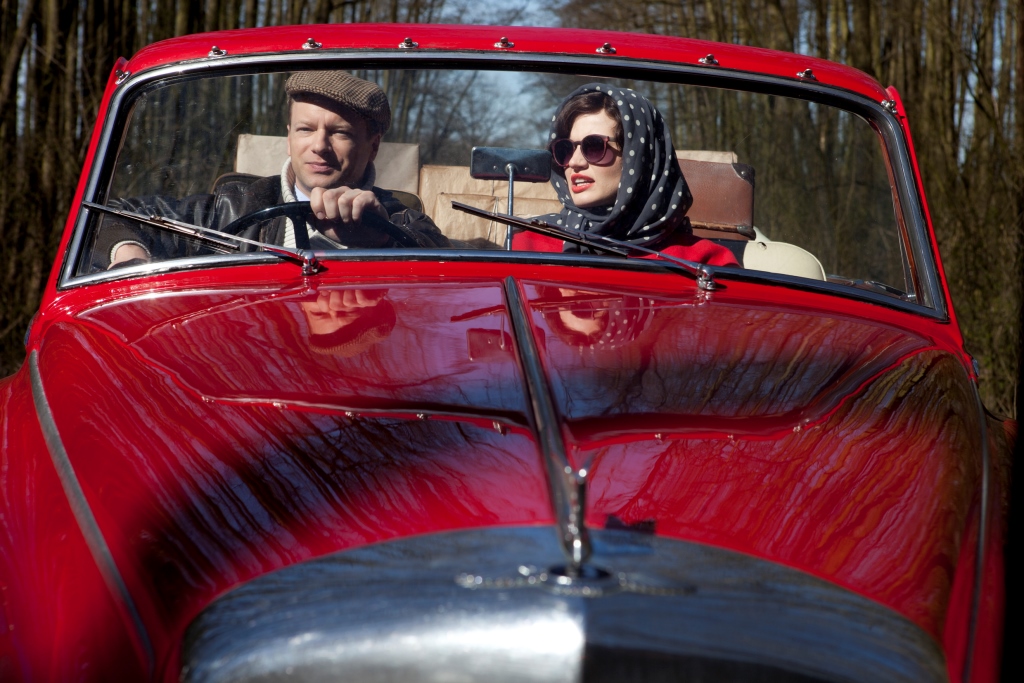 TRAILER:
It is an extraordinary story of a jazz musician,Fabian, who returns from England to Poland in the late 1950s. Together with a group of local eccentrics and amateur musicians he starts a swing big-band. After their first gig people's interest with the band surpasses all expectations. The brightest star of the band is the seductive and beautiful Modesta. She makes Fabian fall in love with her instantly and they become lovers. As they become king and queen of swing they start to lead a very colorful life. Will their feelings turn out to be true? One of the main characters in this movie is the music by Wojciech Karolak. It is a symbol of freedom, fun, and a distraction from grey daily life with the secret police and corrupt officials.
Following the screening: Closing of the Festival. Reception at the Little Café.
Generations, Pokolenia
Saturday, November 5, 3:00 pm
@ The Little Theatre
2016, 115 min.
Written, directed, edited by: Janusz Zaorski
Cast: Łukasz Jaczewski "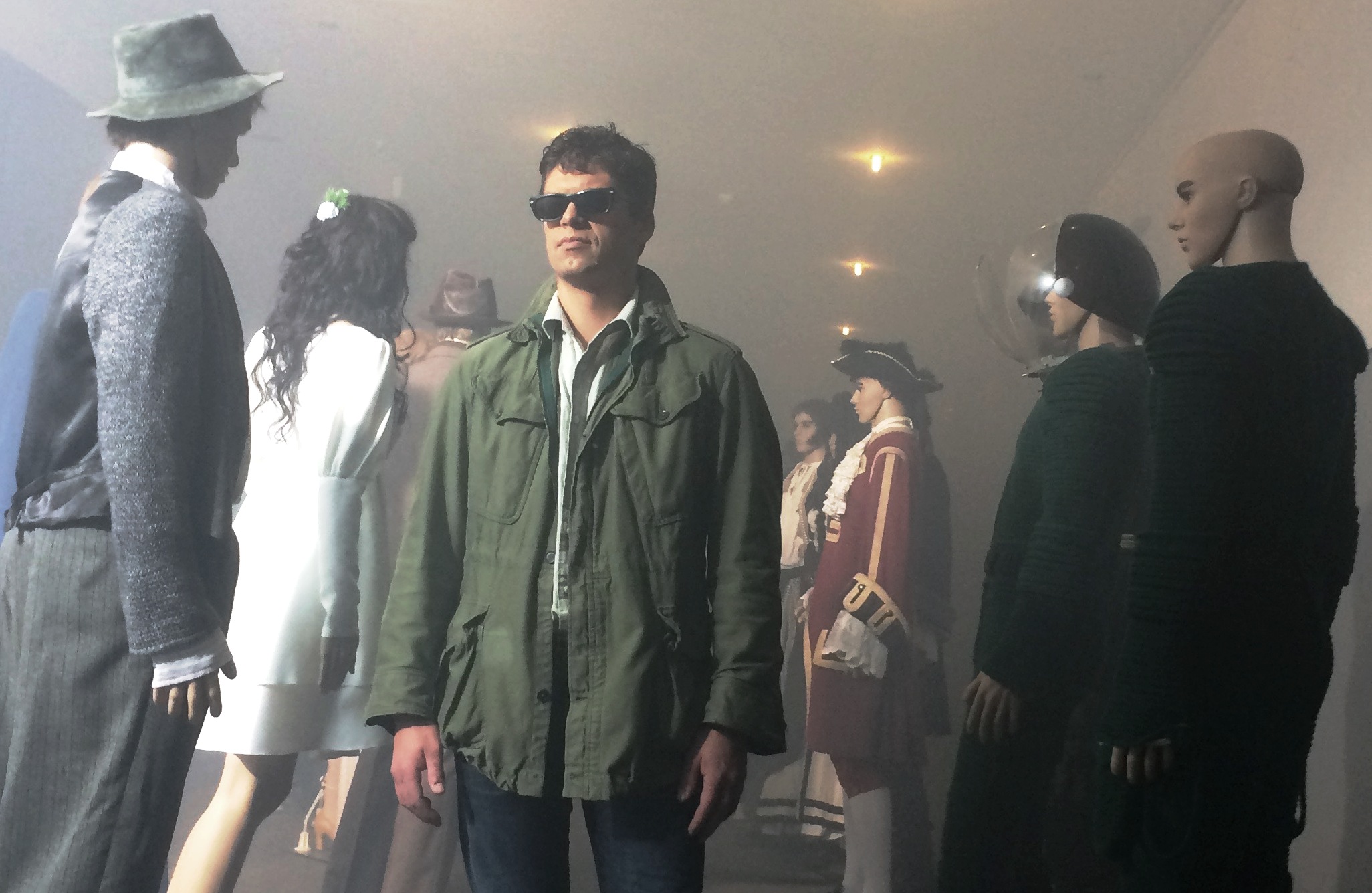 Generations is a docudrama made for the anniversary of the Feature Film Studio (WFF). It is a story of contemporary Poland told using fragments of works created at the Studio. Out of the 450 titles made in Wrocław, Zaorski chose almost fifty. Their fragments, starting with Wajda's "A Generation", through the films by Chęciński, Has, Kutz, Polański to Holland, Kieślowski, Marczewski, Zanussi and many others, form a story about Poles from the times of the Nazi occupation, through the period of Stalinist terror, "our little stabilization", March 1968, unfulfilled expectations of the Gierek era, martial law and up until the elections of 4 th June 1989. The person guiding us around the contemporary Studio and Wrocław is… Zbyszek Cybulski.
Screening will be followed by a Q and A session with Janusz Zaorski
Siberian Exile, Syberiada Polska
Saturday, November 5, 7:00 pm
@ The Little Theatre
2013, 125 min.
Directed by: Janusz Zaorski
Written by: Michal Komar, Maciej Dutkiewicz
Principal Cast: Paweł Krucz, Marcin Walewski, Adam Woronowicz, Urszula Grabowska, Natalia Rybicka, Agnieszka Więdłocha,Jan Peszek, Sonia Bohosiewicz,

Siberian Exile is an epic tale of Poles, Ukrainians, Jews who are deported to Siberia in 1940. The fate of displaced is shown from the perspective of a young boy who goes to Siberia with his family and neighbors from a small village in the eastern Polish borderlands. Together with his companions, he starts the hard struggle for survival, where his most fearsome opponents turn out to be terrible, merciless nature, cold and deadly famine. Circumstances force the boy to re-evaluate his life and grow up faster.
Screening will be followed by a Q and A session with Janusz Zaorski
History in Moving Pictures: The Introduction of Christianity A.D. 965, Historia w Ożywionych Obrazach: Zaprowadzenie Chrzescijaństwa R.P. 965
Sunday, November 6, 3:00 pm (Shown directly before 303)
@ The Little Theatre
16 min.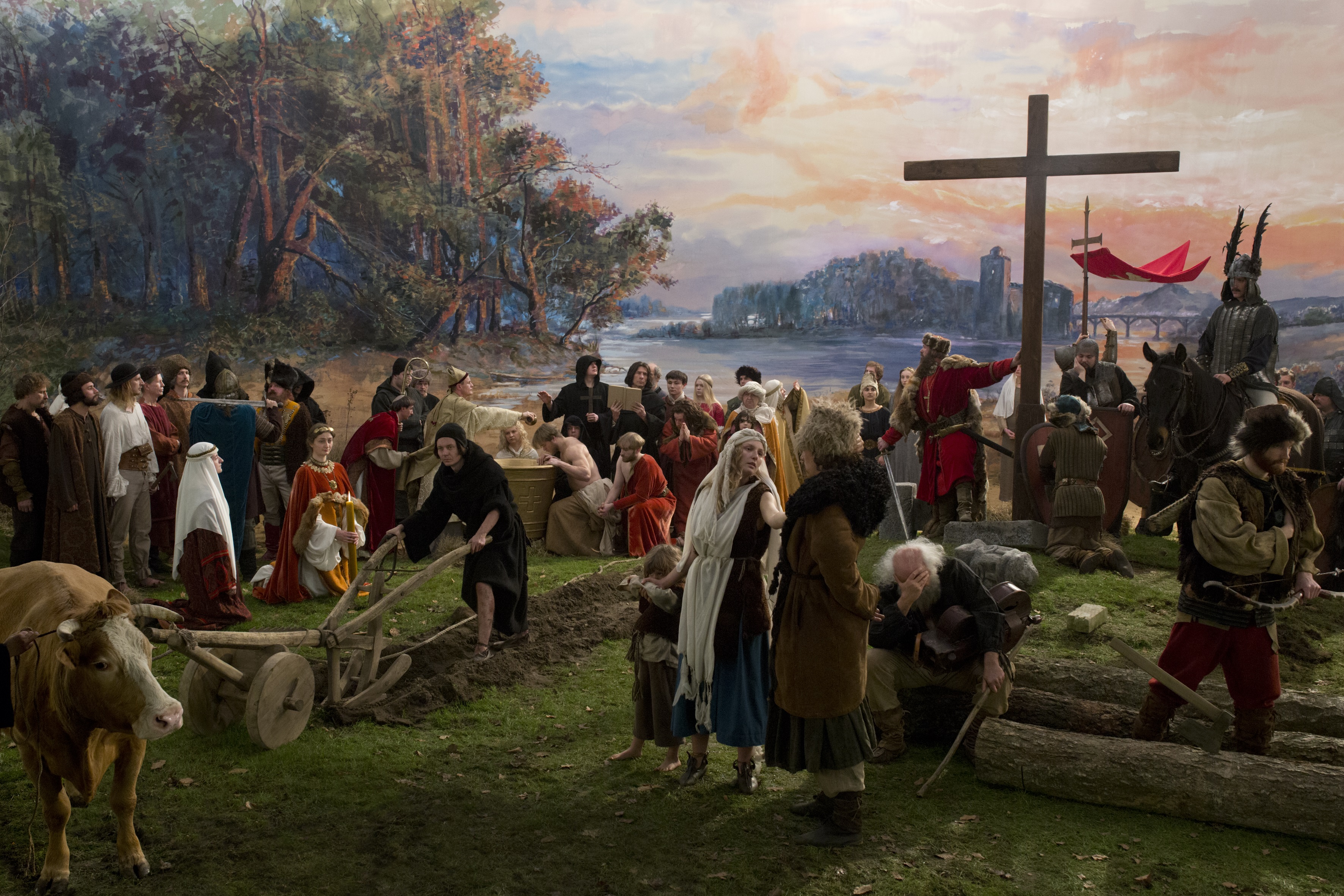 History in Moving Pictures is a series of films that presents key moments in Polish history by bringing to life classic Polish historical paintings.
The film The Introduction of Christianity A.D. 965, offer a unique opportunity to step inside Jan Matejko's painting which depicts an event usually considered the beginning of Polish history. Completed in 1889, it is the first in Matejko's series "The History of Civilization in Poland." Matejko's work reflects the state of historical knowledge about the event at the end of the 19th century. The painting contains many hidden meanings and symbols, which are discussed in the film. Matejko's characters share the hopes and doubts they have with regard to this extraordinary event, while historians discuss various concepts concerning the beginnings of Polish statehood.
303
Sunday, November 6, 3:00 pm
@ The Little Theatre
2015, 90 min.
Directed by: Tomasz Magierski
Music by: Guy Gross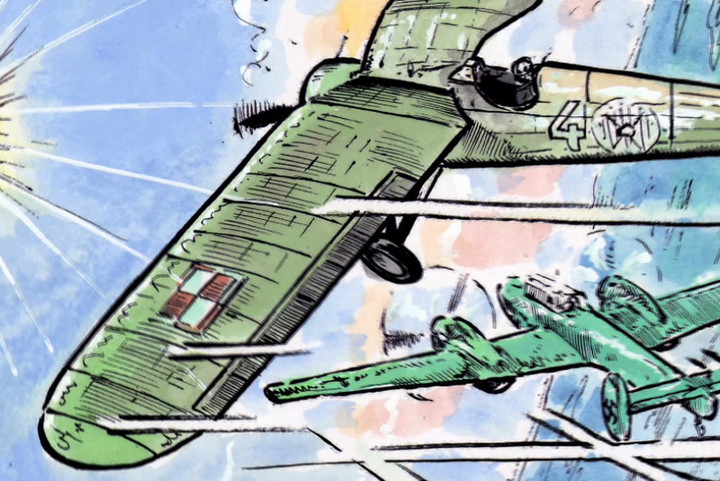 TRAILER:
The film recounts the participation of Poles in the air battle between the German Luftwaffe and the British RAF, which took place from July to October 1940. A story of three pilots from the No. 303 Polish Fighter Squadron - Witold Urbanowicz (the Polish squadron commander), Mirosław Feric (the half-Croatian chronicler of the unit) and John Kent (the British commander of Wing "A", of Canadian origin). The film uses archival materials from the National Archives in Washington, the Imperial War Museum and the Polish Institute and Sikorski Museum in London and also photos taken by Urbanowicz, Kent and other pilots. Computer simulations depicting air fights were made based on original sound recordings, Feric's chronicles and his colleagues' accounts.
Karski & The Lords of Humanity,Karski i Władcy Ludzkości
Sunday, November 6, 7:00 pm
@ The Little Theatre
2015, 72 min.
Directed by: Sławomir Grünberg
Written by: Katka Reszke, Sławomir Grünberg, E. Thomas Wood
Animation by: Tomasz Niedźwiedź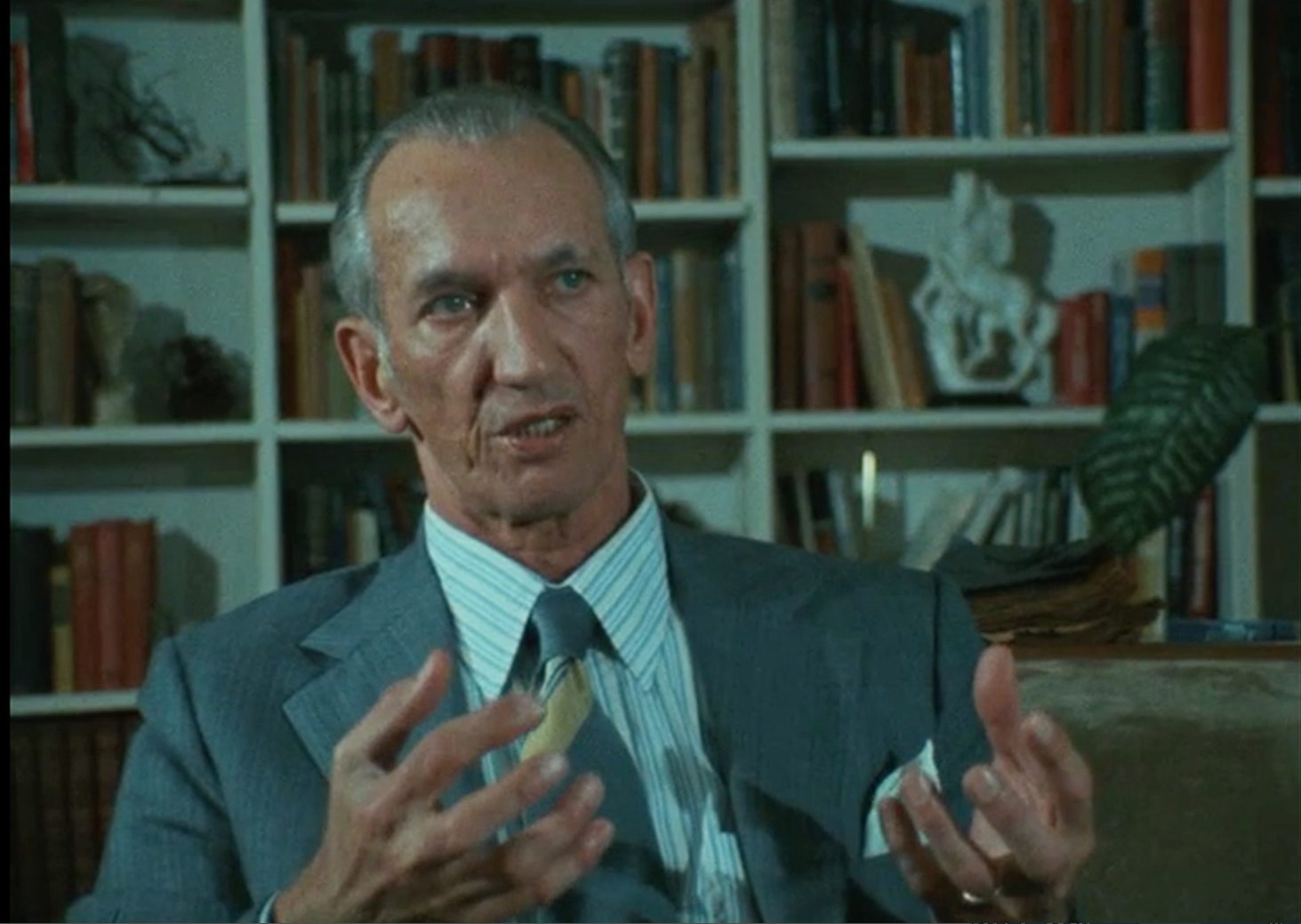 TRAILER:
The film by the outstanding documentary director, Sławomir Grünberg, which combines unique archival materials and animated sequences, tells the story of Jan Karski. Jan Karski (actually Jan Kozielewski) set out to Great Britain in autumn of 1942 and then on to the USA to present a report on the condition of the Polish Underground State and primarily to inform the international community about the disastrous situation of Jews under German occupation. Before his departure, Karski made it inside the ghetto twice and also to the transit camp in Izbica Lubelska. He passed the shocking account of an eyewitness on to American and British politicians, journalists and artists. However, the dramatic appeals of the emissary to save the Jewish nation proved to no avail.
Ames Amzalak Rochester International Jewish Film Festival is the Community Partner for this screening.
Screening will be followed by a Q and A session with Slawomir Grünberg
Planet Single, Paneta Singli
Monday, November 7, 7:00 pm
@ The Little Theatre
2016, 136 min.
Directed by: Mitja Okom
Written by: Sam Akina, Jules Jones, Mitja Okorn, Łukasz Światowiec and Michał Chaciński; based on story by Urszula Antoniak
Principal Cast: Maciej Stuhr, Agnieszka Więdłocha, Piotr Głowacki, Danuta Stenka, Paweł Domagała, Michał Czernecki, Katarzyna Bujakiewicz, Tomasz Karolak, Weronika Książkiewicz, Joanna Jarmołowicz, Ewa Błaszczyk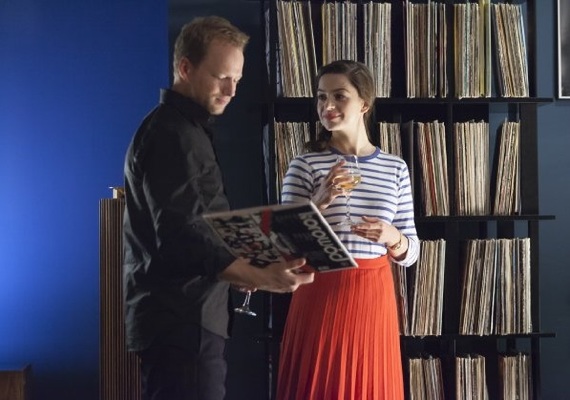 TRAILER:
Ania is a charming, romantic, but not very confident teacher, seeking the perfect man on online dating sites. By chance, she meets the showman Tomek who hosts the most controversial TV program in the country. Enchanted with Ania's incorrigible romanticism, he proposes that she is the heroine of his show - she will be dating over the Internet, and he in his program will show the real face of men flirting in the net and laugh at the naivety of women looking for an ideal there. The crazy dating adventures of Ania quickly become a big hit. But one day, Ania unexpectedly meets… a perfect guy. This is the romantic comedy which viewers truly deserve: touching and full of whimsical humor. It has already been labelled by the press as "the best romantic comedy in over 20 years". It is made by internationally-acclaimed director Mitja Okorn, whose previous hit Letters to Santa was shown at PFF in 2011.