The Decalogue, Dekalog, 1989, Poland
Dryden Theatre
Director: Krzysztof Kieślowski
Screenplay: Krzysztof Piesiewicz, Krzysztof Kieślowski
Music: Zbigniew Preisner
Presented by the Skalny Center for Polish and Central European Studies and the Dryden Theatre at George Eastman Museum in commemoration of the 20th anniversary of the death of Krzysztof Kieślowski.

The Decalogue is Kieślowski's extraordinary, challenging collection of ten one-hour films, each one based on one of the Ten Commandments. "Everyone seems to accept the Ten Commandments as a kind of moral basis," Kieślowski has said, "and everyone breaks them daily. Just the attempt to respect them is already a major achievement." Although the films explore moral questions, they do so in the context of lives of a modern, generally areligious urban populace. The films do not pretend to provide answers, but to present questions. "We wished to say, 'We know no more than you.... But maybe it is worth investigating the unknown, if only because the very feeling of not knowing is a painful one."
Decalogue One & Two, Dekalog, jeden & dwa
Thursday, September 29, 8:00 pm
Decalogue One (I Am The Lord Thy God), 55 min.
Principal Cast: Henryk Baranowski, Wojciech Klata, Maja Komorowska, Artur Barcis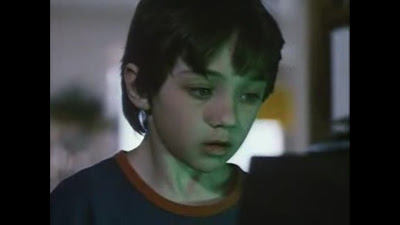 The film rends the veil of human rationality in a tale of a professor who lets his 11-year- old son go skating after proving on his computer that the ice is safe.
Decalogue Two (Thou Shalt Not Take the Name of Thy Lord God in Vain), 59 min.
Principal Cast: Krystyna Janda, Aleksander Bardini, Olgierd Łukaszewicz, Artur Barcis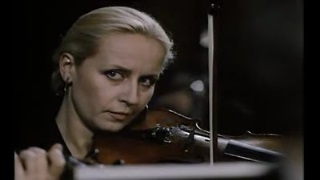 A young married woman carrying another man's child must decide whether or not to have an abortion, her decision hinging upon the fate of her critically ill husband.
Decalogue Three & Four, Dekalog, trzy & cztery
Thursday, October 6, 8:00 pm
Decalogue Three (Honor the Sabbath Day), 57 min.
Principal Cast: Daniel Olbrychski, Maria Pakulnis, Joanna Szczepkowska, Artur Barcis, Krystyna Drochocka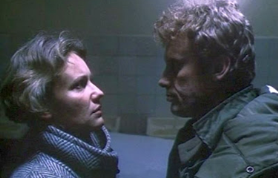 A desperate woman looks up an ex-lover on Christmas Eve and rips him away from his family celebration and suspicious wife with an urgent story of a runaway husband.
Decalogue Four (Honor Thy Father and Thy Mother), 57 min.
Principal Cast: Adrianna Biedrzynska, Janusz Gajos, Artur Barcis, Aleksander Bardini, Adam Hanuszkiewicz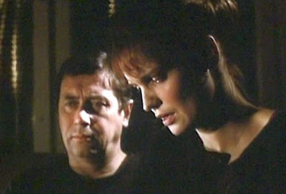 A teenager finds in her widowed father's desk a letter addressed to her that brings to the surface all manner of taboo emotions and impulses.
Decalogue Five & Six, Dekalog, pięć & sześć
Thursday, October 13, 8:00 pm
Decalogue Five (Thou Shalt Not Kill), 59 min.
Principal Cast: Miroslaw Baka, Krzysztof Globisz, Jan Tesarz, Zbigniew Zapasiewicz, Barbara Dziekan-Wajda, Aleksander Bednarz, Elżbieta Helman, Jerzy Zass, Zdzisław Tobiasz, Artur Barcis, Krystyna Janda, Olgierd Łukaszewicz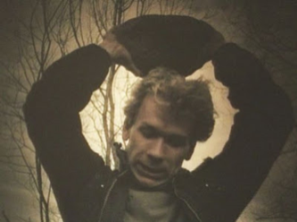 "Decalogue 5" involves two killings, one a random act of violence by a murderer who seems completely amoral and the other a state-sanctioned execution. "It's not about capital punishment, it's about killing," Kieslowski has said.
Decalogue Six (Thou Shalt Not Commit Adultery), 60 min.
Principal Cast: Grażyna Szapołowska, Olaf Lubaszenko, Stefania Iwińska, Artur Barcis, Stanisław Gawlik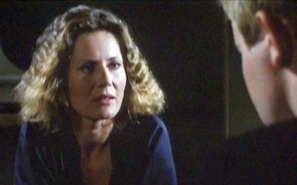 It is a story of a 19-year-old post-office worker, in love with a woman in her 30s, on whom he has been obsessively spying. When he finally confesses his spying, she bluntly uses his sexual inexperience to humiliate him.
Decalogue Seven & Eight, Dekalog, siedem & osiem
Thursday, October 20, 8:00 pm
Decalogue Seven (Thou Shalt Not Steal), 57 min.
Principal Cast: Anna Polony, Maja Barełkowska, Władysław Kowalski, Bogusław Linda, Artur Barcis, Bożena Dykiel, Katarzyna Piwowarczyk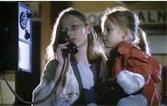 Can love be stolen? So asks Decalogue Seven, in which two women in the same family vie for the care of a five-year- old girl. Kieslowski managed to create a situation in which love and egoism are indistinguishably intertwined, and in the rivalry over the child it is the loved one who suffers the most.
Decalogue Eight (Thou Shalt Not Bear False Witness), 56 min.
Principal Cast: Grażyna Szapołowska, Olaf Lubaszenko, Stefania Iwińska, Artur Barcis, Stanisław Gawlik, Piotr Machalica Hanuszkiewicz

The main character of Decalogue Eight, a university ethics professor, has lived an exemplary life in reparation for a lie she told during the Holocaust. One day that lie walks into her classroom and asks for an explanation.
Decalogue Nine & Ten, Dekalog, dziewięć& dziesięć
Thursday, October 27, 8:00 pm
Decalogue Nine (Thou Shalt Not Covet Thy Neighbor's Wife), 59 min.
Principal Cast: Ewa Błaszczyk, Piotr Machalica, Artur Barcis, Jan Jankowski, Jolanta Pietek-Gorecka, Katarzyna Piwowarczyk, Jerzy Trela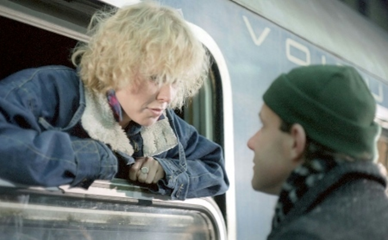 In Decalogue Nine, a heart surgeon has his worst fears confirmed: he is untreatably impotent. His compassionate wife assures him that it doesn't matter, but he can't help spying on her. Kieslowski questions what it is that really cements a marriage and what therefore really constitutes adultery.
Decalogue Ten (Thou Shalt Not Covet Thy Neighbor's Goods), 60 min.
Principal Cast:Jerzy Stuhr, Zbigniew Zamachowski, Henryk Bista, Olaf Lubaszenko, Maciej Stuhr, Jerzy Turek, Anna Gronostaj, Henryk Majcherek, Elzbieta Panas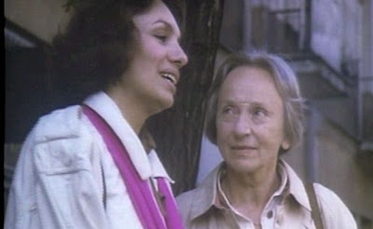 The lure of material things is explored in the darkly comic Ten, as an inherited stamp collection worth a fortune upsets the lives of two impoverished brothers.