Homepage
It's time to write your story! Arezzo 2024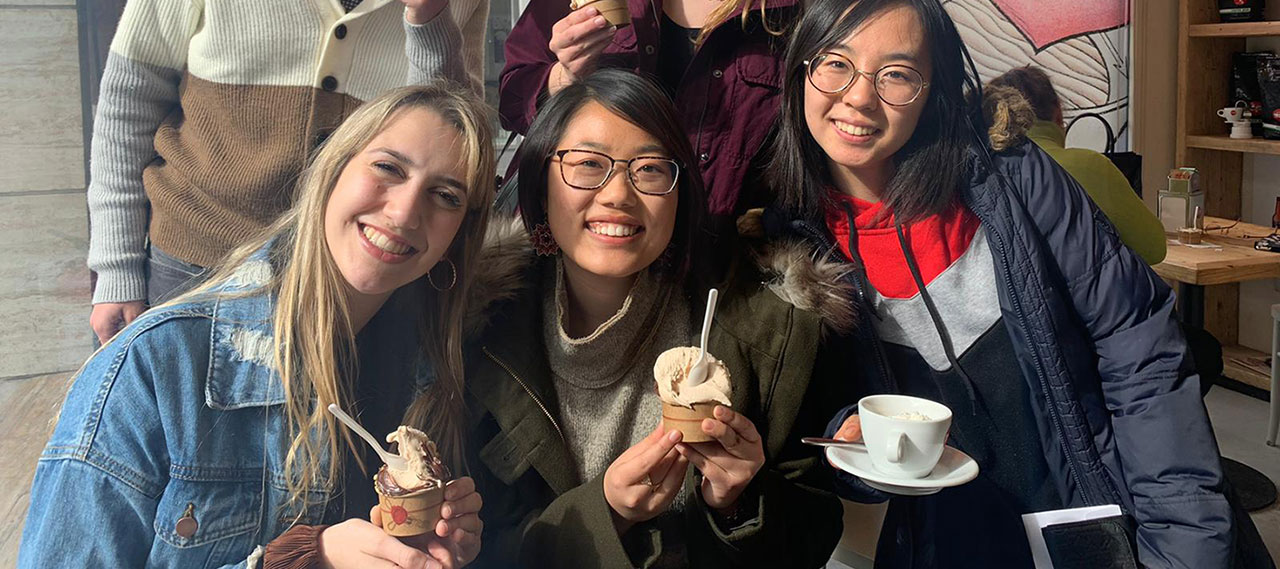 It's time to write your story! Arezzo 2024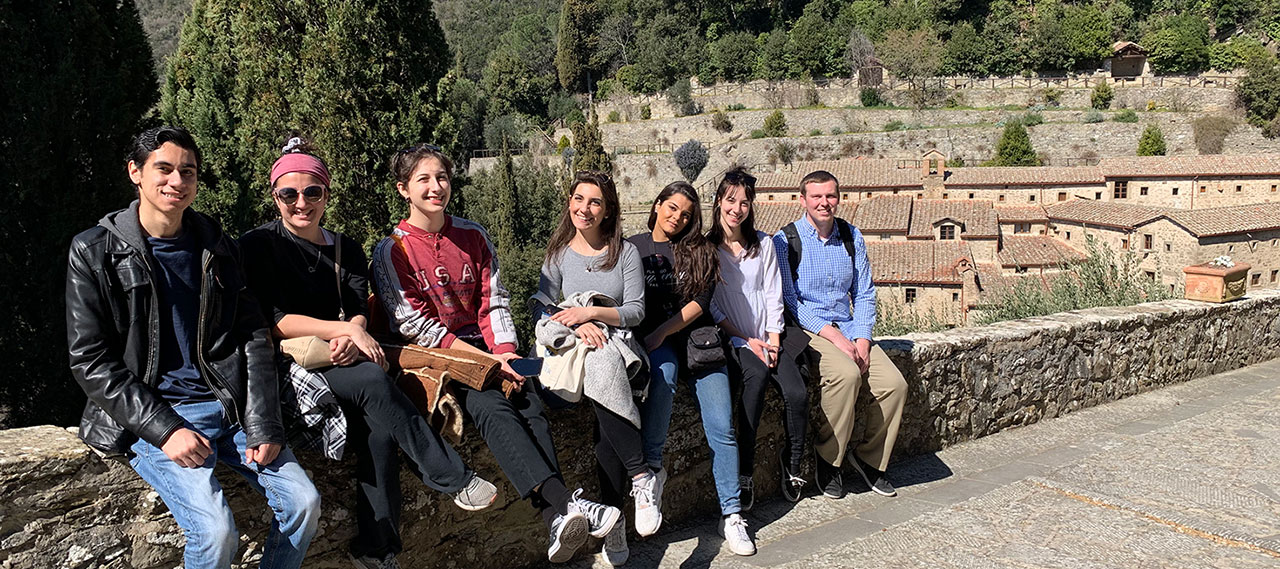 It's time to write your story! Arezzo 2024
Where is Arezzo?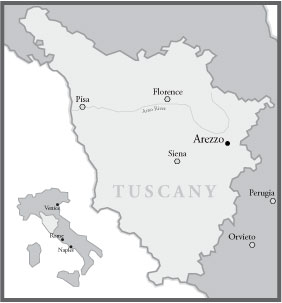 Did you know?
The Arezzo Program is approaching its 30th year anniversary.
Participation constitutes a full humanities cluster and fulfills most of the requirements for an Italian minor.
Arezzo program welcomes new assistant director!
The Arezzo Lisio Italian Studies Program welcomes new Assistant Director Jennifer Barsamian. As a University student, Barsamian '97 attended the Arezzo program in its inaugural year. She hadn't yet declared a major but was taking an Italian language class and a class on Dante's Inferno with Professor Donatella Stocchi Perucchio, who was starting the Arezzo program. Barsamian was encouraged to apply and the rest, she says, is history!
Arezzo and Procida: places of learning
Arezzo Program director, Donna Logan, takes a short walking tour around Arezzo, the charming city in Tuscany where the University of Rochester has been running its only faculty-led, semester program since the early 1990s. She continues with a glance at students on the island of Procida, Italy's Capital of Culture 2022, where she directs a four-week experiential learning program in the late spring.
Arezzo Highlights
This short film documents the 2019 Education Abroad Program in Arezzo, Italy. The program is sponsored by the Department of Modern Languages and Cultures at the University of Rochester.
Numerous course-related study visits to cities and towns of northern, central, and southern Italy supplement the coursework. Venice, Florence, Perugia, Assisi, Pisa, Siena, Rome, and Naples are among the destinations.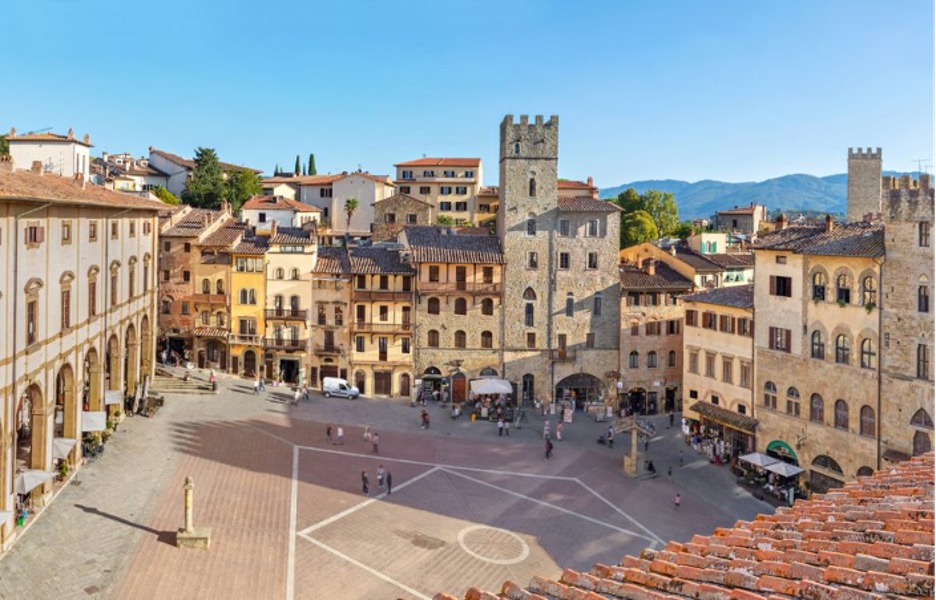 About the City
Discover Arezzo
Located at the heart of Tuscany, the Arezzo is a forty-five minute train ride from Florence. It's easy to take day trips to many other important cultural and artistic sites while at the same time it's pleasant to return in the evening and enjoy the homey atmosphere of Arezzo—rarely matched by larger cities.
Learn More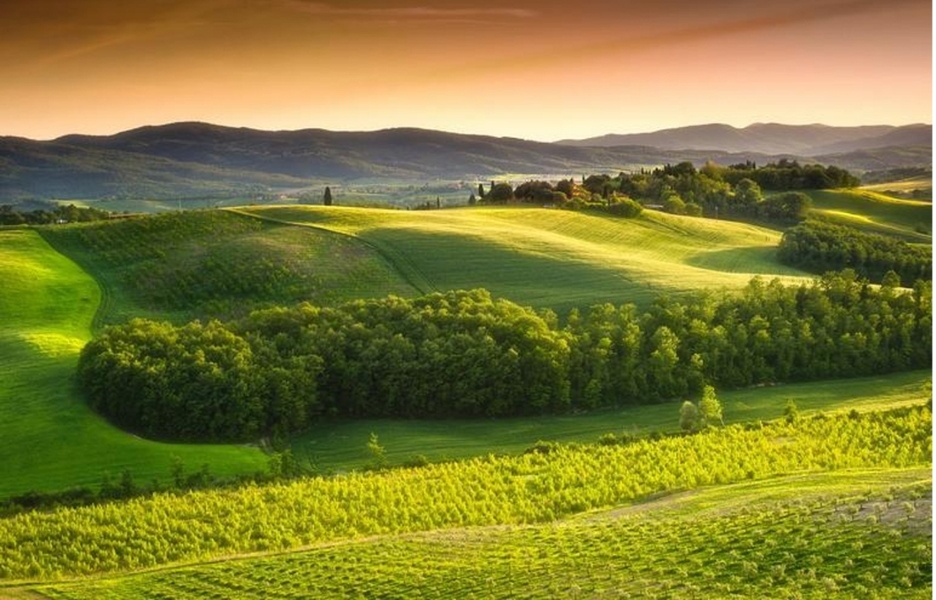 About the Region
Experience Italy in the Tuscany Region
Nestled in Tuscany, a region known as the heart of all things Renaissance, Arezzo is one of the most attractive cities in central Italy. Rich in history and intellectual and artistic tradition. A modern, dynamic, and welcoming city in which your encounter with the Italian language and culture will be authentic, fulfilling, and unforgettable.
Learn More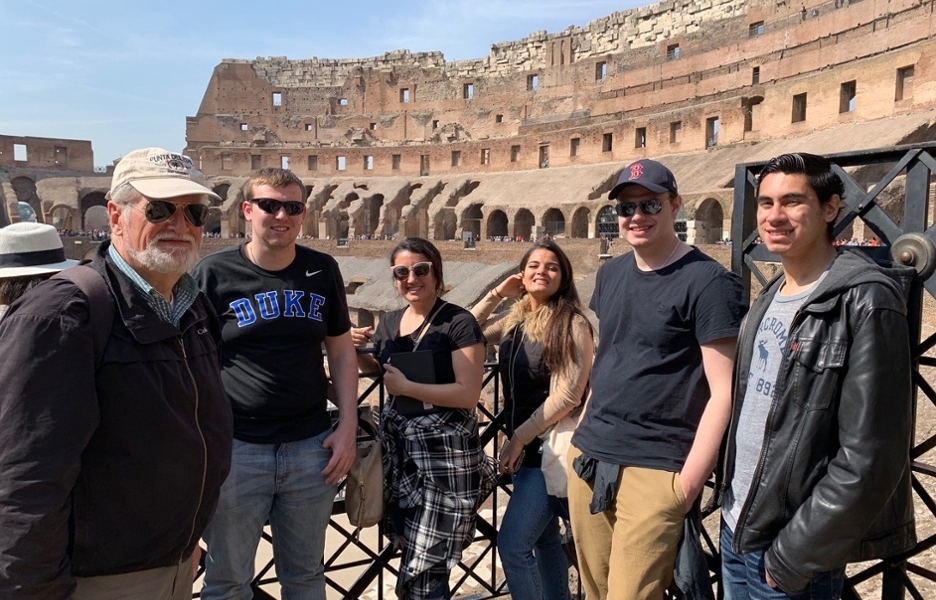 Course Highlights
From Venice to Naples
The 2024 program will feature two signature courses with the initial weeks in Venice to explore the magic of this city in the winter and develop and deepen your writing skills. You will end with the magnificent Grand Tour of some of the most spectacular archaeological sites of Roman and Greek life in southern Italy. In between these two courses you will learn and live in the quintessential Tuscan city of Arezzo.
Learn More
---
---