Distinguished Visiting Humanist: W.J.T. Mitchell
Thursday, April 19–Sunday, April 22, 2018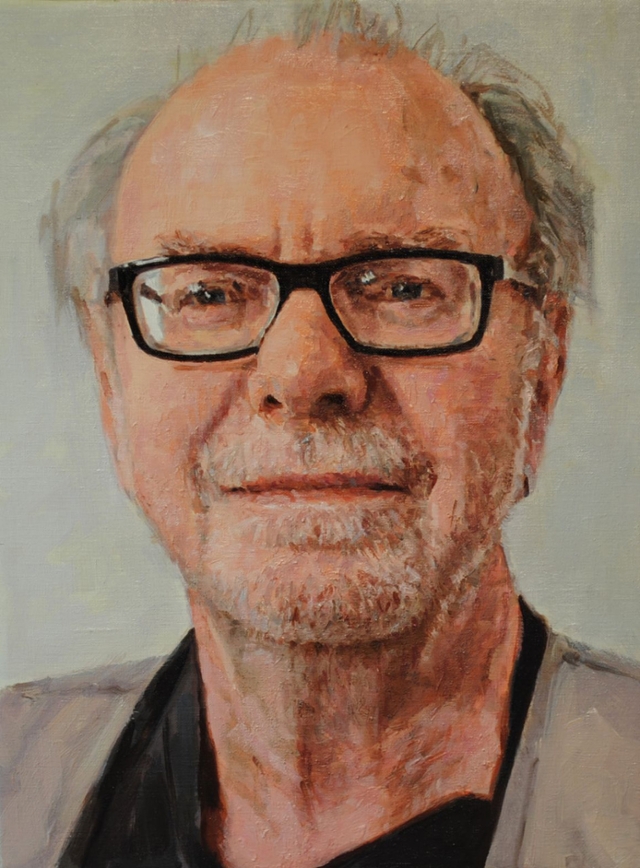 The University of Rochester Humanities Center presents the 2018 Distinguished Visiting Humanist W.J.T. Mitchell, April 19, 2018 - April 22, 2018
Schedule of Events
Thursday April 19th
2:00 – 4:00 pm
Reading Group I: "Space, Place, Landscape"
Leaders: Stewart Weaver and Tatyana Bakhmetyeva
Location: Robbins Library, Main Reading Area
If you would like to participate, please contact Martin Collier at mcollier@UR.Rochester.edu

5:30-7:30 pm
Crazy Talk: Madness and Montage in Film
Screening and Panel with Rachel Haidu, Jeffrey Tucker, Members of the OnFilm Group and W.J.T. Mitchell
Location: 1400 Wegmans Hall
Free and open to the public
Friday April 20th

10:00-11:30 am
Panel discussion on the topic of the state of the Humanities and Critical Inquiry with Morris Eaves, Joan Rubin, Robert Doran, Paul Duro, and W.J.T. Mitchell
Leader: Morris Eaves
Location: Humanities Center Conference Room D

4:00 pm
"American Psychosis: Trump and the Nightmare of History"
Lecture by W.J.T. Mitchell
Location: Hoyt Auditorium
Free and open to the public
Saturday April 21st

11:00 am - 1:00 pm
Reading Group II with Medical Humanities and Bioethics: "Madness"
Leader: Laurence Guttmacher
Location: Morey 524
If you would like to participate, please contact Martin Collier at mcollier@UR.Rochester.edu

Sunday April 22nd

2:00 pm
Meet the Artist: Javier Téllez in conversation with W.J.T. Mitchell
Artist Javier Téllez will discuss his recent commission for MAG, and the connections between cinema and mental health with the eminent scholar and theorist W. J. T. Mitchell
Location: Memorial Art Gallery
FREE with museum admission. FREE for UR faculty, students and staff with valid ID

Biography

W.J.T. Mitchell is the Gaylord Donnelley Distinguished Service Professor of English and Art History at the University of Chicago. His scholarship pivots on the interplay of vision and language in art, literature, and media. He investigates broad theories of representation and often tackles specific issues in cultural politics and political culture.

Mitchell has received fellowships from the Guggenheim Foundation, the National Endowment for the Humanities, and the American Philosophical Society, as well as research conference grants from the Rockefeller Foundation and the Exxon Educational Foundation. Mitchell was the editor for the widely-respected scholarly journal Critical Inquiry and Chairman of Board for University of Chicago Press. His book Picture Theory was awarded the College Art Association's Charles Rufus Morey Prize and the Gordon E. Laing Prize. The Last Dinosaur Book: The Life and Times of a Cultural Icon was selected as one of the top 100 books of the year by the Toronto Globe & Mail and it was nominated for the National Book Award and the Pulitzer Prize.

Mitchell's other books include Blake's Composite Art (Princeton, 1977), Iconology (Chicago, 1986), Picture Theory (Chicago, 1994) and What Do Pictures Want? (Chicago, 2005). He has edited six collections of essays: The Language of Images (1980), On Narrative (1981), The Politics of Interpretation (1983), Against Theory (1985), Art and the Public Sphere (1993), and Landscape and Power (1994, 2nd edition, enlarged with 5 new essay, 2004).

Mitchell has lectured at universities and art museums throughout the United States, as well as in Europe and the Far East. He is the recipient of the Berlin Prize Fellowship to the American Academy in Berlin and the College Art Association's Lifetime Achievement Award for the teaching of art history. His most recent publications include two books: Cloning Terror: The War of Images, September 11 to Abu Ghraib (2011), and Critical Terms in Media Studies (2010; with Mark Hansen). His book, Seeing Through Race, based on the W. E. B. DuBois Lectures at Harvard, was published by Harvard University Press in 2012, and his collaborative book, Occupy: Three Essays in Disobedience, co-authored with Michael Taussig and Bernard Harcourt, was published by Chicago in the spring of 2013. Image Science: Iconology, Media Aesthetics, and Visual Culture was published in 2015.

Mitchell received his B.A. from Michigan State University in 1963, his M.A. and Ph.D. from Johns Hopkins University in 1968. He taught in the English Department of Ohio State University from 1968-77 before moving to Chicago.