Speculating on the city: the digital urbanscapes of Cao Fei and Yang Yongliang
Monday, March 24, 2014
4:45 p.m.
Welles Brown Room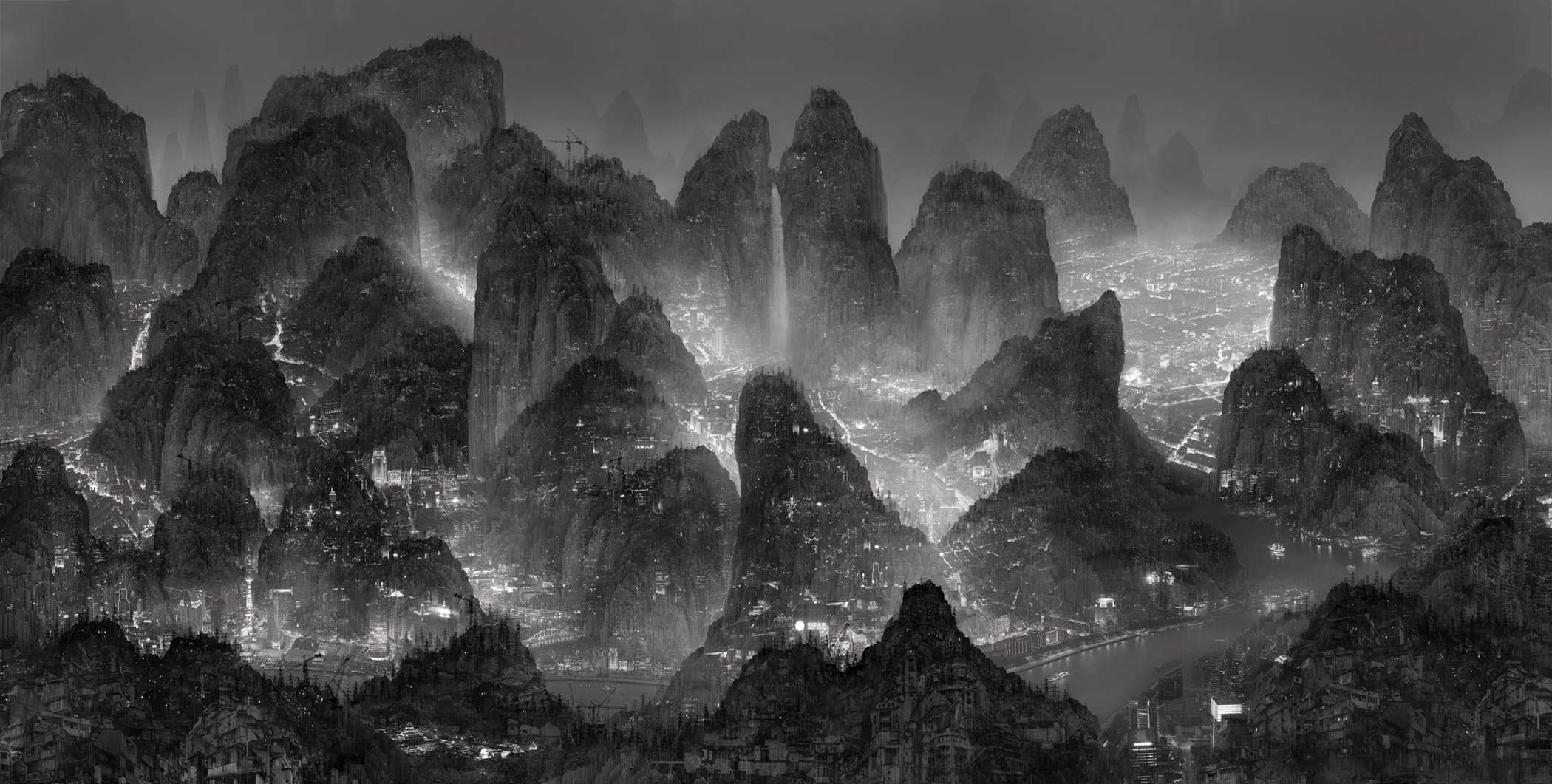 The Art and Art History Department invites you to a talk by Elizabeth Parke entitled, "Speculating on the city: the digital urbanscapes of Cao Fei (曹斐) and Yang Yongliang (楊泳梁)." The event will be held on Monday, March 24, 2014 from 4:45-6:45pm at Welles Brown Room, Rush Rhees Library.
The talk takes the multiple meanings of speculate as a starting point—as a verb: to watch, examine, see; and as a noun: the act of buying and selling land or commodities to profit from a rise or fall in value. Parke will discuss digital works by the artists Cao Fei and Yang Yongliang through the two meanings of speculation to reconsider both the economic and visual approaches to the contemporary Chinese city. Cao and Yang use digital tools such as Second Life and After Effects to give viewers god-like vantage points from which to speculate. Hovering over Cao's dystopic RMB City and surveying in detail Yang's megalopolises cloaked in mushroom clouds we can begin to discern a satirical and critical perspective on China's urban boom.
Elizabeth Parke is a scholar of contemporary Chinese Visual Culture and is scheduled to defend her dissertation, "Infrastructures of Critique: Beijing 1978-2010" in the East Asian Studies Department at the University of Toronto this Spring. For the past few years, Parke has been part of a multi-institutional team that is compiling a large-scale digital archive of Chinese magazines in the early Chinese Republic. She is using new media technologies in new and innovative ways in both her teaching and research.
Please join us and share with students and colleagues. Thank you!