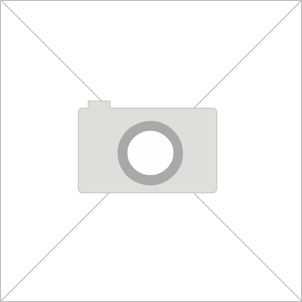 John Thibdeau
Visiting Assistant Professor of Islamic Studies
PhD, University of California, Santa Barbara, 2021
430A Rush Rhees Library
john.thibdeau@rochester.edu
Office Hours: By appointment
---
John C. Thibdeau joined the Department of Religion and Classics as Visiting Assistant Professor of Islamic Studies in 2021. He received his Ph.D. in 2021 from the University of California, Santa Barbara in Religious Studies. His dissertation, 'Sufism in Morocco's Public Life: Teaching Ethics and Performing Piety,' was based on fieldwork conducted in Morocco through the Fulbright-Hays Doctoral Dissertation award. His forthcoming book is entitled Sufism in Morocco's Religious Politics: Refractions of Ihsan. The book argues that although the Moroccan state seeks to regulate religious discourse and practice through its policies of spiritual security and spiritual diplomacy, its authorized Moroccan religiosity is refracted in distinct ways that give rise to diverse manifestations of Islamic piety.
At the University of Rochester, John teaches courses on aspects of Islamic traditions from a variety of disciplinary perspectives including religious studies, anthropology, philosophy, comparative literature, and history. He also offers courses that are cross-listed with the Frederick Douglass Institute for African and African-American Studies and the Susan B. Anthony Institute for Gender, Sexuality, and Women's Studies. His courses examine Islam in its myriad global, historical, and geographic manifestations to help students discover the diversity of experience, thought, and practice in Muslim communities.
In addition to Islamic Studies and Middle Eastern religion and politics, John's research and teaching interests include method and theory in the study of religion – material religion, anthropology of religion, and the body, senses, and affect – as well as critical social theory. He also has interests in the cognitive science of religion (ritual, music, and listening), and intersections of religion, culture, and performance (sports, music, and performing arts).
Research Overview
Sufism
Modern Islamic Movements
Islamic Law and Ethics
Material and Embodied Religions
Anthropology & Ethics
Religion & Performance
Critical Social Theory
Selected Publications
Books
Sufism in Morocco's Religious Politics: Refractions of Ihsan (Routledge) (forthcoming 2023).
Articles
"Visions and Virtues: The Minhaj al-Tarbiya of the Tariqa Karkariyya." Journal of Sufi Studies 11 (2022).
"Sufi Festivals in Contemporary Morocco: Authorizing and Performing Folk Religiosities" in Living Folk Religions, eds. Aaron Ulrey and Sravana Borkataky-Varma, Routledge (forth.)
Teaching
Current
RELC 107 - History of Islam
RELC 108 - Introduction to the Quran
RELC 240 - Performing Islam
RELC 241 - Islamic Ethics
RELC 244 - Sufi Literatures
RELC 247 - Islamic Modernities in Africa