Program
Fryderyk Chopin (1810-1849)
Waltz in A minor, Op. Posth.
Prelude in E minor, Op. 28, No. 4

Witold Lutosławski (1913-1994)
Bukoliki (Bucolics)

Fryderyk Chopin (1810-1849)
Nocturne in C-sharp minor, Op. 27, No. 1

Grażyna Bacewicz (1909-1969)
Children's Suite
Prelude
Waltz

Ignacy Jan Paderewski (1860-1941)
Minuet in G major, Op. 14, No. 1

Henryk Mikołaj Górecki (1933-2010)
Prelude, Op. 1, No. 1

Intermission
Ignacy Jan Paderewski (1860-1941)
Nocturne in B-flat major, Op.16, No. 4

Tadeusz Kościuszko (1746-1817)
2 Polonaises and Waltz

Fryderyk Chopin (1810-1849)
Piano Concerto No. 2 in F minor, Op. 21 (solo version)
Larghetto

Zygmunt Stojowski (1870-1946)
Polish Idylls, Op.24
Vision de danse

Fryderyk Chopin (1810-1849)
Etude in C minor, Op. 10, No. 12 (Revolutionary)

Katarzyna Musiał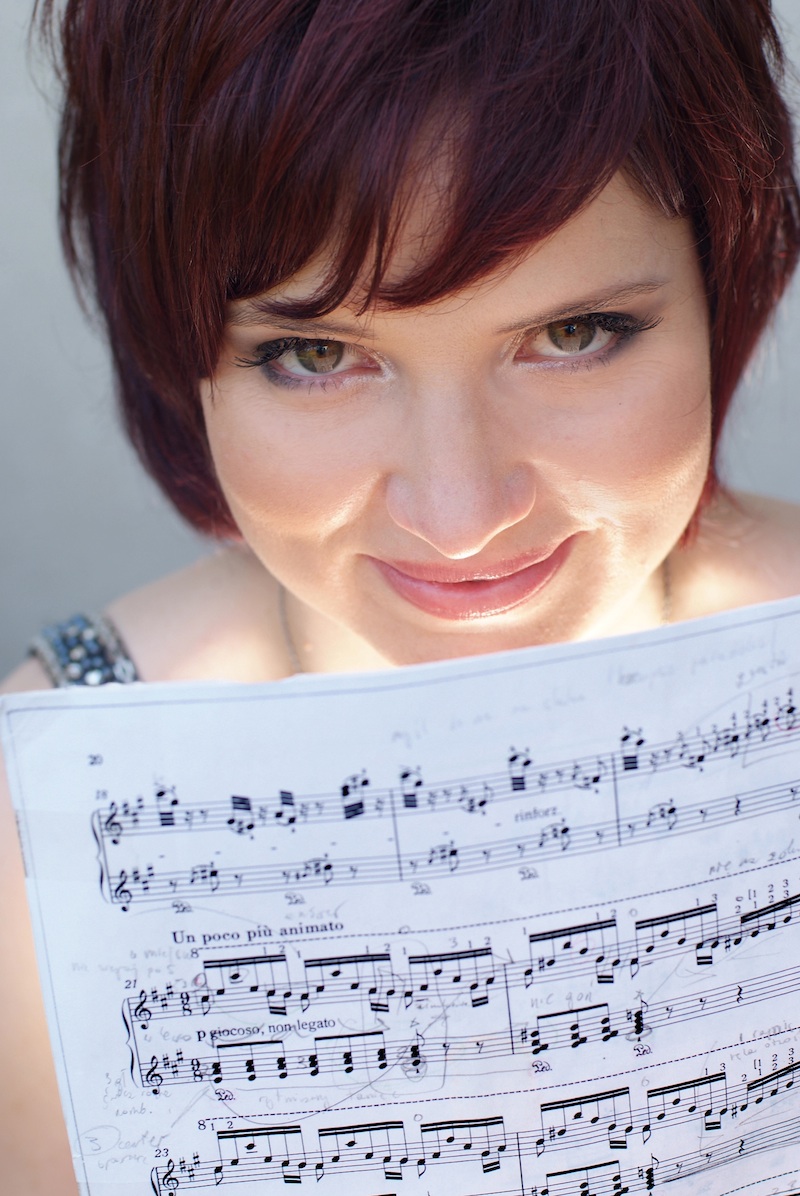 Polish-Canadian pianist Katarzyna Musiał, regarded as "a major talent, blessed with an astounding technique and an interpretive panache" by Chicago Classical Review, has performed as a concerto soloist, recitalist and chamber musician throughout North America, Europe and Asia. Her playing has been described by New York Concert Review as "a pure delight... wonderfully ... vividly detailed." Conductor of the New York Camerata, Richard Owen, considers her "one of the finest pianists I've ever had the privilege of hearing."
In addition to having won First Prize at 2011 Bradshaw & Buono International Piano Competition (New York), Ms. Musiał was also a prize winner at the Krzysztof Penderecki International Competition of Contemporary Chamber Music (Cracow), the Kay Meek (Vancouver), as well as a recipient of the Alban Berg Prize for outstanding merit (Vienna) and the Philip Cohen Award for outstanding performance musicianship Montreal).
Recent highlights include a Carnegie Hall debut, performances at the Vancouver Olympic Games, International Beethoven Festival (Chicago), Tempietto Festival Musicale della Nazioni (Rome) and Music in the Mountains Festival (California). Other major engagements have included a seven city tour of China in spring 2013, as well as concerto performances the York Camerata, Chicago Prometheus Chamber Orchestra, Toronto Sinfonietta, Orchestre Symphonique de L'Isle, McGill Chamber Orchestra, Ensemble Arkea and Bielsko Chamber Orchestra, with which she opened the International Bach Festival (Poland).
Her new CD, Come Dance with Me, recorded by Meridian Records, has received rave reviews and has been played on over 100 radio stations.The album was selected "CD of the Week" on WGBH in Boston and "Download the Week" on KDFC in San Francisco.
Ms. Musiał has appeared at the Casalmaggiore International Festival in Italy; the Gold Country Piano Institute in California; the Academie musicale de Villecroze-Piano in the XXth Century, France; the 10th and 11th Internationale Sommerakademie Prague, Wien, Budapest and the International Music Festival in Paris.
Ms. Musiał, a Steinway Artist, holds a Master degree with high honours from the Academy of Music in Cracow as well as an Artist Diploma from the Vancouver Academy and Concordia University. She is the founder and Artistic Director of the Festival Stella Musica which promotes Women in Music and will celebrate its 5th edition in 2019.
Tickets $14, $10 for students. Reception will follow the concert.
Sponsored by The Skalny Center for Polish and Central European Studies and the Polish Heritage Society of Rochester.