An Evening of Polish Art Songs
Performed by Michal Biel, Pianist, and Pawel Konik, Bass-Baritone.
Sunday, November 20th, 4:00 pm
Third Presbyterian Chapel, 4 Meigs Street, Rochester, NY 14607
About the Program
Fryderyk Chopin
♫ Hulanka/Revelry
♫ Przecz z moich oczu/Out of my site
♫ Wojak/The soldier
♫ Narzeczony/The fiancé
Stanisław Moniuszko
♫ Czaty
♫ Dziad i baba/The old man and the old woman
Mieczysław Karłowicz
♫ W wieczorną ciszę/In the calm of the evening
♫ Pamiętam ciche jasne złote dnie/Iremember quiet clear golden days
♫ Na spokojnym ciemnym morzu/On the calm, dark sea
♫ Mów do mnie jeszcze/Speak to me still
♫ Z Erotyków/From the Erotics
♫ Skąd pierwsze gwiazdy/Whence the first stars
♫ Przed nocą wieczną/Before eternal night
♫ Nie płacz nade mną/ Weep not over me...
♫ Smutna jest dusza moja/My soul is sad...
Henryk Czyż
♫ Kochankowie/Lovers
Stanisław Niewiadomski
♫ Indele i Mendele/Indele and Mendele
Jerzy Petersburski
♫ Ta ostatnia niedziela/The last Sunday
About the Musicians
Fryderyk Chopin (1810 -1849) is widely regarded as the greatest Polish composer, and ranks as one of music's greatest tone poets. "Present-day evaluation places him among the immortals of music by reason of his insight into the secret places of the heart and because of his awareness of the magical new sonorities to be drawn from the piano" (Arthur Hedley.) Besides numerous compositions for solo piano, Chopin wrote music for piano and orchestra, chamber music (all including piano), and songs.
Stanisław Moniuszko (1819 -1872) was a Polish composer, conductor and teacher. He is generally called the father of Polish national opera, since he elevated this art form to the European standard. His operas received performances in Warsaw, Prague, Moscow, and St. Petersburg. His most well-known operas, Halka and Straszny Dwór (The Haunted Manor), are famous for their nationalistic elements, both musically and thematically. Like Chopin's music, many of Moniuszko's melodies are inspired by Polish dance music, such as the mazurka and polonaise. He composed more than 300 songs and ballads, published in 12 volumes called Śpiewnik domowy (Songs for the home), operettas, a ballet (Monte Christo), and masses.
Mieczysław Karłowicz (1876 -1909) was a Polish composer and conductor. Karłowicz's music is of a late Romantic character. He developed an original musical language expressed in harmony and orchestration, the latter of which he mastered like few other composers. Karłowicz's music inhabits a primary place in the history of Polish music, between Fryderyk Chopin and Karol Szymanowski. Among his works are a Symphony in E minor (Rebirth, Op. 7), a Violin Concerto in A major (Op. 8), and several tone poems, which include Eternal Songs, Stanisław i Anna Oświecimowie, The Returning Waves and The White Dove. He also wrote a number of songs for voice and piano, setting words by Kazimierz Przerwa-Tetmajer, Adam Asnyk, and others. Karłowicz died at the age of 32 in an avalanche while skiing in Tatra mountains
Henryk Czyż (1923-2003) was one of Poland's most famous conductors as well a significant composer. He composed throughout his life and his operas have a place of their own in the landscape of Polish 20th Century music. Henryk Czyż's music has been performed throughout Europe, South America and the United States. Henryk Czyż was awarded with the Golden Cross of Merit (1953), the Knight's Cross of the Polonia Restituta Order (1958), First Degree Award of the Minister of Culture and Arts (1975), the First Degree State Award for lifetime achievement (1978).
Stanisław Niewiadomski (1857 - 1936) was a composer, pedagogue, conductor, columnist and music critic.
Jerzy Petersburski (1895-1979) was a composer, pianist, conductor, and a legend of Polish popular music. He is renowned mostly for his tangos, some of which were milestones in popularization of the musical genre in Poland and are still widely known today, more than half a century after their creation.
About the Musicians
Michal Biel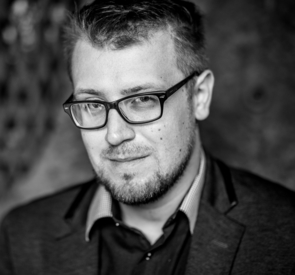 Born in 1990, Michał Biel is a Polish pianist and vocal coach. In 2014, he graduated from the Karol Szymanowski Academy of Music in Katowice, where he studied piano under Andrzej Jasiński and chamber music under Grzegorz Biegas.
He has been awarded several prizes and accolades over the years, including Prize for Outstanding Young Pianist at the 9 th International S. Moniuszko Vocal Competition, Best Young Accompanist at "Le Grand Prix de l'Opera" in Bucharest (2015); Outstanding Accompaniment at the 10th L. Różycki Vocal Competition in Gliwice (2015); First Prize at Academic Art Song Competition in Wrocław (2013); Outstanding Accompaniment at the 9th Ludomir Różycki Polish Vocal Competition in Gliwice (2013); First Prize in the Piano Duo category at the 23rd Rome International Piano Competition (2013); Second Prize at the 17th F. Schubert International Piano Duo Competition in Jesenik (2011); and First Prize at the 11th Juliusz Zarębski International Music Competition in Łomianki (2011). He has also participated in several residencies as pianist and coach, including The Song Continues at Carnegie Hall (2016), the Mozart Residency at The Academié du Festival d'Aix (2015), the 31st Winter Vocal Course in Duszniki Zdrój, and Wratislavia Cantans Festival (2013). In November 2013, he worked as a vocal coach and harpsichordist in a student production of "Don Giovanni," which was a coproduction of the Academy of Music in Katowice and Louisville, Kentucky. Since June 2013, he has been a member of the Opera Academy at Teatr Wielki - Polish National Opera, where he worked with Izabela Kłosińska, Rudolf Piernay, Neil Shicoff, Richard Cross, Brenda Hurley, Eytan Pessen, Olga Pasichnyk and Matthias Rexroth.
He is the Recipient of the 2016 Marc and Eva Stern Fellowship at SongFest (Los Angeles), and is a Jerome L. Greene Fellow pursuing his master's degree in Collaborative Piano at The Juilliard School studying with Brian Zeger, Jonathan Feldman, and JJ Penna.
Pawel Konik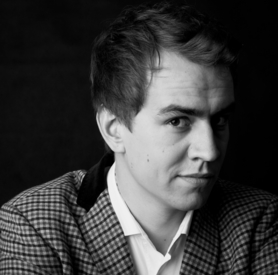 Paweł Konik, born in Cieszyn, Poland, is a member of the Yale Opera program, where he studies with Doris Yarick-Cross and Richard Cross.
Prior to coming to Yale, Konik attended the Karol Szymanowski Academy of Music in Katowice. In 2013 he graduated from the Academy of Music in Katowice where he studied under Ewa Biegas and Jan Ballarin. During studies he started working with the Baltic Opera in Gdańsk, where he made his debut in January 2013 as Shvochniev in Shostakovich/Meyer "The Gamblers" for which he received a Jan Kiepura's Drama Music Award in the category of Best Singer's Debut. Since 2014 he cooperates closely with voice teacher and pianist Eytan Pessen.
His operatic repertoire includes performances of title roles in Le nozze di Figaro by Mozart and Don Quichotte by Massenet, Bottom in Britten's A midsummer night's dream and Betto in Puccini's Gianni Schicchi at the Yale Opera, Leporello in Mozart's Don Giovanni at the Warsaw Chamber Opera and the Silesian Opera, Nikitich Pristav in Mussorgsky's Boris Godunov, Henri Perrin in Madame Curie by Elżbieta Sikora at the Baltic Opera, Zbigniew in Moniuszko's Haunted Manor. During the 2015-2016 concert season, Konik appeared in Yale Opera productions of Britten's A Midsummer Night's Dream and Massenet's Don Quichotte.
He was honored to work and perform with Rune Bergmann, Grzegorz Biegas, Linda Brovsky, Andrzej Chyra, Christine Goerke, Ted Huffman, Michał Klauza, Alexander Liebreich, Wojciech Michniewski, Wiesław Ochman, Ewa Podleś, Claudia Solti, Ewa Strusińska, Romuald Tesarowicz, Marek Toporowski, Domenique Trottein, Marek Weiss and Janusz Wiśniewski.
Konik has won prizes at many international competitions, including Third Prize at Gerda Lissner Foundation International Vocal Competition 2016, Grant Award at Licia Albanese-Puccini International Vocal Competition 2016 and Giulio Gari International Vocal Competition 2016, and First Prize at XIII International Imrich Godin Vocal Competition in Vrable, Slovakia. In August 2016, Paweł Konik reached the final round of "Le Grand Prix de l'Opéra," the International Voice Competition organized by the Bucharest National Opera and earned a special Excellency Prize, presented by the Russian Embassy, for his interpretation of "Aleko's Cavatina" from Rachmaninoff's Aleko.
Konik is a member of the Polish National Opera's Young Artists' Program (Opera Academy) at Teatr Wielki in Warsaw, where he most recently worked, in preparation for the competition in Bucharest, with Izabela Kłosińska, Eytan Pessen, and Matthias Rexroth.
In March 2016 Paweł Konik received an artistic scholarship from the Mayor of Cieszyn and in May 2016 he was awarded the Horatio Parker Memorial Prize, an award named after the first dean of the Yale School of Music, which is given to a student who is regarded as "best fulfilling Dean Parker's lofty ideals."
Free and open to the public.