Music of Poland
Sunday, December 8, 3:00 pm
Maria Raczka, violin; Ivanka Driankova, piano

Henryk Wieniawski: Romance sans Paroles et Rondo Élégant, op.9 (1852)
Ignacy Jan Paderewski: Sonata for Violin and Piano, op. 13 (1882)
&nbsp&nbsp&nbsp&nbsp&nbsp&nbsp &nbsp&nbsp&nbsp&nbsp&nbsp&nbsp &nbsp&nbsp&nbsp&nbsp&nbsp&nbsp &nbsp&nbsp&nbsp&nbsp&nbsp&nbsp &nbsp&nbsp&nbsp&nbsp&nbsp&nbsp &nbsp&nbsp&nbsp&nbsp&nbsp&nbsp &nbsp&nbsp&nbsp&nbsp&nbsp&nbsp - I. Allegro con Fantasia
&nbsp&nbsp&nbsp&nbsp&nbsp&nbsp &nbsp&nbsp&nbsp&nbsp&nbsp&nbsp &nbsp&nbsp&nbsp&nbsp&nbsp&nbsp &nbsp&nbsp&nbsp&nbsp&nbsp&nbsp &nbsp&nbsp&nbsp&nbsp&nbsp&nbsp &nbsp&nbsp&nbsp&nbsp&nbsp&nbsp &nbsp&nbsp&nbsp&nbsp&nbsp&nbsp - II. Intermezzo
INTERMISSION
Karol Szymanowski: Mity op. 30, II Narcisse (1915)
Henryk Wieniawski: Kaprys for solo violin, op 10, no 6
&nbsp&nbsp&nbsp&nbsp&nbsp&nbsp &nbsp&nbsp&nbsp&nbsp&nbsp&nbsp &nbsp&nbsp&nbsp&nbsp&nbsp&nbsp &nbsp&nbsp&nbsp&nbsp&nbsp&nbsp &nbsp&nbsp&nbsp&nbsp&nbsp&nbsp &nbsp&nbsp&nbsp&nbsp&nbsp&nbsp Prélude, Allegro moderato (1854)
Frédéric Chopin: Étude for solo piano, op. 10 no. 12 (1829-1832)
Aleksader Zarzycki: Mazourka (1884)

Strong Auditorium, UR River Campus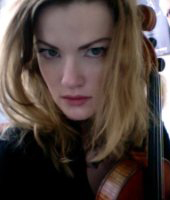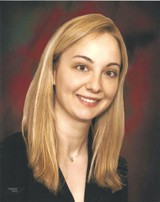 Maria Raczka
Maria Rączka started her violin training at the Wieniawski Academy in her native city of Lodz, Poland. Since then, Maria has continued her education at: DePaul University School of Music, Northwestern University and the Eastman School of Music. She has been privileged to study with violinists such as: Mark Zinger, Gerardo Ribeiro, Ilya Kaler, and Mikhail Kopelman. Maria has played recitals, chamber concerts as well as premiered contemporary music in Poland, Spain, Portugal, UK as well as the US. She is currently working on her doctorate at the Eastman School of Music.
Ivanka Driankova
Pianist Ivanka Driankova has a diverse career as a solo and chamber music performer, piano teacher and vocal coach. She is a native of Plovdiv, Bulgaria and began studying piano at the age of five, winning her first national competition at the age of eight. She has since toured in France, Germany and Austria, and performed as a soloist throughout the United States. Ivanka has participated in music festivals in the United States, Bulgaria, Macedonia, France and Germany. Ms. Driankova completed her Doctoral Degree in piano performance at the Eastman School of music in 2008, in the studio of Rebecca Penneys.
Co-sponsored by the Skalny Center for Polish and Central European Studies and the University of Rochester Department of Music.
Free and open to the public.