Screening of "Miracle on the Vistula" (1921, dir. Ryszard Bolesławski)
Wednesday, November 14, 7:00 pm
Memorial Art Gallery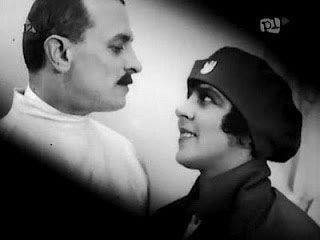 Miracle on the Vistula
(
Cud Nad Wisłą
, 1921), directed by famous Polish director Ryszard Bolesławski, deals with the Polish-Soviet War of 1919-1921 and the miraculous victory of the Poles at the Vistula River over the superior Soviet Russian forces. The greatest star of inter-war period, Jadwiga Smosarska, headlines the cast, which also features other famous names. At the end, there is a short documentary footage showing General Józef Piłsudski receiving the baton of the First Marshal of Poland.
Richard Boleslavsky, born Ryszard Srzednicki (1889-1937), was a Polish film director, actor and teacher of acting. As his birth name was difficult to pronounce (even for Poles), he took the name Ryszard Bolesławski. His
Miracle at the Vistula (Cud nad Wisłą
) is the only full-time feature film he made in Poland. The rest of his artistic productions were made in Russia, western Europe, and United States, where he leaved from 1922 until his sudden death in 1937. Known as "Richard Boleslavsky" (the English spelling of his name,) he made several significant films like "Rasputin and the Empress" (1933, the only film in which the three famous Barrymores, Lionel, Ethel, and John, appeared together), "Men in White" (1933, with Myrna Loy and Clark Gable), "The Garden of Allah" (1936, with Marlena Dietrich) and many others. In 1923, he founded the American Laboratory Theatre in New York. Among his students were Lee Strasberg, Stella Adler and Harold Clurman, who were all founding members of the Group Theatre (1931–1940), the first American acting ensemble to utilize Stanislavski's techniques. For his contribution to the motion picture industry, Boleslavsky has a star on the Hollywood Walk of Fame at 7021 Hollywood Blvd.
Reception, with Festival Guests in attendance
Space is limited. To attend, RSVP by Nov. 1 to bozenna.sobolewska@rochester.edu