Humanities Research and Innovation Grants
The University of Rochester offers Humanities Research and Innovation Grants (HRIG) to selected incoming first-year students so that they can carry out an independent research project some time during their four years at UR. Until they declare a major, a Humanities Center mentor serves as the student's advisor. The Center offers many activities geared to undergraduate researchers to which the HRIG students are invited.
Mentors for 2018-19 include:
Richard Kaeuper (History)
Katherine Mannheimer (English)
Allen Topolski (Art and Art History)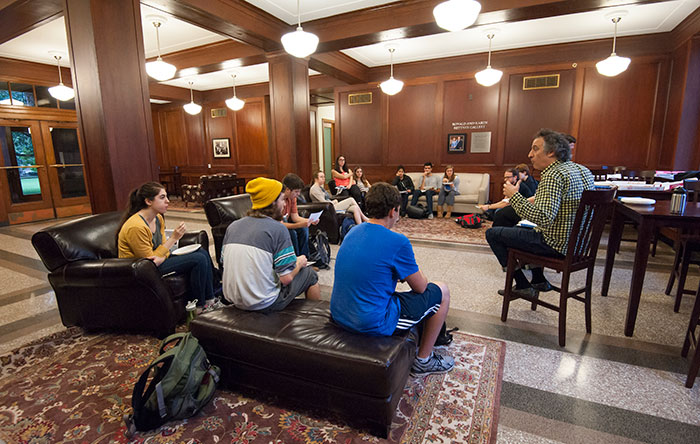 Undergraduate Conversation with Prof. Ezra Tawil and students in Rettner Gallery September 29, 2015.