Unbordering Migration in the Americas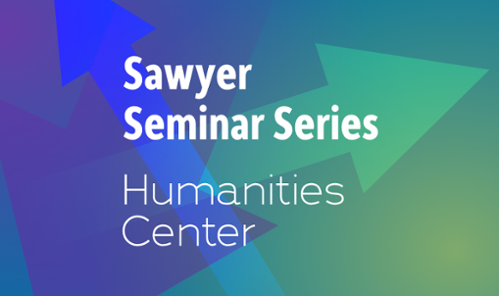 Join University of Rochester faculty members and students, visiting speakers, scholars from local colleges, and the Rochester-area public for "Unbordering Migration: Causes, Experiences, Identities," a series of lectures, workshops, and other events from September, 2021 to May, 2022. "Unbordering Migration" is a Sawyer Seminar funded by the Andrew W. Mellon Foundation and organized in conjunction with the University of Rochester Humanities Center.  The program enables interdisciplinary research into the movement of peoples in the Western Hemisphere both past and present, with an emphasis on issues of social justice.
"Unbordering Migration" poses such major questions as: What are the economic, social, cultural, political, legal, and environmental factors driving migration in the Americas? What roles do injustice and violations of human rights play in shaping the experiences of migrants? What have been the impacts of migration on the way of life of individuals and groups, including those in the Rochester community? How do stories, texts, and creative works reflect, imagine, and represent the causes and consequences of movement and relocation? How does migration transform understandings of race, ethnicity, gender, class, citizenship, religion, and ethics?
Topics for Seminar sessions focus on Brazil, the Caribbean, Mexico, the Northern Triangle of Central America, Puerto Rico, and the Indigenous Peoples of the United States. The policy implications of the cases under consideration are a key element of the discussion the Seminar promotes.
An important feature of "Unbordering Migration" is its concern with methodology, evidence, and values. By bringing together researchers from anthropology, economics, history, literary and film studies, and philosophy in sustained inquiry across disciplinary borders, it asks how scholars know what they know about human migration, and how evidence and conceptions of justice contribute to ethical perspectives on migration. What strategies have investigators in different fields brought to bear on the questions they are posing? What can be gained from comparing and combining these various approaches?
All events are open to anyone. For more information, including arrangements for parking on the University of Rochester campus, contact jennie.gilardoni@rochester.edu.
View the calendar of events page for more.