Virtual Screening: BELLY OF THE BEAST
Screening
Wednesday, February 24, 2021 through Wednesday, March 3, 2021
Midnight - 11:59 p.m.
Virtual
Professor Rachel O'Donnell arranged the screening of this film for her class GSWS 206: Global Politics of Gender and Health, and luckily for us, viewing is open to the UR community any time between February 24th and March 3rd. To gain access to the virtual screening, register here.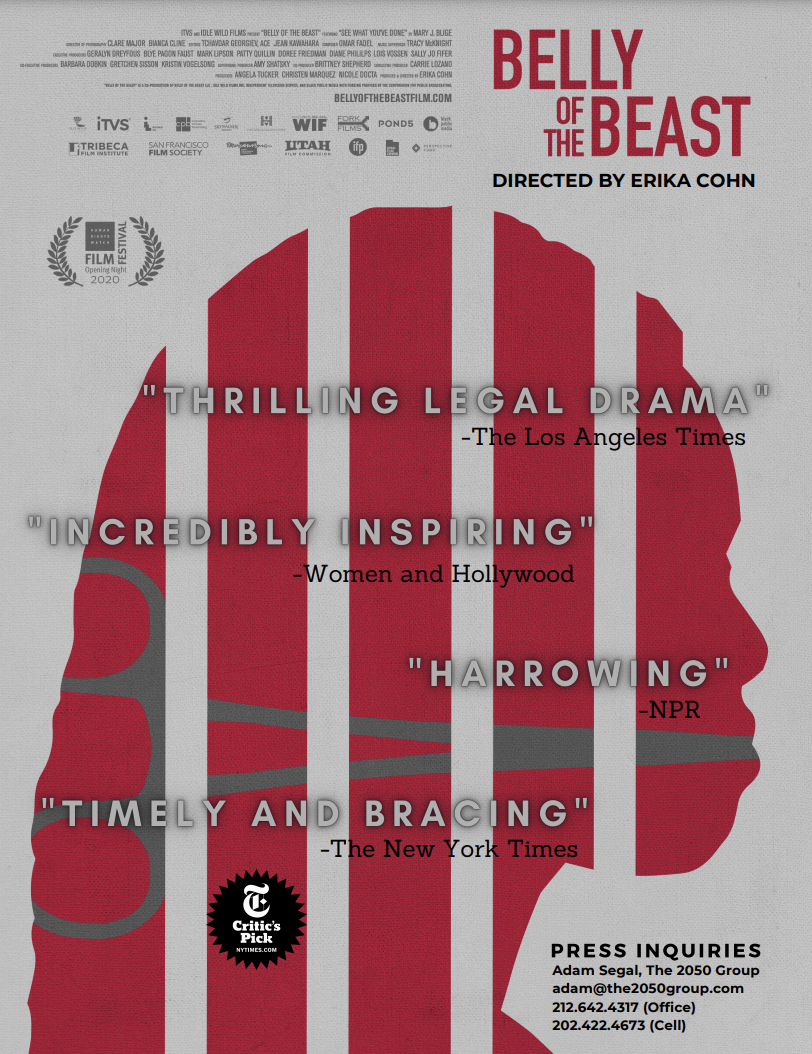 Belly of the Beast: A powerful exposé of human rights abuses of women in the criminal justice system. 
About the film:
When an unlikely duo discovers a pattern of illegal sterilizations in women's prisons, they wage a near impossible battle against the Department of Corrections. Filmed over seven years with extraordinary access and intimate accounts from currently and formerly incarcerated people, BELLY OF THE BEAST exposes modern-day eugenics and reproductive injustice in California prisons.

The pastoral farmlands surrounding the Central California Women's Facility, the world's largest women's prison, help conceal the reproductive and human rights violations transpiring inside its walls. A courageous woman who was involuntarily sterilized at the facility, teams up with a radical lawyer to stop these violations. They spearhead investigations that uncover a series of statewide crimes, primarily targeting women of color, from inadequate access to healthcare to sexual assault to illegal sterilization. Together, with a team of tenacious heroines, both in and out of prison, they take to the courtroom to fight for reparations. But no one believes them. As additional damning evidence is uncovered by the Center for Investigative Reporting, a media frenzy and series of hearings provide hope for some semblance of justice. Yet, doctors and prison officials contend that the procedures were in each person's best interest and of an overall social benefit. Invoking the weight of the historic stain and legacy of eugenics, BELLY OF THE BEAST presents a decade long, infuriating contemporary legal drama.
For more details on the film, visit their website.