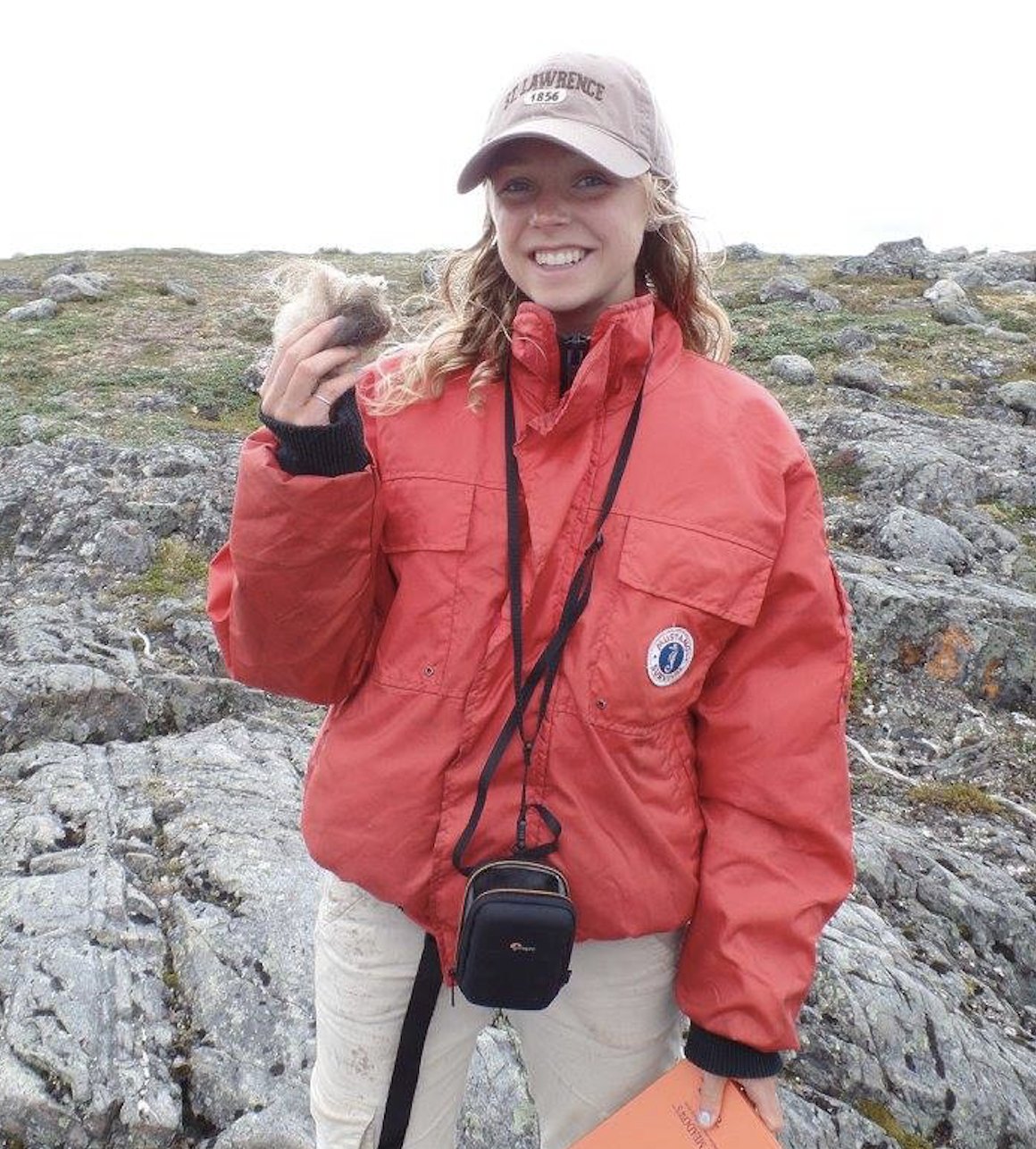 ---
Education
MS, Geological Sciences, University of Rochester, 2019
BS, Geology and Chemistry, St. Lawrence University 2017
Selected Publications
Journal Publications
Regan, S. P., Williams, M. L., Chiarenzelli, J. R., Grohn, L., Mahan, K. H., & Gallagher, M. (2017). Isotopic evidence for Neoarchean continuity across the Snowbird Tectonic Zone, western Churchill Province, Canada. Precambrian Research, 300, 201–222. http://doi.org/10.1016/j.precamres.2017.07.022
Conference Presentation
Zieman, L., Ibanez-Mejia, M., Tissot, F., Tompkins, H. Pardo, N., Morgan E. (2019). The Zirconium Stable Isotope Systematics of Continental Crust Formation in an Active Continental Arc. 
American Geophysical Union Fall Meeting, San Francisco, CA. Oral Presentation.
Grohn, L., J., Ibanez, M. (2018). Fingerprinting crustal foundering in the Northern Andean Volcanic Zone using basalt geochemistry. Geological Society of America Annual Meeting, Indianapolis, IN. Poster presentation.
Grohn, L. J., Regan, S. P., Williams, M. L., De Santana Do Nascimento, L., Zhang, S., Cousens, B., Gallagher, M., Aspler, L., and Chiarenzelli, J. (2016). Petrogenesis, age, and correlation of the Kazan dike swarm, Nunavut, Canada: implications for an aborted rift origin for the Snowbird Tectonic Zone. GSA Meeting. Poster presentation.
Teaching
Earth Materials, Teaching Assistant (UR, Spring 2018, 2019)
Petrology, Teaching Assistant (UR, Fall 2017, 2018)
Mineralogy, Teaching Assistant (SLU, Fall 2016)
The Dynamic Earth, Teaching Assistant (SLU, Fall 2014)
General Chemistry, Peer Workshop Leader (SLU, Fall 2014- Spring 2016)
Honors
2019, Awards for Geochronology and Student Research, NSF
2018, Lipman Research Award, Geological Society of America
2017, St. Lawrence Outstanding Senior Scholar-Athlete
2015-2017, SGE, St. Lawrence Geology Honors Society, President
2016, St. Lawrence Summer Research Fellowship
Professional Experience
Geology Assistant, United State Forest Service, June-August 2017
Field Experience
2019, July 29-August 2, Streaked Mountain and pegmatites bodies, Maine
2017, July 29-August 9, Mercaderes, Colombia
2016, July 15-18, Mineville, Adirondack State Park, New York
2016, March 17-25, Jamaica Field Course
2015, July 30-August 15, Nunavut & Saskatchewan, Canada
2015, April 27-30, Bancroft, Canada