Thursday, February 28, 2019
6 p.m.–9 p.m.
Sloan Auditorium - Goergen Hall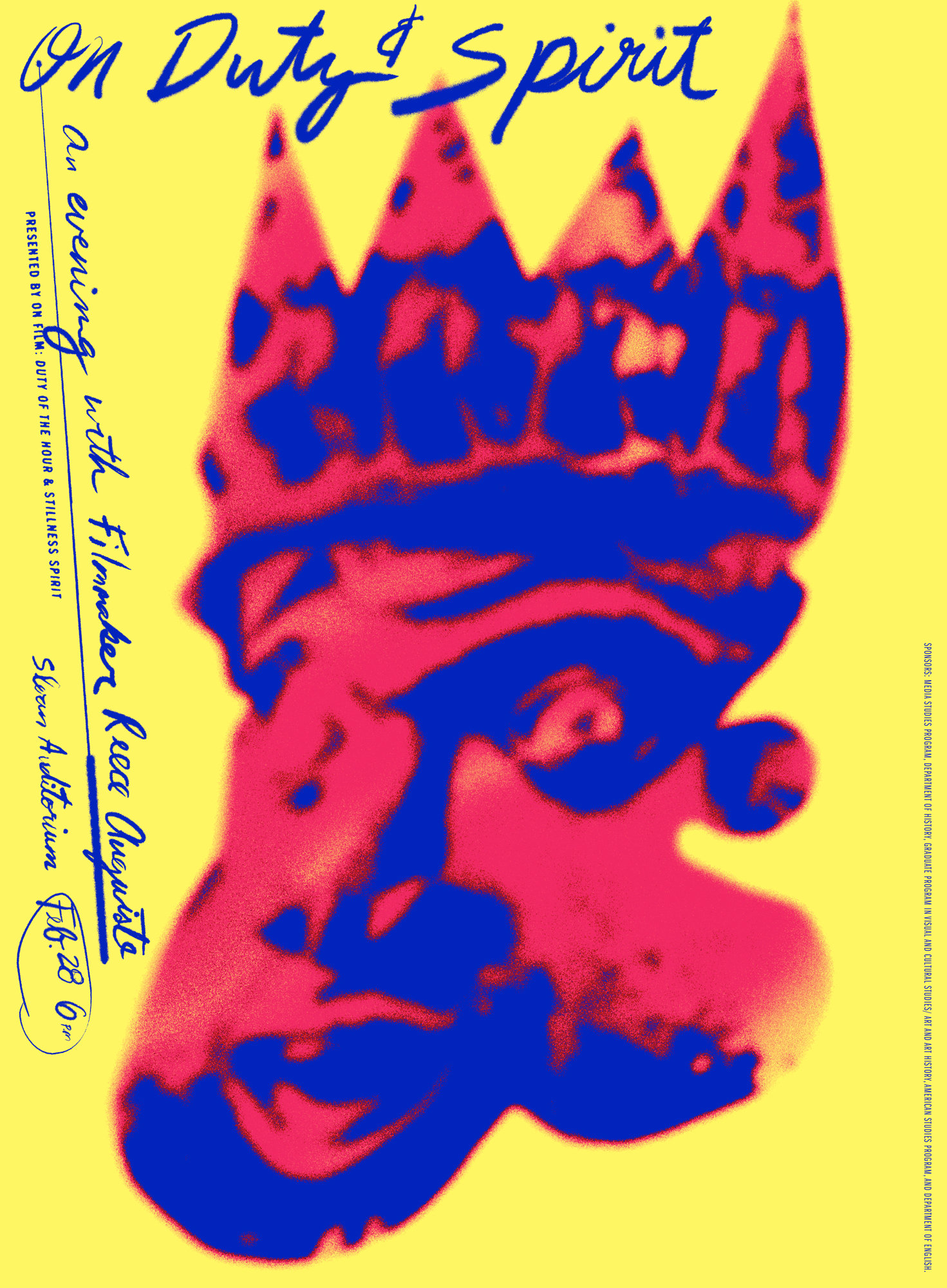 On Film is excited to present the Spring 2019 program "On Duty & Spirit: An Evening with Reece Auguiste," with the filmmaker in attendance.
Free and open to the public. Refreshments provided.

Program:

Stillness Spirit (unreleased, 21 min, digital video)
An experimental essay film about the largest private collection of African art in Colorado and possibly the third largest in the nation. The film is structured so that viewers may experience the collection as if walking through a gallery of African art.

Duty of the Hour (2015, 59 min, digital video)
Explores the life and times of the American civil rights leader Benjamin Hooks,

(Total running time: 80 min., with approximately 20-30 min. of introductions and a post-screening discussion.)


-

Featuring a screening by filmmaker and documentarian Reece Auguiste. An associate professor at the University of Colorado and founding member of the critically acclaimed British-based Black Audio Film Collective, Reece Auguiste is a documentary practitioner and scholar whose research focuses on national cinemas, transnational screen cultures, and documentary media practices. Auguste's fields of interest are film theory and criticism, aesthetics of the moving image, documentary screen practices, the Soviet and post-Soviet avant-garde, Iranian screen cultures, Chinese screen cultures, African Diaspora screen practices and their operations in transnational contexts. Auguiste is the director of the award-winning films Twilight City, and Mysteries of July.

His essays on screen aesthetics and documentary practices have appeared in Framework, Cineaction, Undercut, Journal of Media Practice, The British Avant-Garde Film 1926-1995, Questions of Third Cinema, Dark Eros, The Encyclopedia of Southern Culture: Media and The Ghosts of Songs: The Film Art of the Black Audio Film Collective. He is the recipient of the Grand Prize at Melbourne International Film Festival; Josef Von Sternberg Award for most original film of the Mannheim International Film Festival, Best Film for Promotion of Intercultural Dialogue at the Mannheim International Film Festival, Golden Hugo Award for best documentary at the Chicago International Film Festival, and the International Documentary Association Award for exceptional creative achievement in nonfiction and television production, Los Angeles.

-

Sponsored by: University of Rochester Department of Art & Art History, University of Rochester Department of American Studies, University of Rochester Department of English, University of Rochester Film and Media Studies Program, Graduate Program in Visual and Cultural Studies, and University of Rochester - AS&E Graduate Student Association, University of Rochester Department of History.