Students' Art Projects
Several students in the graduate program of Visual and Cultural Studies are also active in producing artwork using various media such as film, photography, and interactive media.
---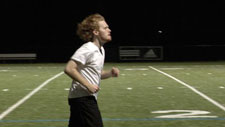 Cohort of 2012, Joel Neville Anderson, is also an independent experimental filmmaker. His work has been screened at Anthology Film Archives, Bronx Museum of the Arts, as well as school campuses and community events. Among his films is Invert the Vessel (2009), a featurette-length experimental drama shot in multiple formats telling a story of magnetism in relation to botany, computers, and love. For his complete work, visit Joel's website: http://www.joelnevilleanderson.com/.
---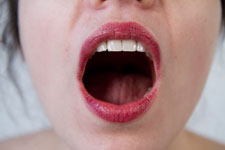 Recent cohort of 2013, Alicia Chester, has been an artist working in lens-based media for a while. Her work has been exhibited in such venues as the Chicago Cultural Center, the Co-Prosperity Sphere (Chicago), PEREGRINEPROGRAM (Chicago), Paragraph Gallery (Kansas City), and Artcite (Windsor, ON). In her ongoing project Every Acconci in the Video Data Bank, she is attempting to remake every video by renowned performance artist, Vito Acconci, in the collection of the Video Data Bank, but with women and an HDSLR camera. One example from this project is Open Book (2012), recording how a Chicago-based artist, Yasi Ghanbari, addresses the viewer while attempting to speak for nine minutes without closing her mouth. For more of Alicia's work, visit her website: http://aliciachester.com/.
---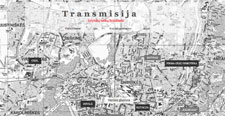 Lina Zigelyte, cohort of 2010, has been making sound art and interactive art projects. Among her works are, Transmisija (2013), an audiovisual project that brings together queer historiography and Vilnius' public spaces, and Searching for Simone (2013), a soundscape on intimacies, memory, the beach, and Simone de Beauvoir. Searching for Simone comes along with a map-like artist book and was done during Lina's stay as artist-in-residency at Nida Art Colony (Lithuania).
---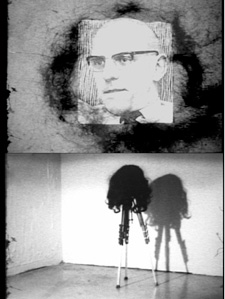 Cohort of 2012, Tara Najd Ahmadi, has been actively producing artwork since she was living in Iran. For her, working with hand painted film, stop motion animation, and puppets is a way to resist brutal political reality with playfulness, and suggest an alternate narrative of history. This approach can be seen in her works such as the video diary series, Productive Frustration (2012). Tara has exhibited in Tehran, Croatia, Paris, New York, Rio de Janeiro, Los Angeles, San Francisco, Toronto, Ohio, Tucson, Minnesota, New Mexico, Oklahoma and Kansas. For her complete work, visit Tara's website: http://taranajdahmadi.com/.