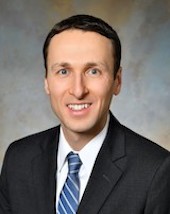 David Primo Ani and Mark Gabrellian Professor
Associate Professor of Political Science and Business Administration


Harkness Hall 318
By appointment
585-273-4779
PhD, Stanford, 2002. American political institutions, budgetary politics, campaign finance law, corporate political strategy, and political bargaining. Professor Primo's current research focuses on budget rules, corporate social responsibility, corporate political spending, and the effectiveness of campaign finance laws. He has published articles in a dozen journals including the American Journal of Political Science, Election Law Journal, Journal of Law, Economics, & Organization, and Journal of Politics, as well as in several edited volumes. His first book, The Plane Truth: Airline Crashes, the Media, and Transportation Policy (Brookings Institution Press, 2003), co-authored with Roger Cobb, examines governmental responses to plane crashes. His second book, Rules and Restraint: Government Spending and the Design of Institutions (University of Chicago Press, 2007), focuses on the design and enforcement of budget rules and received the 2008 Alan Rosenthal Prize awarded by the Legislative Studies Section of the American Political Science Association. His third book, A Model Discipline: Political Science and the Logic of Representations (Oxford University Press, 2012), co-authored with Kevin Clarke, studies the role of models, both theoretical and statistical, in social science research. Professor Primo is a Senior Scholar at the Mercatus Center at George Mason University, a member of the American Politics Research Editorial Board, and a member of the Board of Academic Advisors at the Center for Competitive Politics. His research has been supported by several organizations, including the National Science Foundation. His op-eds have been published in the New York Times, USA Today, Wall Street Journal, and several other newspapers. Primo has testified before Congress on budget rules, and his campaign finance research has been cited by the U.S. Supreme Court. Professor Primo teaches courses in American politics, business and government, entrepreneurship, and positive political theory. He is a recipient of a 2005 Goergen Award for Distinguished Achievement and Artistry in Undergraduate Education, as well as a 2005 Undergraduate Professor of the Year Award given by the University of Rochester Students' Association.