Frequently Asked Questions
---
Where is the Music Department located?
The Music Department is in Dewey Hall. Dewey Hall is a prestigious building located on the southwest end of the Eastman Quadrangle and named after Mr. Dewey. Here are some maps:
---
About Lessons
Can a River Campus student take lessons at Eastman?
Yes. Any undergraduate student who performs at an intermediate level, reads music fluently, and qualifies by audition may study privately at the Eastman School. [These lessons are not available to graduate students, TAKE 5 scholars or KEY students]. Auditions are held in the Fall and Spring.  To access more information on the Eastman School lesson program for River Campus students, click here.
IMPORTANT: Students wishing to take lessons must qualify through a brief audition.  To audition, you must fill out a simple web form (click button below). This should be done either during the summer or over winter break, at least several weeks before the start of the semester. Most lesson auditions are scheduled on the first Friday of either the fall or spring semester.

After submitting the web form, students are placed in the audition schedule, and are contacted again in LATE AUGUST (for Fall semester) or EARLY JANUARY (for Spring semester) with the date, time, and location of their audition. The standard requirements for lesson (and ensemble) auditions are (a) one prepared solo of your choice, 2-3 minutes long and (b) sight-reading. Here are the exceptions:
Studio percussion lessons, click here.
Classical piano auditions consist of two (2) standard works from the classical repertory (you choose; if in doubt, choose at least one piece by J. S. Bach). The audition does not need to be performed from memory, and will last about 10 minutes total.
Violin students should prepare a three-octave scale and a bit of any solo of their choice, and be prepared for sight reading.
Jazz piano, jazz guitar and jazz bass auditionees should prepare standard jazz works instead of classical solos, and should be prepared to demonstrate improvisatory ability on their instrument.
Voice auditions are very brief --four (4) minutes long-- and consist of one prepared song from the classical or Broadway repertory (you choose). A piano accompanist will be provided (a cappella auditions are acceptable too). If you choose to audition with accompanimentyou must bring a piece of printed music in a suitable format easily read by said accompanist (either a full-size folio or, if duplicated or printed, in a binder or folder).
Brass lesson auditions include required etudes that must be obtained from Jimmy Warlick [ jwarlick@ur.rochester.edu ] well in advance of the audition date. In addition, brass students should be prepared to play one major or natural minor scale at the audition.
Woodwinds: Students will have five (5) minutes, and must bring their own music to play (a piece of printed classical music). Do not come in and simply improvise for your audition (I'm looking at you, sax players . . )! Although the ESM-Lessons-for-River-Campus does not offer jazz-specific woodwind lessons, some instructors are happy to include jazz in the lessons. Students should inquire after passing the standard (classical) requirements of their audition.
** A separate copy of solo sheet music is not required by the audition judges.
How good do I have to be to get lessons?
In order to receive credit lessons, students should read music fluently and perform at an intermediate level. Each department at Eastman determines the level required.
College credit is not appropriate for instruction at the beginning level. However, beginning instruction is offered through Eastman's Community Music School, without credit and for a fee. For more information, please call (585) 274-1400.
Who teaches the lessons?
The majority of instruction is provided by Graduate Teaching Assistants who have been selected for that assignment by the performance departments at Eastman. Each TA is assigned a faculty supervisor who monitors the operations of the lesson program in his/her area.
In some exceptionalcircumstances, a student may be assigned to individual studio lessons with a faculty member at Eastman. This requires the approval of the Associate Dean of Academic and Student Affairs and would be based on (1) an outstanding audition along with documentation of significant prior study, and (2) available time in a faculty member's studio teaching load.
How will I get to the Eastman School of Music?
To get to your audition (and lessons) click below for the River Campus-Eastman bus shuttle schedule: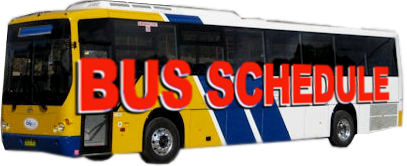 ---
About Ensembles
How do I join a River Campus ensemble?
Auditions for all ensembles on the River Campus take place during orientation and the first few weeks of classes in the fall. Students mustsecure an audition time in advance by signing up online [click here].
Can I play (or sing) in Eastman ensembles?
Possibly. Eastman's four jazz ensembles are open by audition to Eastman and River Campus students alike. If vacancies remain in the larger ensembles after Eastman students have been placed, qualified River Campus students may audition. Just remember that we have an excellentensemble program at the River Campus, which includes the University of Rochester Symphony Orchestra, Chamber Orchestra, Wind Symphony, Jazz Ensemble, Concert Choir, Women's Chorus, Gospel Choir, and Chamber Singers, as well as an active chamber music program, all of which have the option of being taken for credit. In addition, there are myriad several student-directed ensembles and a cappella singing groups [check with Student Activities].
---
About Practice Rooms
Where are the practice rooms?
Practice rooms, with upright pianos, on the River Campus are located in the basement of the Spurrier building (located between the Towers athletic field and Susan B. Anthony Hall). A map of rooms can be found here. The building is generally open between 8 a.m. and midnight during the academic year. Additional practice rooms with grand pianos are available in Strong Auditorium [see detail map here]for 1) music majors; 2) ensemble members storing larger instruments in room 03; or, 3) those taking hour-long piano lessons with at the Eastman School of Music. These rooms are kept locked. 
How do I get a key?
Students may obtain keys from the Music Department, between 9 AM and 4 PM, Monday through Friday, in Dewey 1-316 [Elaine Stroh] or Dewey 1-339 [Jimmy Warlick]. The cost is $20 ($10 fee, plus a refundable $10 deposit).

What about drums?!?
In addition, there are four (4) private percussion rooms available, also in Spurrier. Students must provide their own drumset. Rooms can accommodate two (2) sets, so if more than four students request rooms, sharing shall commence. At that time, students sharing the room will be notified and will be responsible for arranging schedules for use. Drum battles are discouraged.  For availability and more information, contact Jimmy Warlick [ Jimmy Warlick ].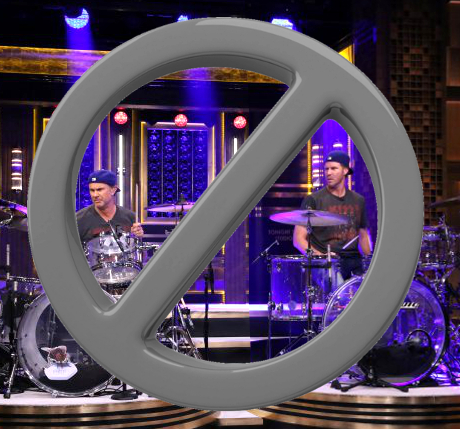 For students seeking non-ensemble and/or non-academic band rehearsal space ("Where can my rock/metal/punk-fusion/jam band rehearse on campus?") contact our friends at MIF [Music Interest Floor] located at the top of Wilder.
---
About Storage Space
Do you have storage space for large instruments?
Yes. We have a limited number of rooms for both practice and storage of percussion equipment (drum sets - you provide!) and large strings (double bass and cello) and larger brass instruments. These rooms are made available on a first-come, first-served basis to students participating in ensembles or taking lessons at Eastman. Contact Jimmy Warlick for details.
---
Degree Options
Suppose I want to "major" in music. What are my choices?
Essentially two:
The Bachelor of Arts with Music Concentration, a liberal arts degree program offered by the music department; or
The Bachelor of Music degree offered through Eastman.
What's the difference?
The Bachelor of Arts with a concentration in music is intended for those students who can meet both the intellectual and musical challenges of a program that emphasizes the broad experience of a liberally educated person. The concentration comprises a balanced program of academic study, private instruction, and ensemble experience, with 40-60 percent of the courses in a student's overall program taken in music. Visit our Academics page for more information.
Bachelor of Music students pursue a major in performance, composition, music education, jazz studies, or music theory. Music studies comprise 80-90 percent of the programs, the remainder being in the humanities and other academic areas of choice.
---
Application Info
How do I apply?
For the Bachelor of Arts, write to the Admissions Office, University of Rochester, Wallis Hall, RC Box 270251, Rochester, New York 14627-0251, or visit Admissions online.
For the Bachelor of Music, write to the Admissions Office, Eastman School of Music, 26 Gibbs Street, Rochester, New York 14604, or visit Eastman Admissions online.
Must I audition before coming to the University?
An admission audition is not required. Prospective music concentrators are welcome to submit a CD or tape recording in order to supplement the admission profile, but it is not necessary.