River Campus Concerto Competition
Students have the opportunity to compete to be a guest soloist in a public concerto performance with either the University of Rochester Symphony Orchestra or Chamber Orchestra. Auditions for the annual River Campus Concerto Competition will take place on Thursday, October 25, 2018 at 7:30 p.m. in Strong Auditorium. Any full or part-time UR River Campus student working toward a degree may audition (please see the application for details).
The winner will perform with the Symphony or Chamber Orchestra in a concert during the Spring 2018 semester.
The completed application must be e-mailed to Dr. Rachel Waddell, Director of Orchestral Activities, no later than Friday,October 19th at 4 p.m.  Email isrwaddell@ur.rochester.edu. For a PDF version of the Concerto Competition application, click here.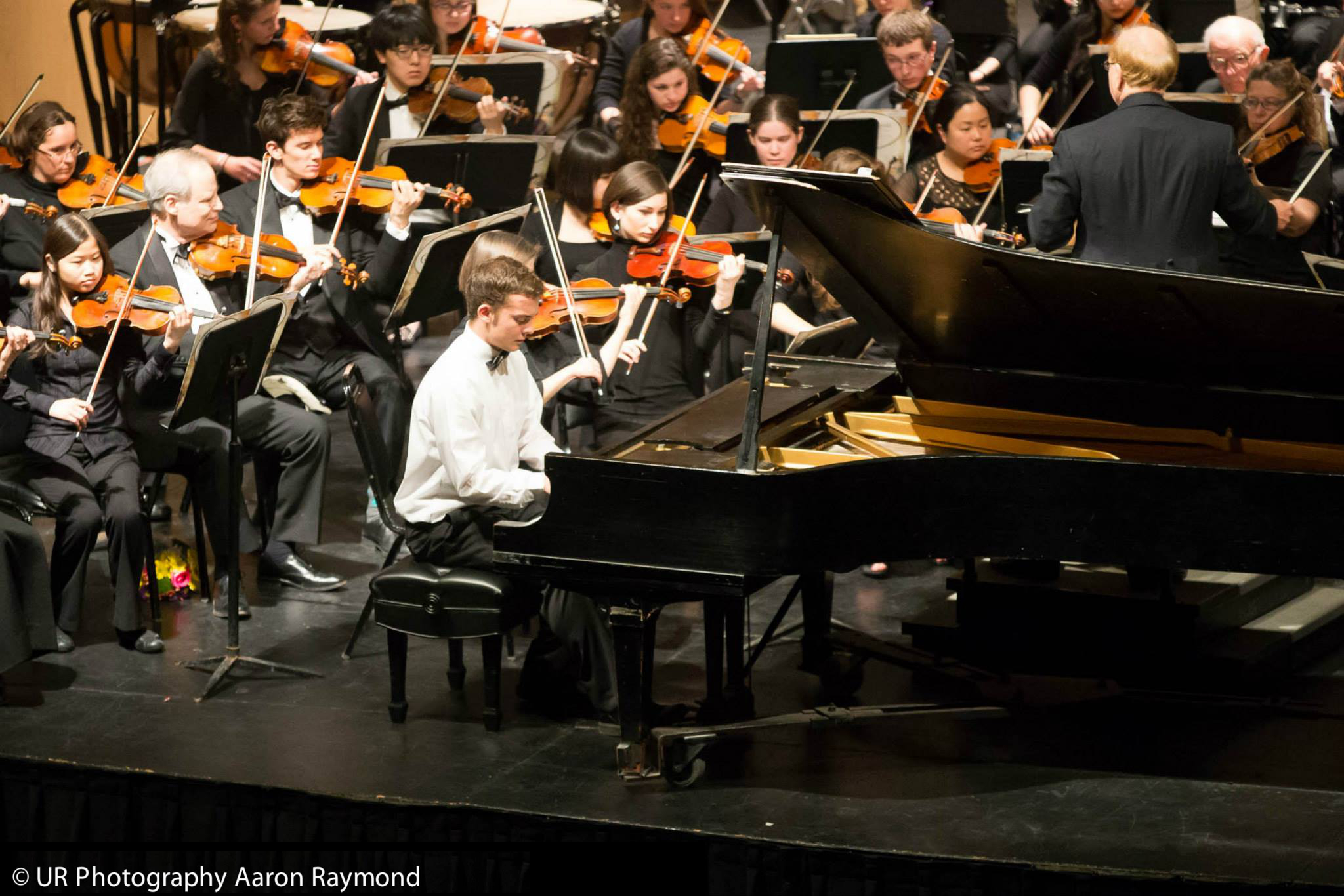 Matthew Prohaska, 2014 Concerto Competition Winner, performing with the University of Rochester Symphony Orchestra on Saturday, April 25, 2015