Concerts
Admission is free unless otherwise indicated. Please contact the Department of Music to request any special accommodations or get directions.
NEW: See and hear our concerts in real time at University of Rochester Live.
Schedules: (dates and times subject to change)
For programs from previous semesters, visit the concert program archive.
Click on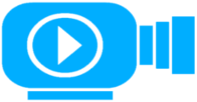 button for video!
---
Fall 2023
MELIORA WEEKEND
     Friday, October 6:  Carillon Concert - 5:00 PM, Eastman Quadrangle
     Friday, October 6: Rochester Sings Choral Concert - 6:00 PM, Upper Strong
     Saturday, October 7: 50th Anniversary Concert of the Hopeman Memorial Carillon - 12:30 PM, Eastman Quadrangle
     Saturday, October 7: Orchestras in Concert: URCO & URSO - 7:30 PM, Upper Strong
     Sunday, October 8: Carillon Concert - 5:00 PM, Eastman Quadrangle
     Sunday, October 8: Jazz Ensemble & Wind Symphony Concert - 1:00 PM, Upper Strong
Saturday, October 21: Treble Chorus -  3:30 p.m., Kilbourn Hall, Eastman School of Music
Sunday, October 22: Rock Repertory Ensemble Concert - 7:00 PM, Lower Strong
Saturday, October 28: Spooktacular Brass Choir Concert - 8:00 PM, Lower Strong
Sunday, October 29: Gospel Choir Concert - 5:00 PM, Smith Theatre, Sloan Performing Arts Center
Sunday, November 5: Jazz Ensemble Concert - 7:00 PM, Lower Strong
Sunday, November 19: Jazz Combos Concert - 7:00 PM, Lower Strong
Thursday, November 30: Chamber Ensemble Recital - 8:00 PM, May Room in Wilson Commons
Friday, December 1: Symphony Orchestra Concert - 8:00 PM, Upper Strong
Saturday, December 2: Wind Symphony Concert - 8:00 PM, Upper Strong
Sunday, December 3: Chamber Orchestra Concert, featuring UR Choral Ensembles - 3:00 PM, Upper Strong
Friday, December 8: Brass Choir Holiday Event - 3:30 PM, Munnerlyn Atrium in Goergen
Saturday, December 9: Chamber Singers/Concert Choir in Concert - 8:00 PM, Upper Strong
Sunday, December 10: Treble Chorus -  3:30 p.m., Kilbourn Hall, Eastman School of Music
Sunday, December 10: Rock Repertory Ensemble - 7:00 PM, Upper Strong
Wednesday, December 13: Chamber Ensemble Recital - Sloan Performing Arts Center
Spring 2024
Sunday, February 11: Choral Extravaganza!*  - First Presbyterian Church of Pittsford 21 Church Street, Pittsford, NY, 3PM
Saturday, February 17: Chamber Orchestra Concert - 8:00 PM, Upper Strong
Friday, February 23: Symphony Orchestra Concert - 8:00 PM, Upper Strong
Saturday, February 24:  Wind, Jazz & Brass Concert -7:00 PM, Upper Strong
Sunday, March 3: Gospel Choir Concert - 5:00 PM, Smith Theatre, Sloan Performing Arts Center
Sunday, March 3: Rock Repertory Ensemble - 7:00 PM, Lower Strong
Sunday, April 7: Jazz Combos: In Concert - 7:00 PM, Lower Strong
Friday, April 12: Wind Symphony Concert - 8:00 PM, Upper Strong
Saturday, April 13: Chamber Orchestra Concert - 8:00 PM, Upper Strong
Sunday, April 14: Jazz Ensembles in Concert- 7:00 PM, Lower Strong
Wednesday, April 17: Chamber Ensemble Recital 1- 8:00 PM, May Room in Wilson Commons
Thursday, April 18: Chamber Ensemble Recital2 - 8:00 PM, May Room in Wilson Commons
Thursday, April 18: Brass Choir Spring Event - 6:00 PM, Wilson Commons Porch
Saturday, April 20: Symphony Orchestra Concert - 8:00PM, Upper Strong
Sunday, April 21: Choral Concert Concert - 2:00 PM, Upper Strong
Saturday, April 27: West African Drumming Ensemble - 6:00 PM, Spurrier Dance Studio
Sunday, April 28: Rock Repertory Ensemble - 7:00 PM, Upper Strong