Cultural Mosaic
Italian Trecento—Journey to the Casentino Valley
Poppi is an obligatory destination for those who seek to explore the medieval legacy of the Casentino. Full of fascinating vestiges of the past, Poppi and the nearby battlefield of Campaldino continue to inspire popular, artistic, historical, and scientific imagination. In addition to the permanent treasures housed in the Castle of the Counts Guidi-the works of art, the museum, and the rare books library (Biblioteca Rilliana)—Poppi is always full of surprises. Below are some examples of what we found during our November visit.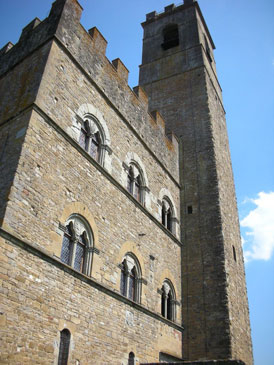 Castle of Poppi
Learn more about the Castle of Poppi »»
EXHIBITS IN POPPI
Books: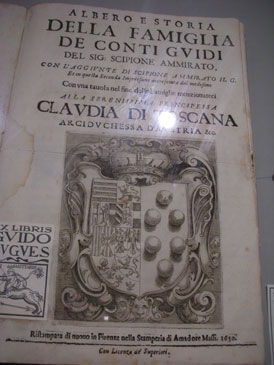 Genealogy and History of the Counts Guidi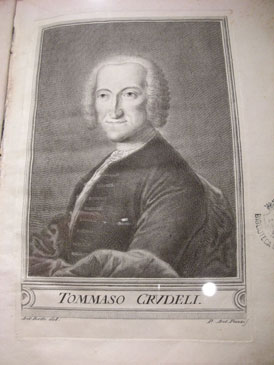 Tommaso Crudeli 
Learn more about Thomas Crudeli »»
Paintings: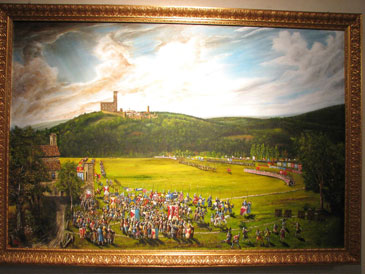 The Battle of Campaldino: from "Il Casentino al tempo di Campaldino nelle opere di Luca Ferrotti"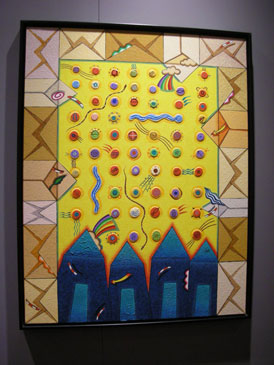 Title of Painting: from "La parola colorata" by Giuliano Ghelli
Learn more about Giuliano Ghelli »»
La Verna:
La Verna, one of the most spectacular mountain sites in Tuscany, is a place for momentous encounters with nature, art, history, and spirituality. Although this time the mountain greeted us with fog and a hail storm, these otherwise hostile conditions only made the surroundings more mysterious and attractive than ever. A conversation with Fra Ivano and a tour of the Franciscan Sanctuary with Padre Gildo were the highlights of our visit.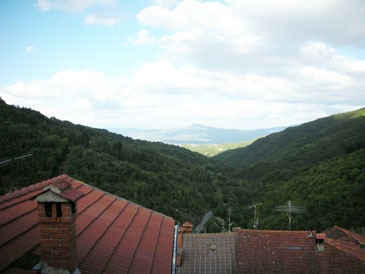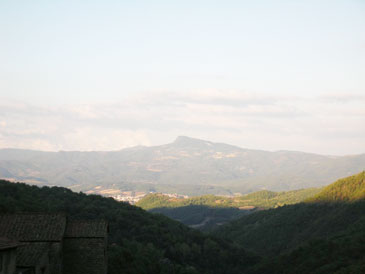 La Verna seen from Raggiolo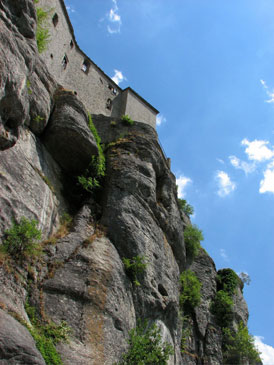 Il "crudo sasso" from below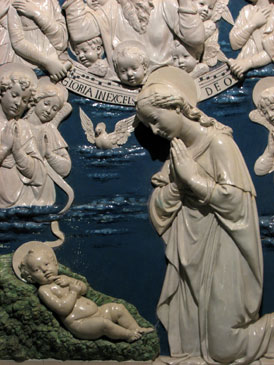 Basilica of Saint Francis, Andrea della Robbia: Nativity (detail)
Learn more about La Verna 
www.santuariodellaverna.com
www.santuariolaverna.org