Humanities Research and Innovation Grants (HRIG)
The University of Rochester offers Humanities Research and Innovation Grants (HRIG) to selected incoming first-year students so that they can carry out an independent research project some time during their four years at UR. The Center supports the HRIG awards by matching students with mentors and providing programing to introduce them to the nature and excitement of humanities research. These programs, called "Undergraduate Conversations," are open to all undergraduates. For more information about the HRIG awards, contact Joan Shelley Rubin. 
Mentors for 2017-18 include:
Thomas Devaney (History)
Ryan Prendergast (Modern Languages and Cultures)
Joan Shelley Rubin (History)
Joanna Scott (English)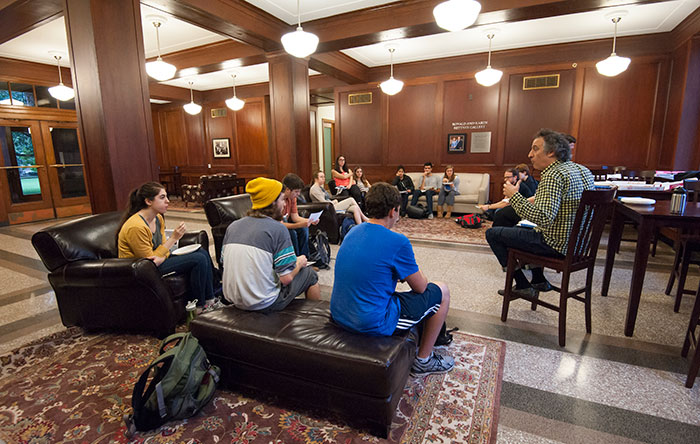 Undergraduate Conversation with Prof. Ezra Tawil and students in Rettner Gallery September 29, 2015.