Undergraduate Conversations
To help students interested in the humanities and humanistic social sciences find one another on campus, as well as to enable them to interact informally with faculty members in those fields, the Humanities Center sponsors a series of gatherings for undergraduates featuring food and good talk. These events are held on the main floor of Morey Hall in the late afternoon.
Students do not need to have declared a major in the humanities or humanistic social sciences to attend. First-year students are especially welcome.
For more information about upcoming "Undergraduate Conversations," see Events.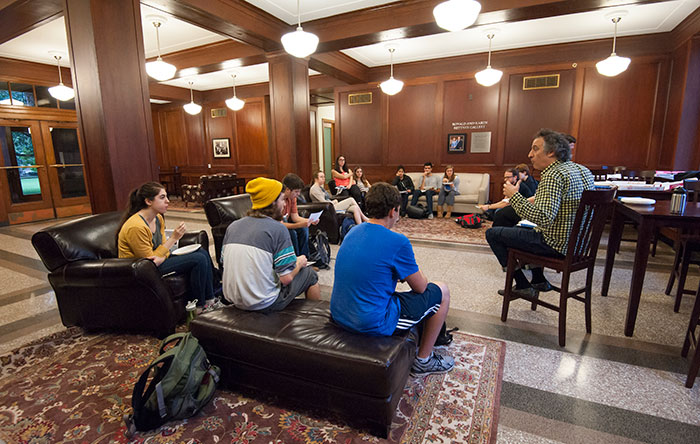 Undergraduate Conversation with Prof. Ezra Tawil and students in Rettner Gallery September 29, 2015.