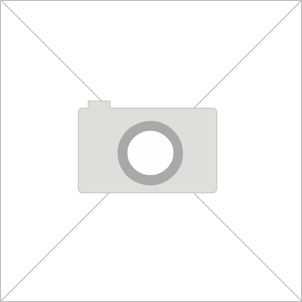 ---
Field
European History
Research Overview
The convergence of print and visual culture, the movement of ideas and objects, and the interrelations between religious communities are a common theme throughout my work. I specialize in early modern history with a focus on the Iberian world, which encompassed Spain, Portugal, and its territories in Europe, the Americas, Africa, and Asia. My book project, Miracles in the Hispanic World, explores the sacred nimbus of the Society of Jesus or Jesuits in which news and objects circulated across the world. In particular, my focus is on the ways in which miracles, seen as instances of supernatural healing, were promoted and interpreted by this global religious organization during the Iberian Union (1580-1640), when Spain, Portugal, and their respective overseas possessions were unified under the Spanish crown. Books, images, and relics both represented and performed miracles in Spain and the Spanish Netherlands, the Philippines and the Spice Islands, Mexico and Peru. My book shows a space in which reports, saints' lives, and sacred images passed hands to promulgate the Society's global reach in which miracles performed by saints were presented as proof of God's divine support.
My publications in the Journal of Early Modern History and the Journal of Global History explore the production of collections of saints' lives comparatively with the first piece examining transregional intellectual exchanges between Byzantium, Spain, Germany, and Italy during the sixteenth and seventeenth century. In contrast, the second piece uses case studies in Mexico, Guatemala, India, Japan, and Ethiopia to explore the intersections between local religion and Catholicism imported by missionaries. Imperative to evangelization were narratives focused on Christian exemplars – the saints – but within indigenous vernaculars rather than the colonial tongues of Spanish and Portuguese. Meanwhile, my article in Word & Image draws from the methodologies of art history and history to explore the visual culture of early modern Seville, where Catholic saints were depicted as the signs of the zodiac – an unusual iconography due to the religion's often contentious relationship with astrology.
Courses Offered (subject to change)
HIST 129:  Early Modern Europe from Print to Revolution, Syllabus
HIST 101:  Sixteenth-Century Reformations
HIST 321W/421:  Early Modern Data Mining: Words and Concepts, 1500-1800, Syllabus
HIST 322:  Miracles from Antiquity to Modernity
Selected Publications
"Tracing the Cult of Ignatius Loyola through Print," forthcoming in Archivum Historicum Societatis Iesu
"The Star-Crossed Saints of Seville: Typology of Sacred and Secular in Early Modern Catholicism," Word & Image 35, no. 1 (2019): 33-47.
"Floral Arrangements: Compilations of Saints' Lives in Early Modern Europe," Journal of Early Modern History 22, no. 3 (June 2018): 181-203.
"Readable Flowers: Global Translation and Circulation of Collected Saints' Lives," Journal of Global History 13 (2018): 22-45.