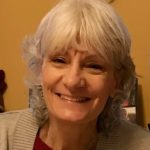 I joined the Drs Gorbunova and Seluanov lab to assist in management Satellite facility Naked Mole Rat and Damaraland mole rat colony. I also coordinate two other colonies which require weekly care.
My duties are to supervise all undergraduate students how are employed as Animal Care Techs, maintain NMR/DMR colonies. The Mole rat colonies house 25 colonies, from 2-40 NMRs. Each colony is cleaned once/week, NMR/DMR feed daily. My job is to train ACT to ensure the health and well being of the animals.
I help when needed to collect animal tissue for our large species bank and help to collect tissue RNA from organs to compile information regarding short and long lives rodent species.
University Committee of Animal Research requires regular updates and modification of all animals protocols. My responsibility is to ensure our lab meets all animal protocols deadlines, animal modifications are complete, animal welfare and health are maintained while using animals for research purposes.