Speaker Series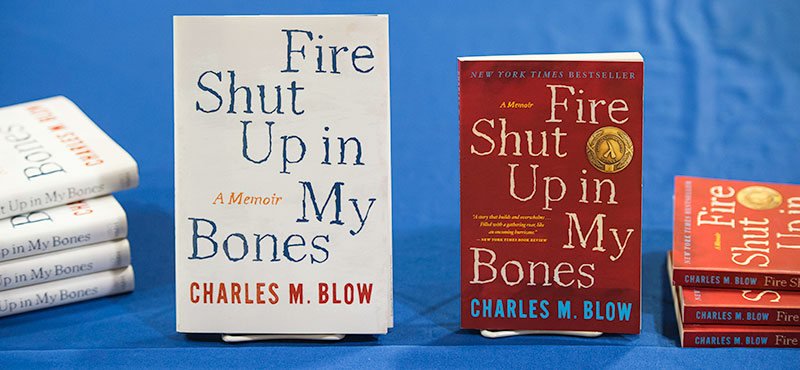 FDI Speaker Series Recap: Charles Blow
In March, the Frederick Douglass Institute welcomed to Rochester one of America's most thoughtful and insightful political commentators. Charles Blow, the New York Times columnist and CNN commentator, read from his memoir and spoke about race, gender, class, and sexuality to a rapt audience in the Hawkins-Carlson Room of Rush Rhees Library.
Fire Shut Up In My Bones: A Memoir was published in 2014. In it, Blow chronicles the sexual abuse he experienced as a child at the hands of an older male cousin, and later an uncle. He also maps the trajectory of how he eventually came to terms with the traumatic experiences of his childhood, which at one point had him contemplating suicide. 
During his talk—titled "Up From Pain: How One Man Overcame Adversity to Find, Accept, and Celebrate Himself"—Blow used his biography to explore the intersection of abuse, masculinity, and poverty. For example, he made the case that "society contributes to the isolation of queer children" through the narrowly defined gender roles manifest in pageants, plays, dances, rituals, and more. The isolation these children experience is exacerbated by stress and poverty. Predators then take advantage of this "suspiciously close proximity" to prey on these vulnerable children.
Such conditions are familiar to Blow, who grew up in an African-American town in Louisiana, where "no good could come from giving voice to vice." But Blow demonstrates that words can be a powerful part of healing and redemption. He uses his writing to give voice to the male, Southern, and bisexual black experience, an underrepresented perspective in today's media and literature.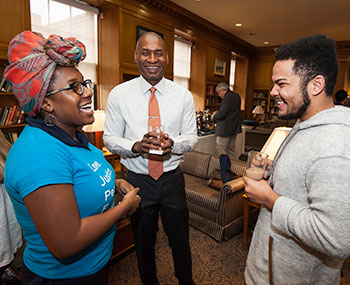 "This book is about remembering, against all that this world may signal to the contrary, that you are not forever broken," he said. "You are capable of giving and receiving love, and you are deserving of it. Remember this, if you remember nothing else about the message that I was trying to deliver in this book: A heart still works, even when it's broken."